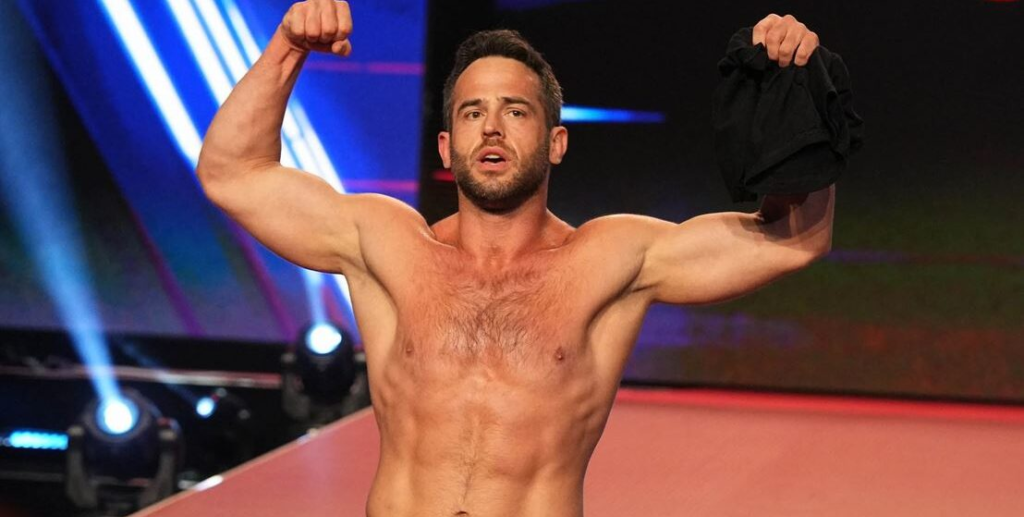 Roderick Strong was very excited to become All Elite.
On the April 26 episode of AEW Dynamite, Roderick Strong made his AEW debut by saving long-time friend and occasional rival Adam Cole from being attacked by the Jericho Appreciation Society.
Strong had been absent from WWE television since October 2022, and his contract reportedly expired in November. His debut in AEW was a surprise to many, as there was no indication that he actually left WWE until long after he actually did.
Speaking with Aubrey Edwards and Will Washington on the AEW Unrestricted podcast, Roderick Strong detailed the thought process that led to him signing with AEW.
"In August of last year, I got injured and was out for some time. When It was getting closer to the end of the year, my contract actually expired from WWE. It was one of those situations where I was rehabbing, in a pretty decent place, but not exactly sure what was going to go on with me at the time. I had someone representing me, and just reached out and was talking to both companies. It was one of those weird things that it felt like it was inevitable and walking through a certain part of the process, just to do it when I really wanted to be with my buddies and with my wife. AEW reminded me so much what I loved about Ring of Honor, the collective 'everybody wants it to be better.' You hear whatever, but since I've been there, it's been 'how can we make this better?' It's coming from everybody, for the most part, and it's very motivating. In those kind of environments, personally based off my experience, I thrive better there. I consider it a lot more like college. It's not as strict, but if you're doing the things you need to do, you'll become successful and help the company. That's the whole point, right? We're there to make the company better and do what is asked of it."

"Finally, making that decision, and just having the opportunity and knowing when I get there I would be doing something with Adam, which excited me very much. It was two days after my son's birthday. The timing of everything was perfect. It was super emotional. I wasn't able to digest it all until a few days after. Sometimes, it still doesn't even feel real. A long drawn out journey, but we got to it, and being able to debut in that position with Adam, it was the best."

-Roderick Strong
Will Washington, who worked in wrestling media for 18 years (first as the host of the RBR podcast and later as the co-host of Grapsody and Day After Dynamite on Fightful) before joining AEW in May, mentioned that while he was still in media, he asked around about Strong's contract status and never got a real answer back. Strong explained how difficult it was to keep everything a secret.
"It was very difficult. I feel bad because I misled some people. I didn't outright lie, but it's one of those things where you realize, especially nowadays, there are no real secrets anymore in wrestling. To actually be able to be one is huge. It's something people remember forever. Having Killswitch Engage, that song means so much to me. It was too perfect. Definitely difficult [to keep the secret]. Even some of my family I wasn't being honest with because I know they're so eager, 'I can't wait until this.' You never know who is going to say anything. It was something I'll never forget. I was so nervous. That's when I felt, 'this is right.' I haven't been this nervous in so long. It was too perfect."

-Roderick Strong
Strong and Adam Cole have been linked since Strong's AEW debut, with the latter developing a friendship with World Champion MJF that's left Strong as the odd man out. Cole and MJF plan to challenge Aussie Open for the Ring of Honor Tag Team Championships on the All In Zero Hour, just a few hours before they face one another for the World Championship in the main event.
On the latest episode of Dynamite, Strong appeared to align with Matt Taven and Mike Bennett, Cole's former teammates in The Kingdom. How things will play out on TV remains to be seen, but Strong is clearly happy to be with AEW.
H/T to Fightful for the transcription.