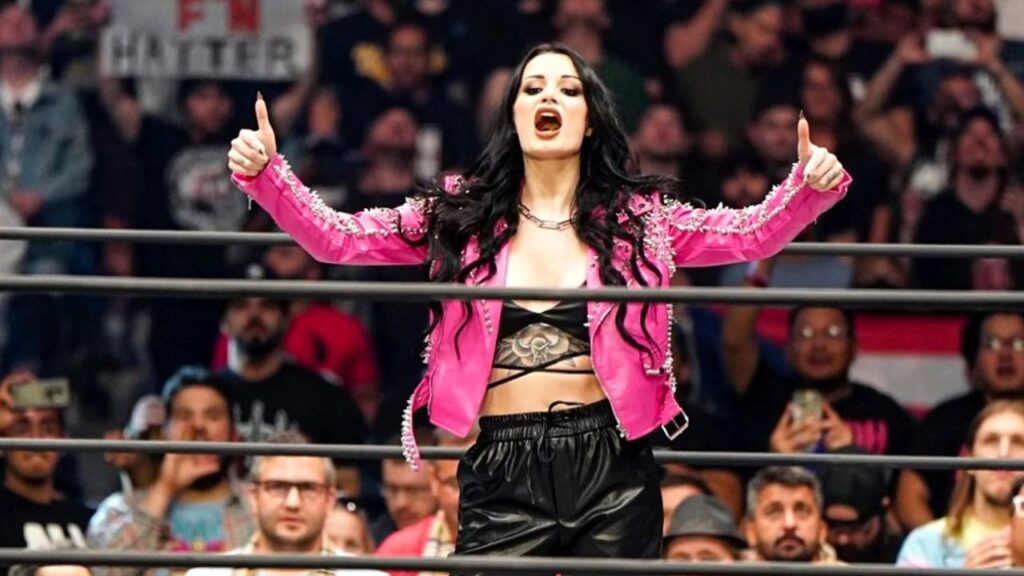 On July 7th, 2022, former WWE Divas Champion Paige officially departed the company after she had revealed the month prior that she would not be extending her contract. On September 21st, Paige, now competing under her real name Saraya, made her debut for All Elite Wrestling at Grand Slam in Queens, New York. Saraya would begin a feud with former AEW Women's Champion Britt Baker that ultimately led to the 30-year-old's first match since 2017, defeating Baker at the Full Gear PPV event.
Speaking to Alistair McGeorge of Metro, Saraya revealed that she did in fact have an offer from Triple H to remain with the company prior to her exit, noting that both a GM role and the opportunity to wrestle again were both on the table.
"Man, I do love Hunter, he's so fantastic. He was like, 'Wait what happened?!' I was like, 'I dunno, they haven't renewed my contract.' He was like, 'Oh my gosh! Well I didn't know that, so I'm sorry!' He was really fantastic. He did give me the opportunity to potentially be a GM again, and give me the opportunity to be like, 'If you ever potentially want to wrestle again, I'll give you that opportunity too.' He was very open about any ideas that I had,"

-Saraya
Ultimately, Saraya decided to sign with AEW, citing her desire to pursue outside projects and the fear of being underutilised as the reasoning behind her decision.
Saraya is set to team with Toni Storm on this Wednesday's edition of AEW Dynamite to take on the team of Britt Baker and the current AEW Women's Champion Jamie Hayter. Toni Storm was recently selected by Saraya as her mystery partner for the bout, casting doubt over the rumours that Mercedes Monè would be making her debut. Ultimately, time will tell as to whether Monè appears on the show, with fans still hopeful of her making an appearance.