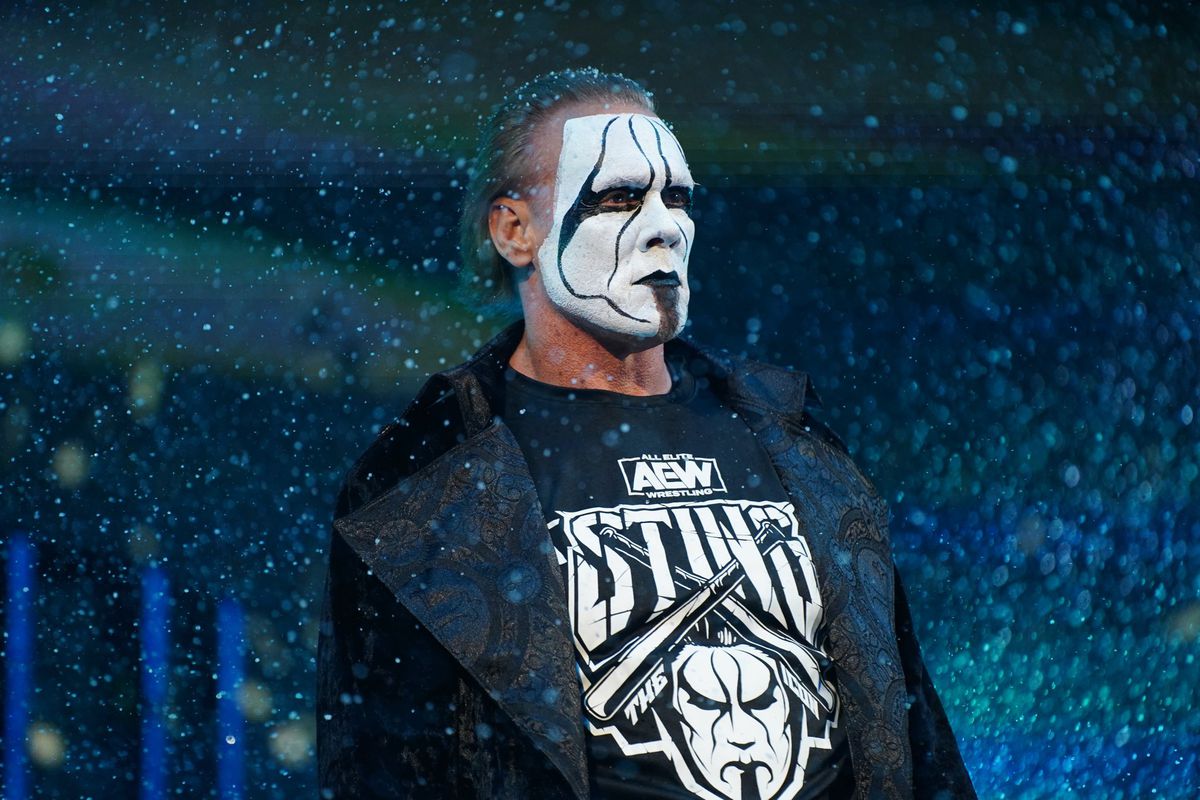 Since coming into AEW at 61 years old, Sting has impressed viewers with his work in the ring in his alliance with Darby Allin, especially at his age. However, the now 63-year-old former WCW World Heavyweight Champion has revealed that he recently had to undergo a procedure on his knees due to his age.
In an appearance on the K&C Masterpiece, Sting talked about working through injuries, before going on to reveal that about 6 or 7 weeks ago, he underwent knee surgery.
"I just had surgery. It's been six, seven weeks ago now. Basically just a clean out on my very old knees."

-Sting
Sting went on to share stories about his injury history, including a specific instance in TNA where he blew his shoulders out in a match against Kurt Angle. Despite that, he continued with the match working for several more minutes before the bell finally rang. When he went to consult with his surgeon, he was told that it seemed like a bomb went off in his shoulder.
"Then there's other times when you're hurt almost to that point [of not being able to continue] but you can kind of still go on. I did that in TNA with Kurt Angle. Blew both my shoulders out. The left one was just — it was so bad but I did about two or three more minutes of the match and we finished the match and I went in to see Dr. Andrews, Jim Andrews, still doing surgeries to this day and he's done about six on my body and he looked at my left shoulder and said, 'Aw, Steve, I almost closed you right back up because it looked like a bomb went off inside your shoulder. Thought there was nothing I could do.' He said, 'I gave one more last tug' on either the rotator cuff or the labrum. I can't remember which and he said, 'I got a little bit of action out of that so I tied ya back up and cleaned ya up but your rehab is gonna be brutal man. You're gonna have to really baby this thing for a few months, for many months."

-Sting
Most recently, Sting competed alongside Darby Allin at AEW's Full Gear PPV in November, where they defeated Jay Lethal and Jeff Jarrett in a no-DQ match. This month, Sting will celebrate his second year with the company.
H/T to POST Wrestling for the transcriptions.