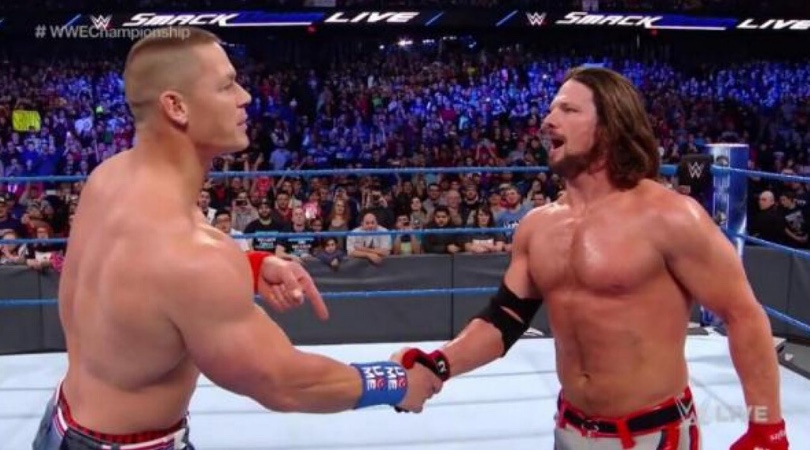 AJ Styles is very highly regarded by wrestling fans, a lot of them will even claim he is one the best wrestlers ever, or at least his generation. Now he has some complimentary words for a former rival, John Cena.
AJ Styles & John Cena's first feud back in 2016 and early 2017 definitely helped put Styles on top of WWE.
While being a guest to Vishesh Roy of NDTV Sports, Styles praised John Cena and named him the hardest worker in WWE.
"I think his experience is why John Cena is so good in everything he does. That has floated over to Hollywood. I have never seen anyone work as hard as he does. He is a million miles an hour at what he wants to pursue. Once he knows what he wants, there is no stopping him and it is evident in whatever he has done in his career,"

AJ Styles
Styles is couple days away from his dream match with Edge at Wrestlemania 38 in Dallas and there's no doubt both wrestlers will put on a great performance.