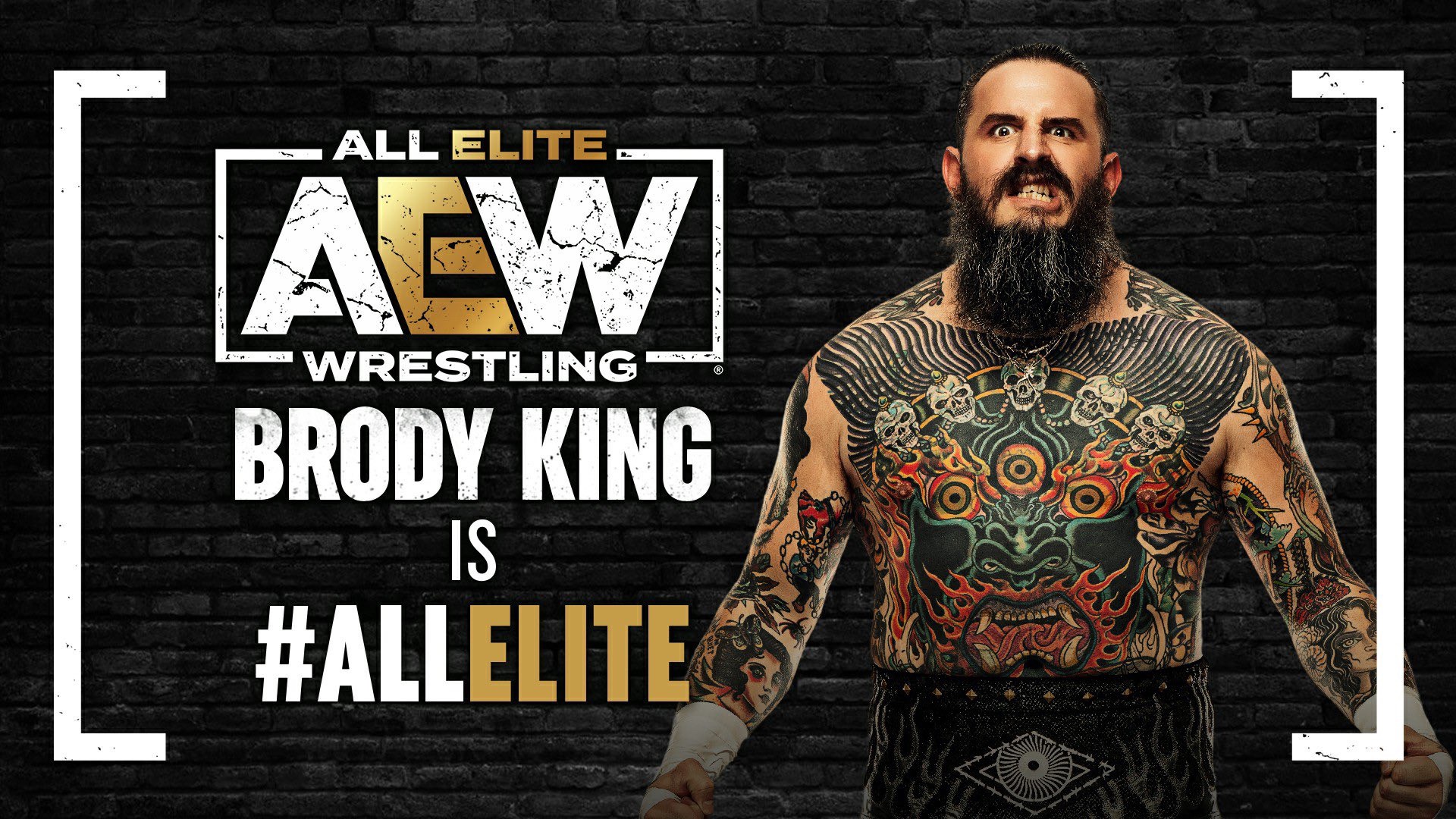 Brody King's friends believed him to be a perfect fit with the rest of the All Elite roster.
On January 12th, Brody King officially debuted in AEW, joining with Malakai Black and forming both the formidable tag team Kings of the Black Throne, and the fear inducing faction, the House of Black. Since then, they've added Buddy Matthews to the House, and the trio has been dominating the AEW roster on a pretty regular basis.
Recently, Brody sat down with Aubrey Edwards and Tony Schiavone on the AEW Unrestricted podcast, and talked about how exactly he made is way into All Elite Wrestling.
"It was just kinda weird. A lot of people that were excited for me to be there were also maybe campaigning for me to come there. Guys like MJF and Darby and there's a whole list of people I used to work with on the indies and we all came up together. They would check in every couple months like 'When is your contract up, when are you coming here?' Then obviously with the fallout of Ring of Honor, the gears started turning a little bit more. I got into contact with Tony maybe the day after the [ROH] news broke. It happened rapidly. I would say the wheels really started turning when Malakai got released from WWE and we started putting this House of Black/Kings of the Black Throne thing together."

Brody King

King was then asked by Schiavone about the teases and vignettes Black made back in December, and revealed his feeling out process and officially coming aboard with AEW.
"It was around Thanksgiving that we kinda made a handshake on it. Then everything started proceeding in December. It's funny because I'd show up backstage and everyone would be like 'Are you doing something tonight?' and I'm like 'No.' Then it's 'Are you signed yet?' and I'm like 'No.' It was just the inevitable wait of putting pen to paper."

Brody King

Along with Allin and MJF, CM Punk also pushed for Brody to be brought in at the AEW Full Gear Media Scrum. With the support of his fellows in AEW, Brody King has only just begun making his mark in the company and fans around the world are looking forward to his future.
H/T to fightful for the transcription