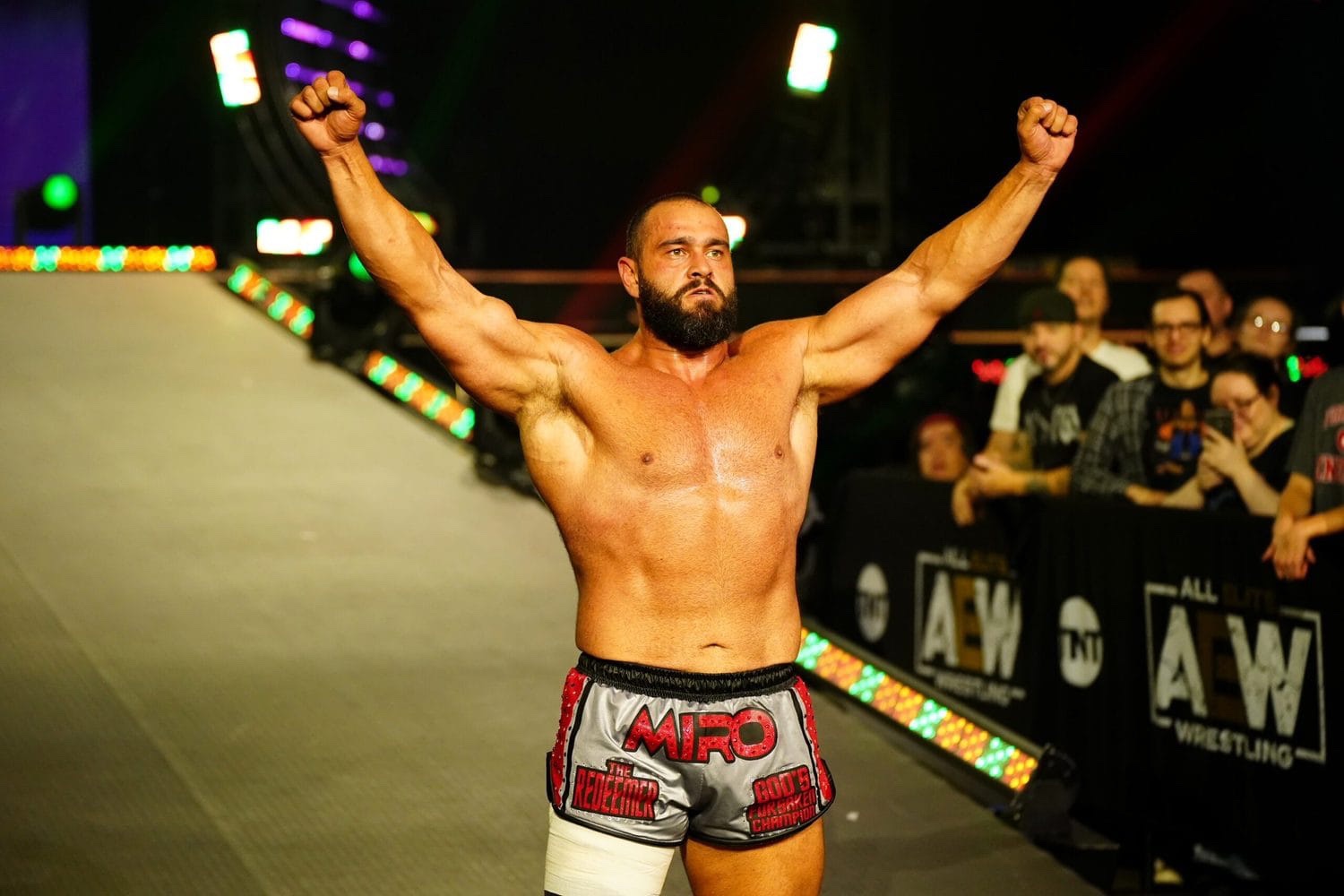 AEW fans have not seen Miro on TV in a while, so naturally fans have wondered where he might be.
Fightful Select now have an update as they report that Miro is in New York in New York working on a television product for a CBS pilot show.
Miro hasn't been on AEW television since news came out of him signing a new contract with the company – a four-year contract extension, as his contract was set to expire in the spring of 2022.
Miro has been, for the most part, off TV since last fall when he sustained a hamstring injury. He did take part in a AEW World title contender tournament as a last minute replacement for Jon Moxley who had just stepped away momentarily for rehab. Other than that, Miro hasn't wrestled since Sept. 30. Even his promo vignettes have stopped airing on TV as of late.
According to Fightful Select, Miro has also done some more film work during his time off from the ring, and Lana, CJ Perry, Miro's wife, reportedly has multiple upcoming television projects.