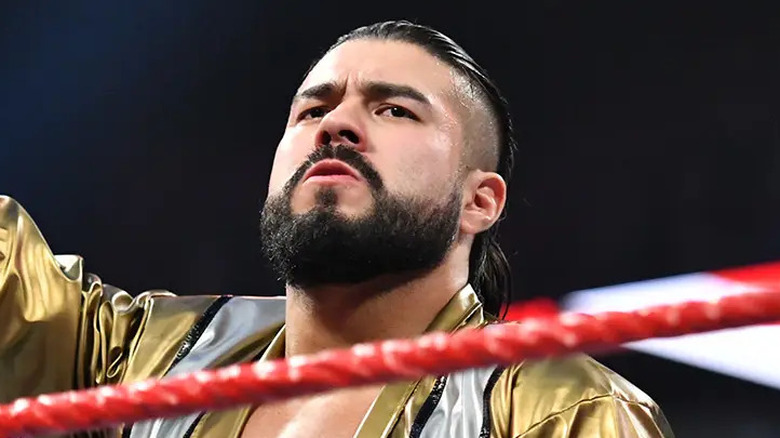 Ahead of last night's AEW Dynamite in Washington D.C., TMZ reported that Andrade and Sammy Guevara had been involved in a backstage brawl that saw punches thrown between the two talents, leading to the pair being sent home from the arena. This would later be adjusted to note that only Andrade had been sent home from the arena, as Guevara stuck around and competed in the show's main event as originally planned.
The incident in question occurred following a twitter spat between the two performers, during which Guevara at one point accused Andrade of wanting to "go back to WWE". Dave Meltzer of the Wrestling Observer has now provided further insight into the situation, and is reporting that Andrade is indeed attempting to get fired from the company in order to be able to return to WWE.
"Andrade's trying to get fired, we all know that. When guys want to leave, some will go to great extremes to do that. It's happened with WWE, I've talked to people in WWE who've tried to get fired with some of the craziest things in the world, and I've told them it's not gonna work.

There were some crazy stories of people trying to get fired. Getting in a fight was never one of them, but there's things much crazier than that from people who wanted to leave and get out and were not going to be allowed to do that because the company wasn't going to release them.

-Dave Meltzer
Whilst Meltzer never explicitly stated who the other talents hoping to make the switch over to WWE are, numerous reports over the past few weeks have indicated that Malakai Black and Buddy Matthews of the House of Black had requested their releases, although at the time of writing these appear to have not been granted.
Time will tell as to what the future holds for the former NXT Champion. Andrade was scheduled to compete on this Friday's edition of Rampage against 10 of the Dark Order in a match that would pit the former's AEW career against the latter's mask, however this match has now been pulled due to the afformentioned incident.
If you use any of the quotes above, please credit the original source with a h/t and link back to WrestlePurists.com for the transcription.