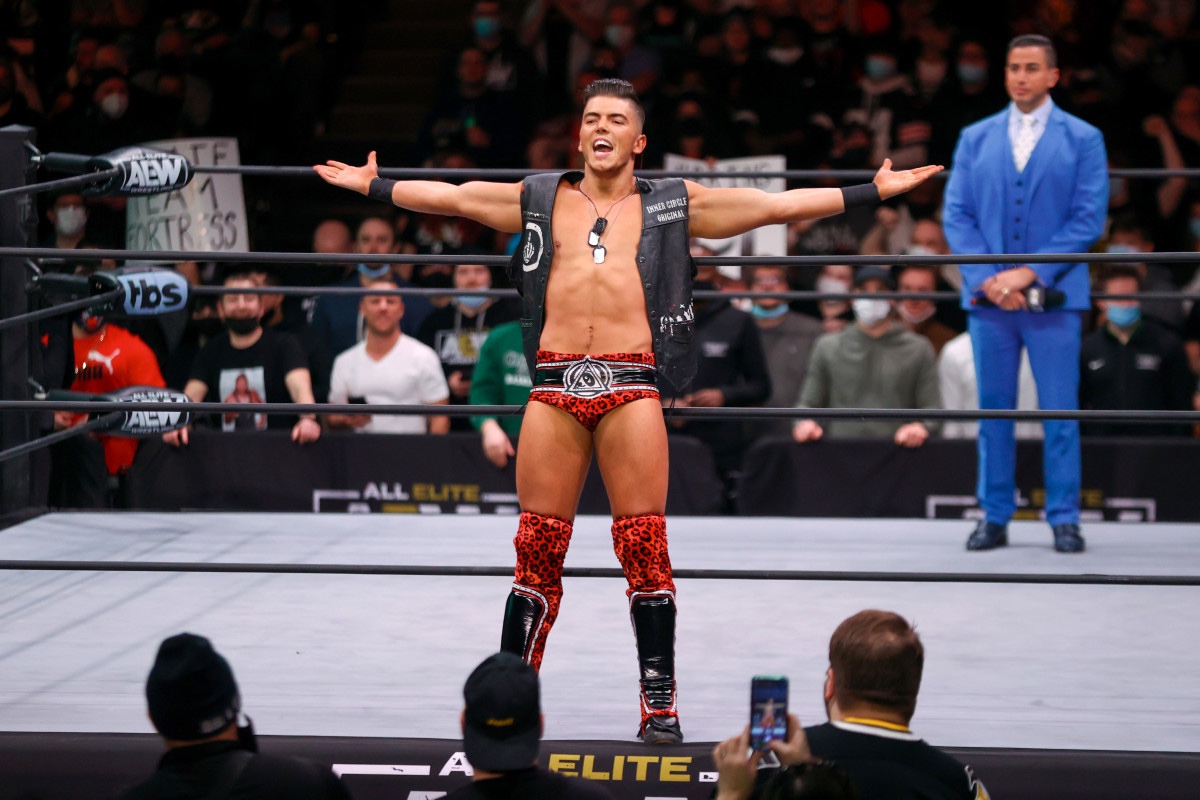 AEW's Sammy Guevara has been involved in another backstage altercation, this time with Andrade El Idolo. But according to reports, he did not actually throw any punches.
Last night before AEW Dynamite went live on the air, there was a physical altercation backstage between Sammy Guevara and Andrade El Idolo. This comes after the two have been going back and forth on Twitter this past week, and Andrade told Guevara that he will "See you on Wednesday".
On Wednesday night the seemingly inevitable happened with the two being involved in an altercation. This resulted in Andrade being sent home by AEW, and Sammy Guevara was able to stay and still take part in the main event he was booked for. According to TMZ's initial report, Sammy Guevara threw punches and Andrade and shoved him. To which Andrade responded to by throwing punches of his own. But according to new reports, that isn't how the altercation went down.
Bryan Alvarez reports on Wrestling Observer Radio that he was told by multiple people that Sammy Guevara did not throw any punches.
"The story that was not on TMZ, that I heard from multiple people, was that in fact Sammy did not throw any punches. One person did say that Andrade spun him around and Sammy shoved him, and then Andrade punched him. The other stories were that Andrade just punched him and Sammy did not fight back."

– Bryan Alvarez
Dave Meltzer then gave the version of events that he was told too.
"This is what I heard from someone I totally trust on this one. That Andrade was waiting, everybody was waiting, Andrade was waiting in the hallway, he got two punches in before it was broken up and Sammy didn't fight back."

– Dave Meltzer
If you use any of the quotes above, please credit the original source with a h/t and link back to WrestlePurists.com for the transcription.