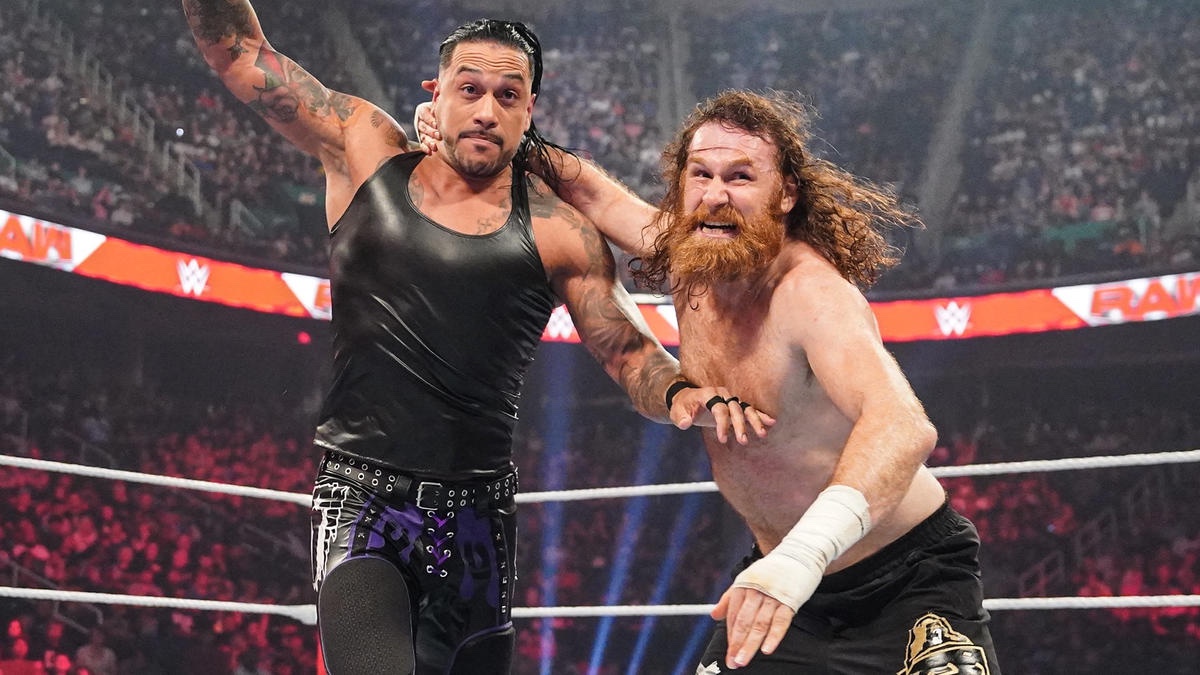 The members of the July 10 edition of WWE Raw's main event, The Judgement Day, Sami Zayn, Kevin Owen & Sami Zayn, are said to have gotten into an argument backstage after the show.
Last night's WWE Raw heavily focused on The Judgment Day – Finn Balor, Damian Priest, Dominik Mysterio & Rhea Ripley. The group, which had previously teased a split, were seen to supposedly be on the same page again as Damian Priest continued to tease using his contract on World Heavyweight Champion Seth Rollins.
Events throughout the night set up a six man tag pitting The Judgment Day against Rollins, Kevin Owens and Sami Zayn to end the night. The result saw Finn Balor score the pin over Zayn, though, PWInsider are now reporting that an argument began as the performers made their way backstage.
"There was an argument backstage following Monday Night Raw involving members of the six man tag main event between The Judgment Day vs. Kevin Owens & Sami Zayn & Seth Rollins, PWInsider.com has confirmed with multiple sources."

-PWInsider
To outline the situation, the report would go on to say that Monday night's competitors were unsatisfied with how the match went, with some spots described as 'clunky' which could be down to aspects being changed at the last minute.
"We are told the brunt of the issue was how the match went as there were apparently some spots that didn't go as initially planned and were "clunky" with two sources placing the blame on the fact that aspects of the match were changed "at the last literal second" and one source placing the blame on one talent who they didn't want to name to "not make the Internet go insane."

-PWInsider
Fortunately, despite obvious frustration, it was clarified that the argument was never in danger of becoming physical. Though, it's said that many involved were still unhappy after the initial confrontation had petered out.
As always, we'll aim to provide any further updates on the backstage argument at this past Monday's WWE Raw as we hear more.