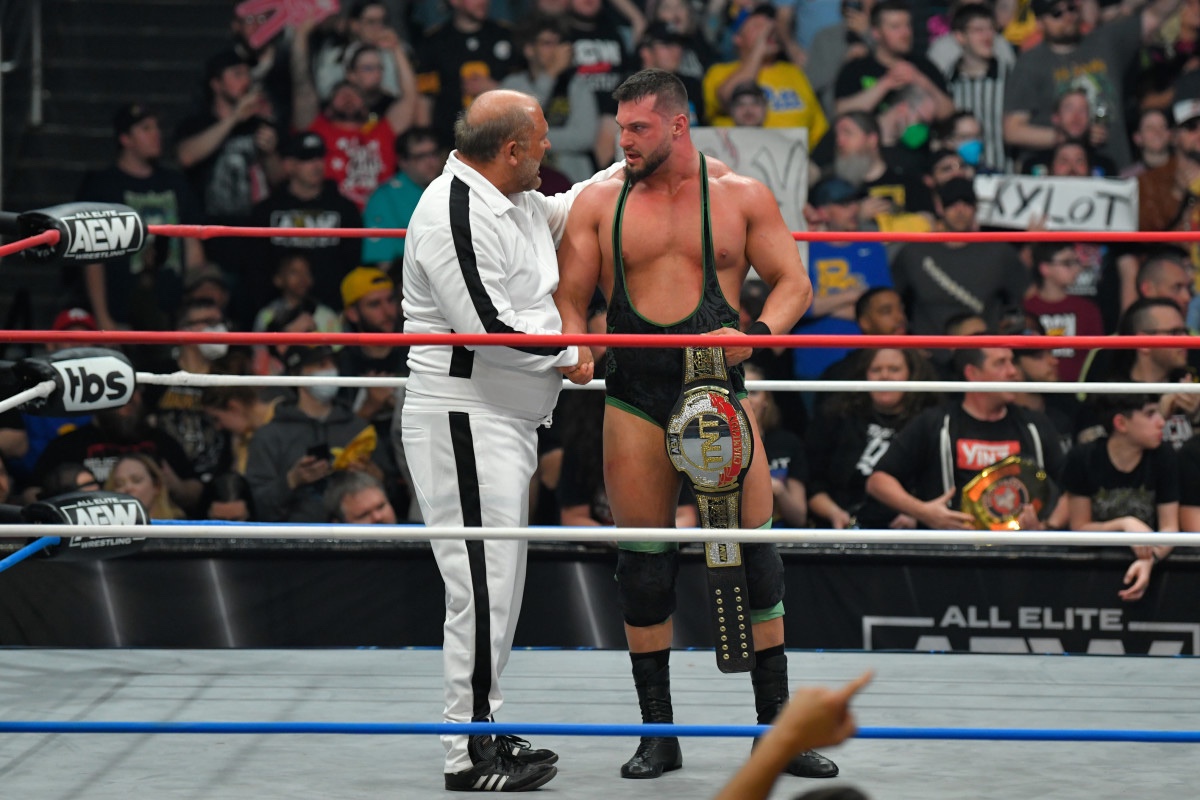 The April 19 edition of AEW Dynamite saw Powerhouse Hobbs look to defend his newly-won TNT Championship against Wardlow. To the surprise of many, Mr Mayhem was given a pep talk pre-match by Arn Anderson and, with the 64-year-old by his side, he was able to capture the title for a third time.
The pairing seemingly came out of nowhere and, on the latest episode of Ask Arn Anything, the former member of the Four Horsemen addressed the new pairing and how he believes he can help Wardlow reach his full potential in AEW, claiming that the star has been getting bad advice since joining the company.
"You know, I don't think anybody expected [this pairing]. It's not even from left field, it's from down the first base line or something, you know? [Wardlow] has got so much potential, so much talent. He is such a class act, he is focused, he carries himself like a professional. He does everything right, he's just been getting some bad advice from day one. When that locker room sees a guy that's got unlimited potential, the claws come out, you know what I'm saying? They try to shut him down before he ever gets rolling in all kinds of political ways and physical ways, you name it, breaking into another man's car is pretty stout. We had a couple of closed door conversations and I said 'You let me worry about what goes down on the floor, because I've thought it, seen it, and done it decades before anybody else. Let me just free you up to do what you do, and that's clean house.' He kinda looked at me and I said 'Don't worry about anything else that goes on, I'll take care of the floor, you just take care of the match.' What makes it such a big victory, that guy he beat, Powerhouse Hobbs… He's a stud and a superstar in the making, make no mistake. That guy has got unlimited potential as well, so it makes [Wardlow's] win even bigger."

-Arn Anderson
Many fans share Arn's frustrations about Wardlow's tenure in AEW so far, with the company not capitalising on the momentum he had following his turn on MJF.
As always, we'll aim to update you on Wardlow and any future plans for him as we hear more.
H/T to Fightful for the transcription.