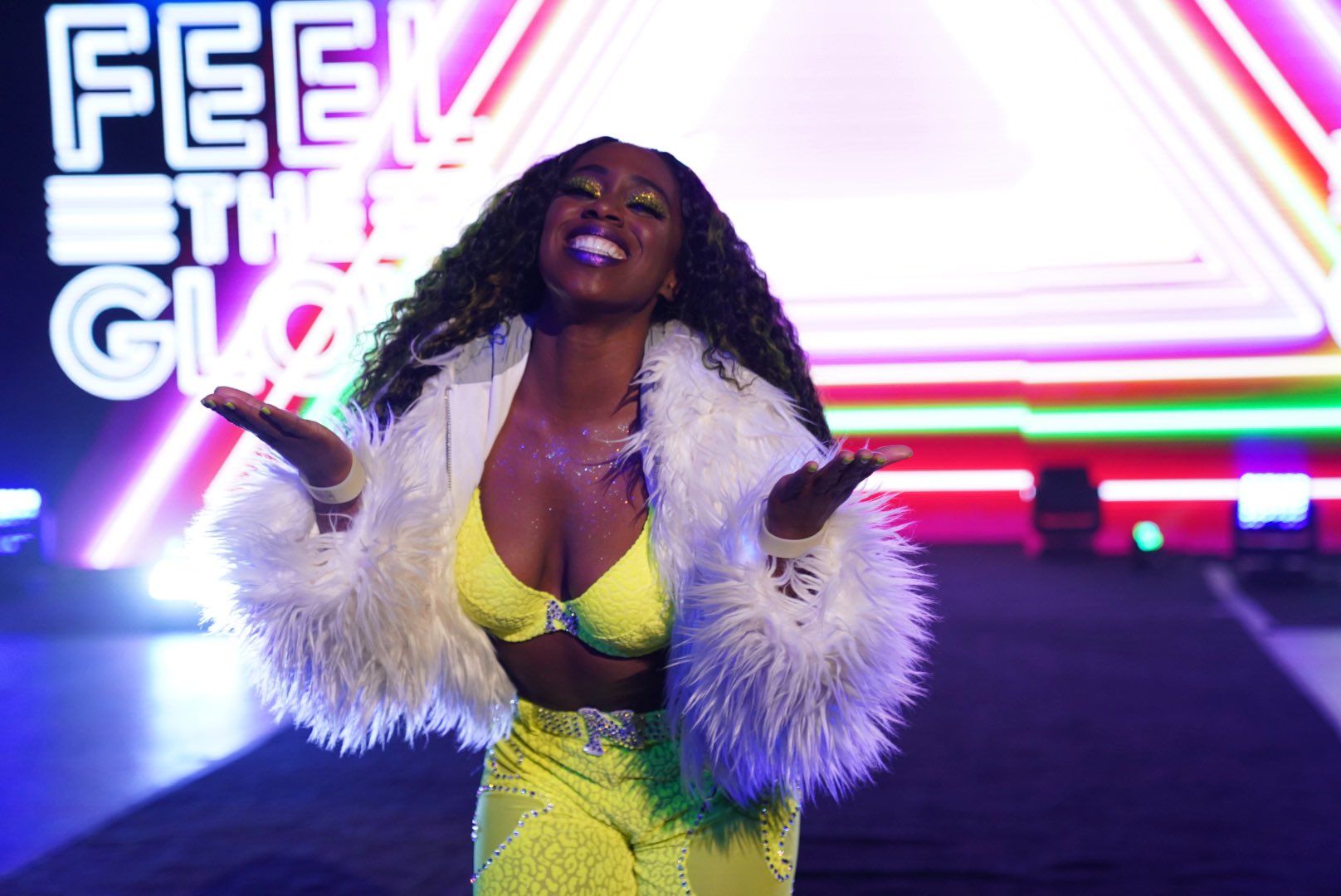 After almost one whole year away from the wrestling following her WWE exit in May of last year, Trinity, formerly known as Naomi, made her IMPACT debut last week at their tapings in Chicago, Illinois, with her arrival and subsequent promo set to air tomorrow on AXS TV.
The former Smackdown Women's Champion recently appeared on Busted Open Radio, where she had the chance to speak on the past year and what her arrival in IMPACT means for her future. Discussing the reasoning behind walking out during the May 16th episode of Raw alongside Sasha Banks, Trinity stated that the manner in which she was spoken to brought her to her breaking point with the company.
"I felt very stagnant and I wasn't happy. Ultimately, I left that day because of the way I was talked to and handled. Everything kind of just broke me that day."

-Trinity
Following her controversial WWE exit, Trinity was the target of a number of rumours and negative stories regarding her departure and backstage attitude. Speaking on these rumours and the backlash she's faced over the past year, Trinity revealed that she was brought to her lowest point thanks to the reaction of many.
"To go through all the backlash and the negativity and the lies and the rumors and then to also kind of just feel lost, it broke me. It was probably the lowest I've ever felt in my life."

-Trinity
Thanks to her time away from the ring, Trinity has been able to "reset" and now finds herself feeling more focused and empowered than ever before. She's been able to grow despite the challenges of the situation, and with a new opportunity now on her hands with IMPACT, she's ready to show the world how great she can be.
"I'm extremely happy now and really thankful for this opportunity to show that you haven't seen me at my best yet."

-Trinity
Trinity made her in-ring debut for the company at IMPACT's Spring Slugfest show in Chicago, Illinois, on April 29th, with the bout set to air next week.
During her absence, Trinity reportedly garnered interest from both WWE and Bushiroad, although it appears as though IMPACT is set to be her new home for the time being.
As always, we'll aim to provide any further updates on Trinity's IMPACT arrival as soon as we hear more.