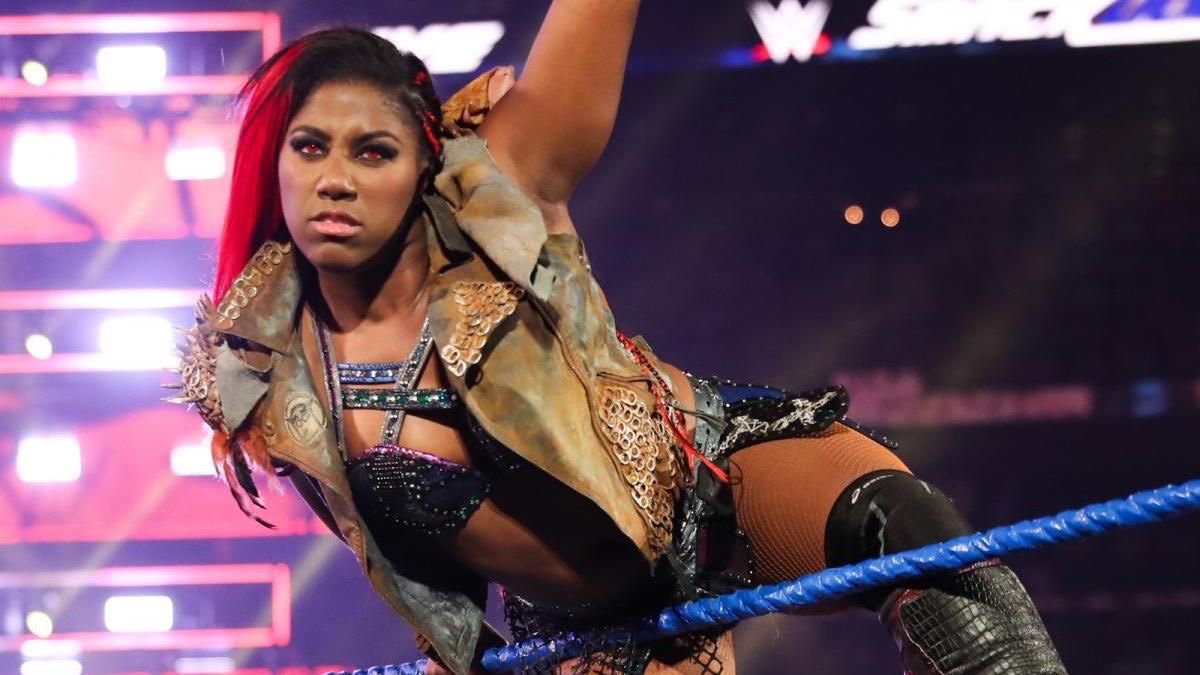 Since departing WWE last November, 'Ember Moon' has travelled the independent scene. She's held the Women's Title at Warrior Wrestling, was Mia Yim's first opponent in almost two years and even battled Swerve Strickland.
But, it's noticeable that Athena is yet to find a company to call home since leaving WWE. Many will wonder what's in store for Athena on a more long-term basis and, while on a virtual meet with 'The Asylum Wrestling Store', the former 'Ember Moon' has expressed just how open she is to working for AEW, Impact or Stardom.
"Here's the thing about that, right? If I knew [I would be going to AEW], I wouldn't tell you [Athena laughed]. But, I honestly have no clue to be honest with you. If they came a ringing, if IMPACT came a ringing, heck, if STARDOM came a ringing, I would answer the phone and I would be there in a heartbeat."

-Athena.
But, it wasn't always clear in her previous home what the 'Ember Moon' character was supposed to be. Athena herself admits to being confused about it and suggests that at one point she thought the character might've been based on a werewolf.
I don't know what Ember [Moon] was supposed to be, and I think a lot of the times, they were like, 'Well she's a witch, she's a vampire, she's a werewolf, she's an assassin in the dark,' you know? There was so many different ideas being thrown out but like, I remember actually planning a whole werewolf outfit at one point in time and it was like, okay, we got the mask, we got this, we had gear to match and we started putting ratty fur and stuff and something happened and then that got changed to something else, I don't know but at one point in time, I think 'Ember' was supposed to be a werewolf if that gives you any consolidation.

-Athena
To close, she discussed her favourite matches while in WWE. She names a couple matches from her time in NXT but also an underrated main roster fatal four way main from Raw.
"So, probably — it's kind of a tie [her favorite match] because everyone loves the match with me and Asuka and me and Shayna [Baszler] but my all-time favorite match had to be, I believe it was a Fatal 4-Way with myself, Natalya, Sasha Banks and Alexa Bliss and it was on Monday Night Raw and it was probably one of the funnest matches I've ever been in and it was chaos and pure fun the entire time."

-Athena.
While Athena's future remains unknown she'll continue to wrestle for Warrior Wrestling and potentially wait for the phone to ring leading her to elsewhere.
H/T to POST Wrestling for the transcription