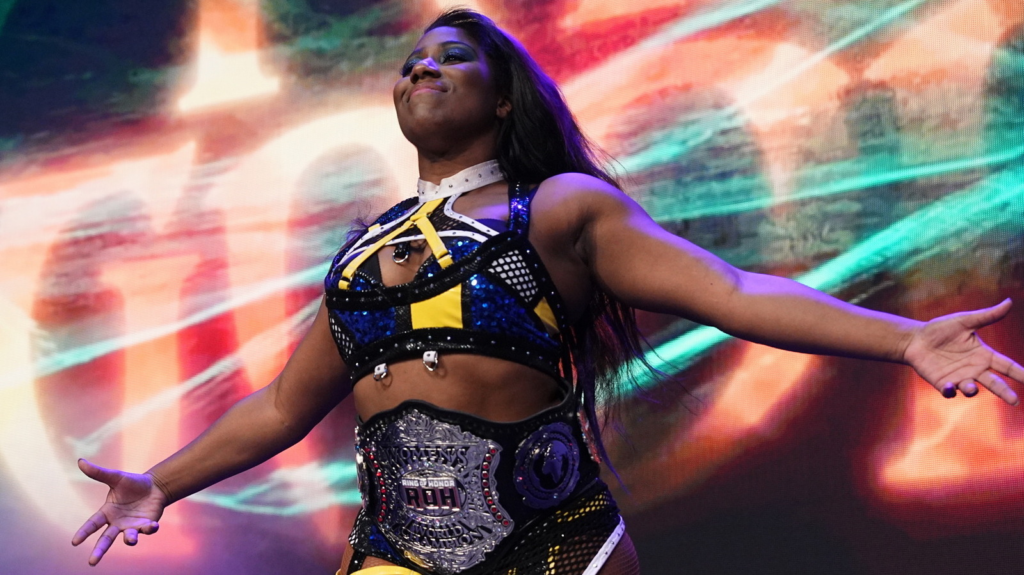 When Athena was released from WWE in late 2021, it ended what was ultimately a very tumultuous tenure with the company. She entered WWE with much fanfare behind her, making her in-ring debut at the second NXT TakeOver: Brooklyn in August 2016, handling Billie Kay in a match that didn't even last five minutes. In Orlando some eight months later, she was faced with the unenviable task of defeating the undefeatable.
Asuka, a woman who can most easily be described as NXT's greatest champion, was nearing the end of her time at the top of that division. However, that did not mean that she was ready to lose yet. She defeated Athena, then known as Ember Moon, at TakeOver: Orlando.
After an injury to Moon forced the rematch to be pushed from its likely original place in Chicago, she lost again in Brooklyn, nearly a year to the day from when she debuted. There would be no more opportunities for her to get that ever-elusive win, as Asuka would be forced to vacate the title due to a broken collarbone she suffered during the match. When Asuka returned, it was as the latest addition to Raw.
Moon won the vacant NXT Women's Championship at the inaugural TakeOver: WarGames in a four-way bout that also saw Kairi Sane, Nikki Cross, and Peyton Royce involved. While a great moment, it didn't feel the way it would have if she was the one who ended Asuka's streak. She held the title for nearly five months, losing it to the dominant Shayna Baszler in New Orleans after successfully defending it against her in Philadelphia. Near the beginning of her reign, Moon made her first appearance on the main roster, appearing in the first ever women's Royal Rumble match. After losing her title, she was promoted to the main roster full-time.
Ember Moon's year and a half on main roster television was… difficult. The moment I remember most clearly is Sonya Deville breaking her Nintendo Switch on an episode of Smackdown, which was the moment I accepted that no one knew what they had on their hands. Bad luck and bad booking are not conducive to a great tenure in any promotion, and that was apparent here.
She was unceremoniously eliminated in a battle royal at Evolution, got injured in the 2019 Royal Rumble and missed several months of TV just to come back and get eliminated in another battle royal by Lana, and then entered the aforementioned feud with Sonya Deville and Mandy Rose. With the help of Bayley, she won that feud and was later named as Bayley's opponent for that year's SummerSlam. Unfortunately, it never felt like she had a chance, and she lost a perfectly adequate match that would also be her lone championship match on the main roster.
After that, she lost five straight matches on TV, ruptured her Achilles against Lacey Evans on Raw, and was out indefinitely. That match with Evans, a nondescript five-and-a-half-minute contest with no heat, placed in the middle of a weekly show at a time when the weekly shows were nearly unwatchable, would be her last on Raw.
During this time, we saw wrestlers like Adam Cole and Johnny Gargano make NXT their homes, as it was largely safe from the McMahon meddling that plagued Raw and Smackdown and halted the momentum of so many seemingly can't-miss NXT call ups. Moon, like others before her, made the jump from NXT to the main roster and was given just enough to say she was on TV but not enough to show why she was so highly touted.
Due to the Achilles tear, Ember Moon was out of action for over a year, returning to the ring in October 2020. She was back in NXT, this time in the dying days of the Black & Gold era. In March, she would become one half of the second ever NXT Women's Tag Team Champions, alongside Shotzi Blackheart. They would then lose those titles to The Way's Indi Hartwell and Candice LeRae in May. Moon got one more NXT Women's Championship match against Raquel Gonzalez, lost a number one contender's match for the tag titles, took two more losses against Dakota Kai and Kay Lee Ray in singles matches, and was shelved once again. She was released in November of that year, ending a run that lasted six years and saw her hit very high highs, but also reach lows so low that she actually considered retirement.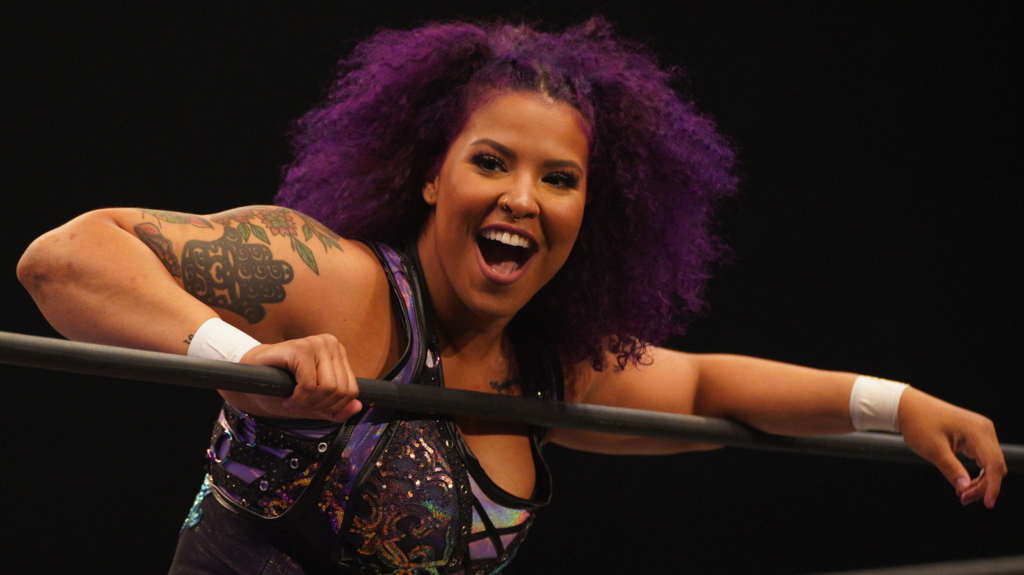 While all of this was happening to Athena, Willow Nightingale was cutting her teeth on the independent circuit. A Long Island native, Willow made her debut for the New York Wrestling Connection in 2015. She wrestled in GCW, CZW, Shimmer, Women of Wrestling, CHIKARA, and several other promotions that would be exhausting to list. She won the NYWC Starlet Championship on three occasions, one of two women to hold that title twice (the other being Sammy Pickles) and the only three-time winner to date. She and Solo Darling were the final CHIKARA Tag Team Champions before the promotion closed in June 2020.
In 2021, Willow started wrestling for Ring of Honor, the highest profile match of this run coming against Women's Champion Rok-C (now NXT's Roxanne Perez) for the title at Final Battle. Willow lost, but she was only a few months from having her career changed.
In 2022, she started making more appearances for All Elite Wrestling, wrestling (and winning) quick matches on Dark and losing a TBS Title match to Jade Cargill. During this mini-feud with Cargill and The Baddies, Willow would interact with Athena, who officially signed with the company in May. They lost a tag team match to Cargill and Kiera Hogan in July, and after gaining the support of fans in a major way and showing a lot of promise as one of wrestling's next great babyfaces, Willow was officially All Elite by October.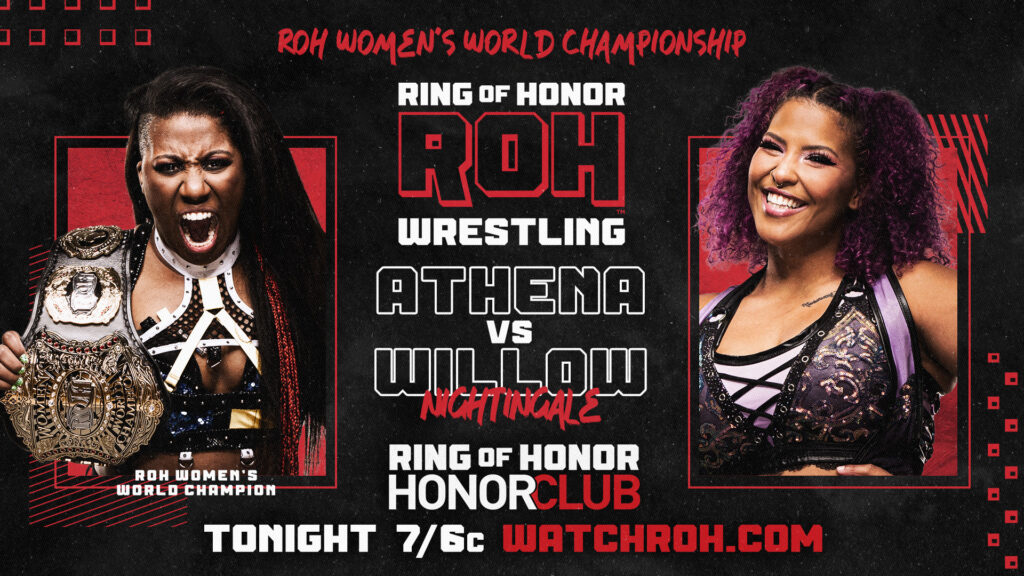 Athena turned heel by attacking referee Aubrey Edwards after beating Madison Rayne on a mid-November episode of Rampage. Mercedes Martinez made the save, and shortly after, a match between them was made for Final Battle. Final Battle was only the second Ring of Honor pay-per-view under the new ownership of Tony Khan, who purchased the company when it became unclear if it would be able to continue. Athena won the ROH Women's Championship from Martinez, embarking on a reign that could be argued as one of the best reigns currently taking place. She dominated wrestlers on Dark and Elevation, finding new ways to brutalize people with every match, many of which failed to last even five minutes in the ring with her.
Ring of Honor's weekly television show was relaunched as an HonorClub exclusive, and on the second episode, Athena and Willow Nightingale had their first singles match against one another. The first half can best be summarized as "bullying," with Athena adding yet another creatively violent attack to a growing list of creatively violent attacks. This time, she wedges Willow's left arm in the space between the ring steps and the ring post, hitting the steps with a shotgun dropkick and seeking to wear Willow down as much as possible. It's when the champion gets too arrogant that this match goes from Athena steamrolling yet another hapless challenger to her toughest challenge to that point.
Athena goes for a hurricanrana off the apron, and is caught by Willow, resulting in her taking an apron powerbomb for her troubles. The theme of the rest of the match is power. Willow uses her strength to push Athena to where a victory suddenly feels possible, hitting a Babe Bomb in what was the closest near-fall of Athena's entire title reign at that point.
Ever the opportunist, Athena lures Willow to the entrance ramp and strikes, hitting her with an impressive-looking fireman's carry slam, flinging her into the steps, and ending the match with a rare usage of her O-Face finisher. Another victory, but not without its difficulties. It was the first truly great match of Athena's reign, and a bit of a coming out party for Willow Nightingale.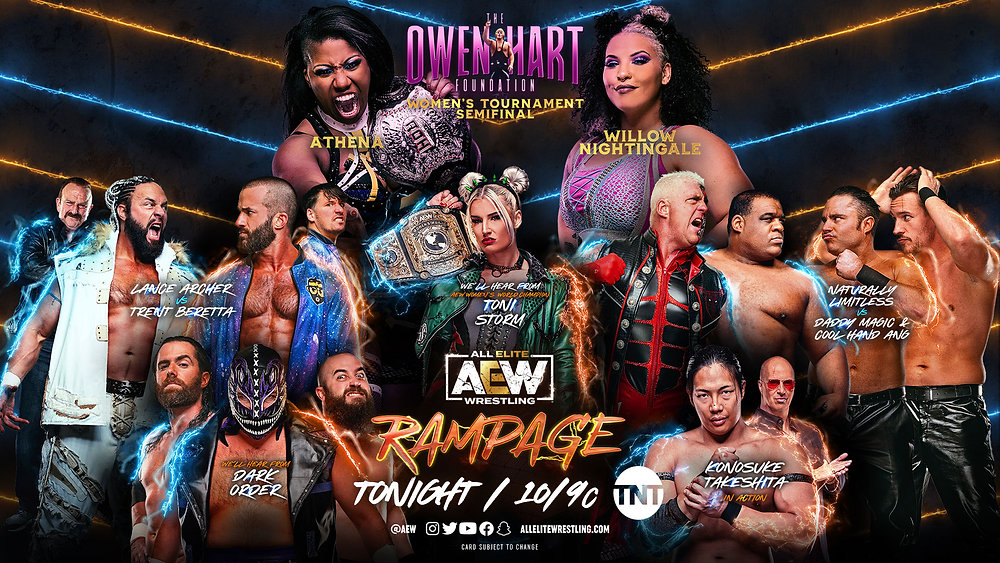 The sequel to their first affair didn't take place until recently. About two weeks ago, actually. The semifinals of the second ever Owen Hart Foundation Tournament. Athena beat Billie Starkz in the quarterfinals, while Willow beat Nyla Rose. When Taz was at the peak of his powers in ECW, his catchphrase was "beat me if I can, survive if I let you." This match can be described with that phrase. It's structured incredibly similarly to their first match (though it is not as good as their first encounter, it is still quite good), but where Willow was unsuccessful in her roll-up attempts in that match, she actually catches Athena off-guard this time. She survived Athena, but couldn't really beat her. Willow later won the Owen Hart Cup, while Athena was on the receiving end of her first pinfall loss since that match with Jade Cargill over a year ago. And so, a third match was on the horizon.
Like many industries in the United States, professional wrestling has historically favored people who look a certain way. That is to say, professional wrestling has historically favored white men. Hulk Hogan, Randy Savage, Ultimate Warrior, Ric Flair, Steve Austin, Triple H, John Cena. Some of the biggest faces in the history of wrestling are white men. That is not my attempt at diminishing their talents (maybe a bit in Hogan and Warrior's case, but I digress), but a statement of fact. The exception to this is The Rock, but by the time he was in position to become The Guy in the WWF, his sights were set on a much more stable, much more lucrative spot in Hollywood.
Women's wrestling has seldom been the focus of popular wrestling programming in the United States. The WWF went six years of the 1990s without an active women's championship. When the Attitude Era started, women's matches became a place for Jerry Lawler to say some of the most disrespectful, dehumanizing things that a wrestling commentator could say on a national stage. Sure, there were stars that emerged (Sable and Chyna were almost as popular as some of the most popular men in the company), but they were not treated with the same respect, and the women of the era who succeeded did so despite their booking, which is a theme across history.
In the 2000s and early 2010s, TNA/Impact Wrestling became the company that spotlighted women's wrestling with their Knockouts division. Gail Kim, Awesome Kong, Madison Rayne, Mickie James, and plenty more helped change the perception of women's wrestling for many American wrestling fans.
When #GiveDivasAChance started trending one Monday night in 2015 after a tag match pitting Paige & Emma against the Bella Twins went less time than the entrances that preceded it, it caused WWE to re-evaluate how they treated their women's divisions. NXT, the place that the former Ember Moon would soon call home, felt so far removed from Raw and Smackdown, as their performers were often given the respect that their talents deserved. Charlotte, Becky Lynch, and Sasha Banks coming to Raw did not lead to everything being fixed, but it was progress in the right direction.
Fast forward nearly a decade, and it feels a lot like time is a flat circle. WWE is once again being criticized for its mishandling of women's storylines, and four years into its existence, All Elite Wrestling, more specifically Tony Khan, have been met with continued criticism for a continued lack of focus on the women's division.
Women main eventing weekly wrestling shows, let alone pay-per-views in the United States is rare, especially for the most prominent companies. WWE didn't have two women close a PPV until 2016, when Sasha Banks and Charlotte fought inside Hell In A Cell for the Raw Women's Championship. The first all-women main event in WrestleMania history came a few years later, when Becky Lynch beat Charlotte and Ronda Rousey for both Women's Championships. Sasha Banks and Bianca Belair became the first Black women to main event WrestleMania, closing the first night of the 2021 edition with a match that has since been praised as one of the best WrestleMania main events of the 21st century. AEW is yet to pull the trigger on a women's PPV main event, and before July 21, 2023, the date of the 20th Death Before Dishonor event, Ring of Honor was in the same position.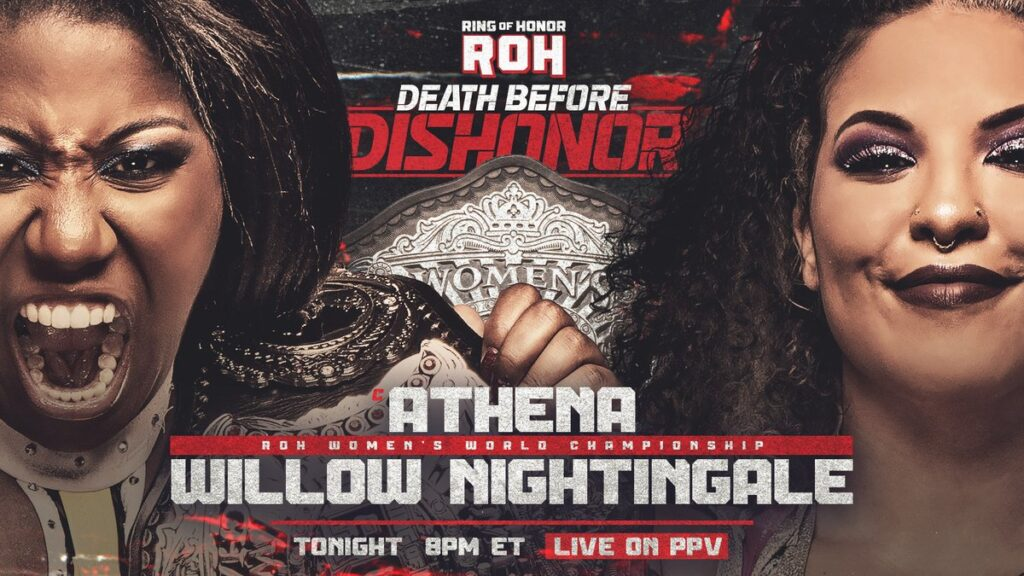 To talk about the match, it was excellent. A love letter to those who came before them and paved the way for this match to happen. For my money, the best women's match in Ring of Honor history and one of the best matches to take place in the United States this year. It would also be a great disservice to the match for me to describe it spot by spot. It was crisply worked and as hard-hitting as one would hope. That being said, Willow kicking out of the O-Face was one of the most genuinely shocking moments I've experienced as a fan this year. Not allowing Willow the chance to kick out of a second one by instead transitioning straight into a crossface was a masterful way to end the match. Should Willow have lost? That is a different discussion, but her loss does not make the match any less brilliant.
So why does this all matter?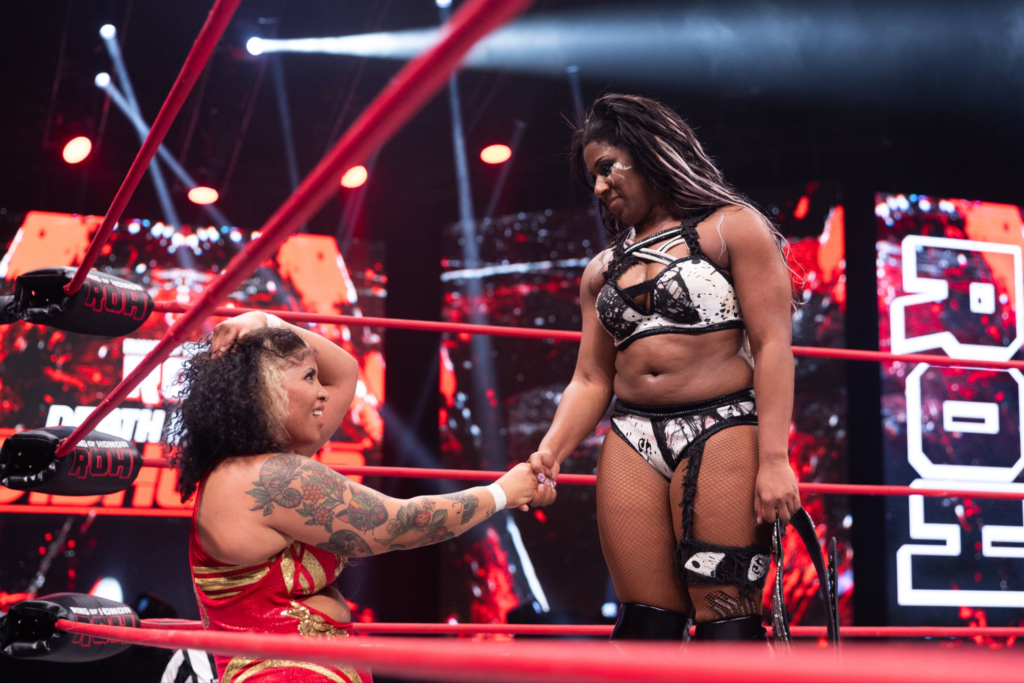 In a sport where women have to work several times harder to get even a fraction of the respect afforded to their male counterparts, Black women have to work even harder than that. Before AEW, Willow Nightingale worked in so many independent promotions that my eyes started hurting trying to count them all. Athena was left so beaten down by her run in WWE that she considered retirement, and we would have been left wondering what could have been. These two took very different paths to their destination. And yet, because of July 21, 2023, their careers will forever be linked. The first two women to main event a Ring of Honor pay-per-view. The first two Black women to main event a Ring of Honor pay-per-view. A defining moment in their careers and a defining moment in the history of professional wrestling. Hopefully, it won't be the last.