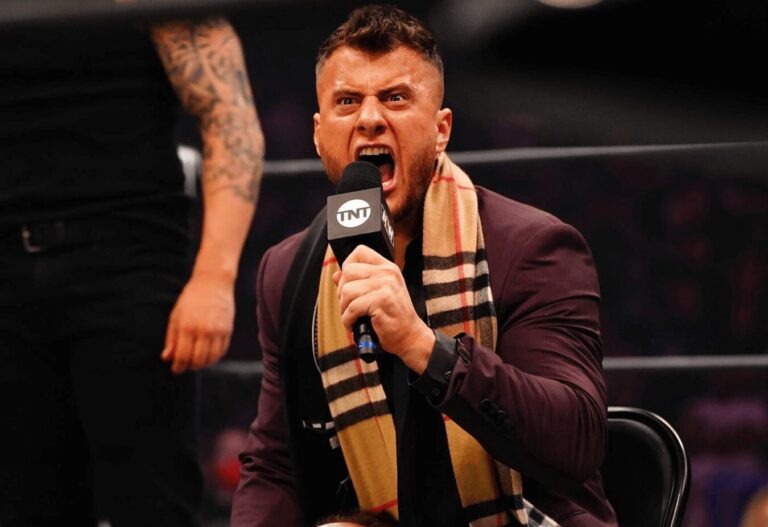 This Wednesday's episode of AEW Dynamite saw MJF deliver a scathing promo directed at AEW fans, talent, and most notably, AEW President Tony Khan.
This came after the ongoing saga regarding MJF's status in the buildup to Sunday's Double or Nothing PPV, with Friedman no-showing a Fanfest event before reportedly having a flight booked out of Las Vegas in his name.
The in-ring promo has led many fans to now consider this angle a work, although multiple reports indicate that this certainly wasn't always the case.
A new report in the Wrestling Observer Newsletter has now revealed some of the backstage reactions to the MFJ situation, with many reportedly unhappy with the nature of the angle.
"Due to the nature of the business, many wrestlers in the company, including key people, believed it to be a work, even from the start. Some just played it off like it's wrestling and whatever, but others weren't so happy about it. One noted being very unhappy about it believing that playing games with talent and keeping executives in the dark on key issues was something they had hoped this company would never do, and one called it a sloppy work that in the long run will benefit nobody."

– Dave Meltzer
Meltzer then touched upon the story regarding MJF having a flight booked in his name out of Las Vegas ahead of Double or Nothing.
They noted that they're unsure as to whether MJF cancelled the planned flight, or if the flight was simply never booked in the first place, although they did hear from their AEW sources that no one could confirm the status of the match following the no-show at the Fanfest event.
They then note that one airport source were able to verify that MJF has in fact booked the flight out of Las Vegas, although Meltzer then moved on to discuss the possibility that this part of the story was intended to get out.
"The one thing that is clear is that even if he had purchased a ticket and got that story out, and then quickly canceled that ticket, that part of the story was a work that was made sure to get out."

– Dave Meltzer
Finally, Meltzer commented on the impact of Cody Rhodes move from AEW to WWE on current AEW talents, noting that whilst many originally thought AEW would be their home for life, the success of Rhodes has recently began to turn some heads.
"Up until recently, most AEW regulars and top stars privately were not talking about going to WWE. Some indicated never wanting to leave. Many, because of their size and the new direction of NXT, saw no future in it. Obviously the success of Cody Rhodes in WWE, plus his earning more money, has changed some minds."

– Dave Meltzer
The ongoing MJF contract saga is certainly one that WWE will have their eyes on, with his current contract set to expire on January 1st, 2024, as previously reported by Fightful Select.