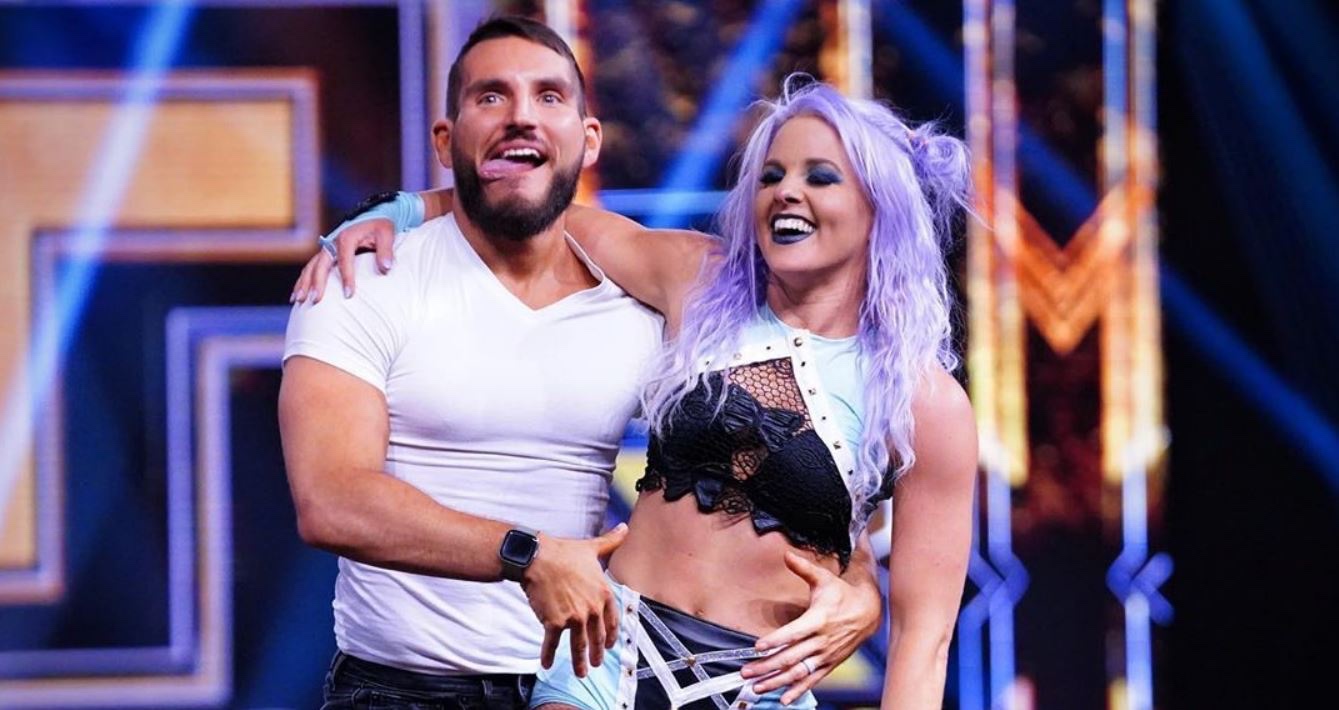 Candice LeRae and Johnny Gargano have been missing from wrestling for a while now, after their respective exits from NXT. Dave Meltzer provided an update on the couple's future on the latest edition of the Wrestling Observer Newsletter.
Johnny Gargano was one of the most iconic stars of the Black and Gold era of WWE's third brand. He was the first ever Triple Crown Champion and his feud with Tommasso Ciampa is one of the best of the last decade. However, he decided to not renew his contract with WWE and as of December 10, 2021, he is a free agent. Candice LeRae followed in his footsteps, as her contract expired on May 6 this year while she was on maternity leave.
Dave Meltzer noted that he expects the duo to be back in wrestling soon, without any indication of where they might end up. Candice LeRae and the Young Bucks go back a long way, back to their PWG days and Meltzer stated that she has people within AEW pushing for her.
"Regarding Johnny Gargano & Candice LeRae, both should be back in wrestling relatively soon. There is nothing set as to where but as we noted, LeRae has people pushing for her in AEW. Gargano has an open door to WWE but also the realization that he'll be able to make money but not be pushed since NXT is focusing on younger people and while he may be able to get a main roster spot, it's unlikely they'll do anything with him."

– Dave Meltzer
Johnny Gargano recently appeared on Sammy Guevara's vlog which was taped at the Maryland Championship Wrestling: Baltimore Celebfest 4 convention. The Spanish God teased a match between the two as Gargano stated that he felt someone was missing, possibly referring to Candice LeRae.