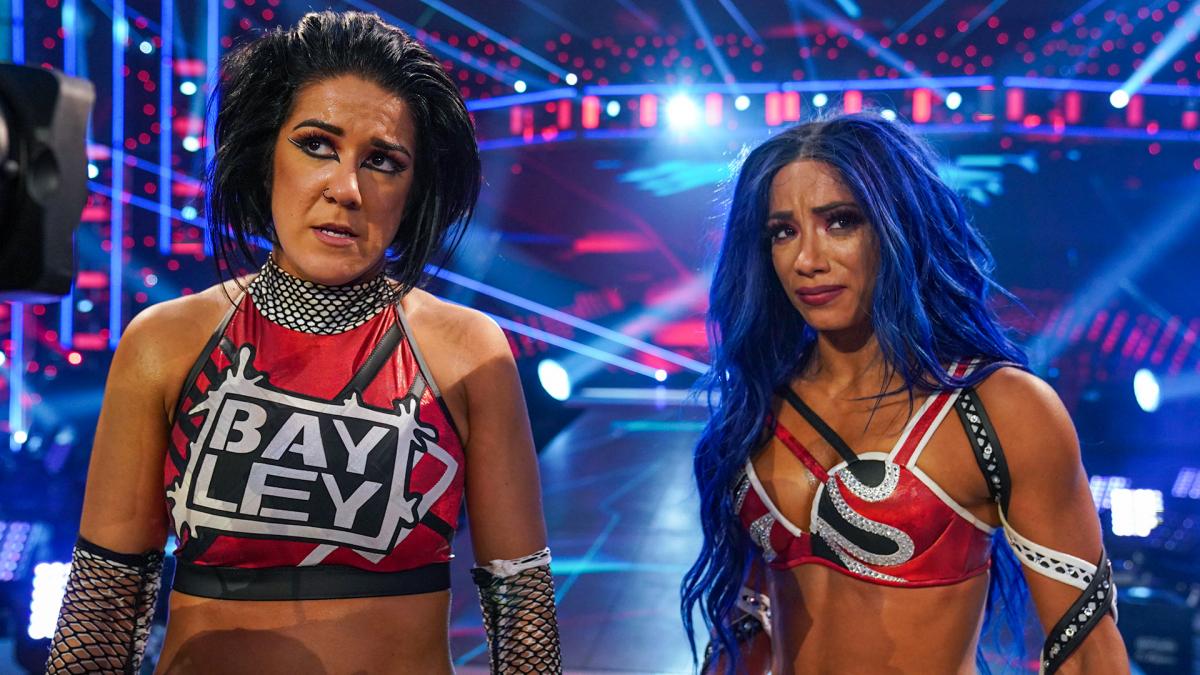 On February 18th, Mercedes Moné, formerly known as Sasha Banks in WWE, made her NJPW debut at Battle in the Valley in San Jose, California, defeating KAIRI to capture the IWGP Women's Championship. This follows her WWE exit stemming from her and her former tag team partner Naomi walking out of an episode of Raw on May 16th last year, a move that ultimately led to her release and subsequent NJPW signing.
Several of Moné's close friends from her time in WWE were present at both her NJPW debut at Wrestle Kingdom 17 and her first bout in San Jose, one of whom being Bayley, who's career has been linked with the former Sasha Banks since their time in NXT.
Speaking recently to Ariel Helwani of BT Sport, Bayley discussed the experience of travelling to Japan specifically to support her friend, explaining that she felt it was important to be there for someone who was always there for her.
"I went there on my own. There were a few of us that flew out there just because she's been there for all my big moments, you know, even as she hasn't been a part of the company. I've made my return. I've had my big matches; she's there for me. So, of course, I want to be there for her, and we've done so much together and WWE. She means so much to me and so much to the wrestling world. I have to be there for this moment. I literally flew out right after Raw, got to Japan two hours before the show started, and raced over there and met everybody there and sat in the crowd, kind of incognito. It was so magical to be there for her. I just knew how important it was to her, and she just loves this. Everybody knows how much she loves this and how much wrestling means to her, and how much WWE means to her, and she wouldn't be there without WWE. So I think it meant a lot to her that I was able to go."

-Bayley
When asked whether or not she believes Moné will eventually return to WWE, Bayley stated that she believes so, as she thinks that WWE is her home whilst also joking that she'll come running back to her friend.
"I'll say yes. Because I mean, this is her home. This is her dream, and I love to see what she's doing and what she's going to be doing over the next few months. She's going to literally take over the world, take the world by storm, but I know this is her home and where her heart is. By her heart, I mean me, so she needs to come back to me, you know? I need her, I need my travel partner, but I'm gonna say yes like I'll never give up hope that she'll come back,"

-Bayley
During Moné's absence from the ring, WWE experienced several corporate changes, with Triple H taking over on the creative side of things following the shocking retirement of Vince McMahon.
Helwani asked Bayley whether Moné was close to returning to WWE once Triple H was in charge of creative, however, Bayley revealed that she's unsure if this was the case due to Moné keeping most of the detail surrounding her contract status to herself.
"Honestly, I don't know. She's a little private about that stuff. We talk about a lot, but she's very private when it comes to that situation,"

-Bayley
Per the Wrestling Observer Newsletter, Mercedes' next two dates with both NJPW and Stardom are set for April, although it's currently unknown as to whether she'll continue her journey in Japan once she's fulfilled these dates.
As for Bayley, her Damange CTRL stablemates Iyo Sky and Dakota Kai are set to defend their WWE Women's Tag Team Championships tomorrow night on Raw against the team of Becky Lynch and WWE Hall of Famer Lita.
H/T to Fightful for the transcription.