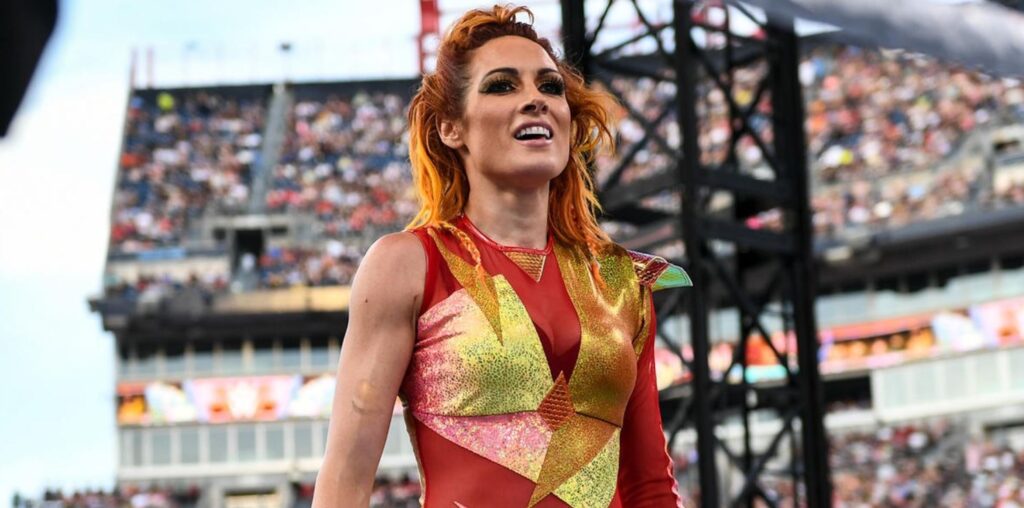 Becky Lynch is one of the most likeable people in wrestling, but, she's been doing excellent work as a heel. When the star returned to WWE in 2021, she was able to capture the SmackDown Women's Title in 26 seconds. This baffles WWE fans, who were upset after originally being happy to see Lynch return.
Her heel character was cocky and obnoxious which provided a sharp contrast from what fans had come to expect from Becky's previous personas. She spent a year as a heel and feuded with many top faces such as Bianca Belair and Liv Morgan. Lynch recently appeared on an NYC AW (via Nicole Plaza) panel where she discussed whether she preferred being a face or a heel.
"Being a heel is so much fun. I think human nature, we generally just don't want to like people. Certainly, that's Twitter nature. You have so much freedom in that you can do anything. You can have fun and if people don't like you, 'Well, I'm doing my job.' If people like you, 'Well, you're so entertaining, how could they not?' It's a lot easier and more fun in that aspect. Being a babyface, I think I tend to naturally fall into, especially because, honestly, I'm not the greatest athlete in the world and my story of perseverance has registered with a lot of people and fans. They can get behind the underdog who has to overcome. When it comes to the business and wrestling as a whole and women's wrestling, I feel I can be of help by being a heel. When you're a babyface, it's all about you and how good you look, and how we make the audience like you the most. When you're a heel, it's all about how you make the babyface look good and how you can get people invested and want to see this person win. I feel I have enough equity with the audience that I'm able to help a babyface and that just helps women's wrestling when people get more equity and exposure and that drives the business forward. I like both, but I like being a heel. I think everyone likes being a heel,"

-Becky Lynch.
It could be said that Lynch was beginning a face turn at SummerSlam this year when she stood side by side with Belair as backup when Damage CTRL formed. But, the Irish star sustained an injury on that show and it remains unclear when she will be back.
H/T Fightful for the transcription