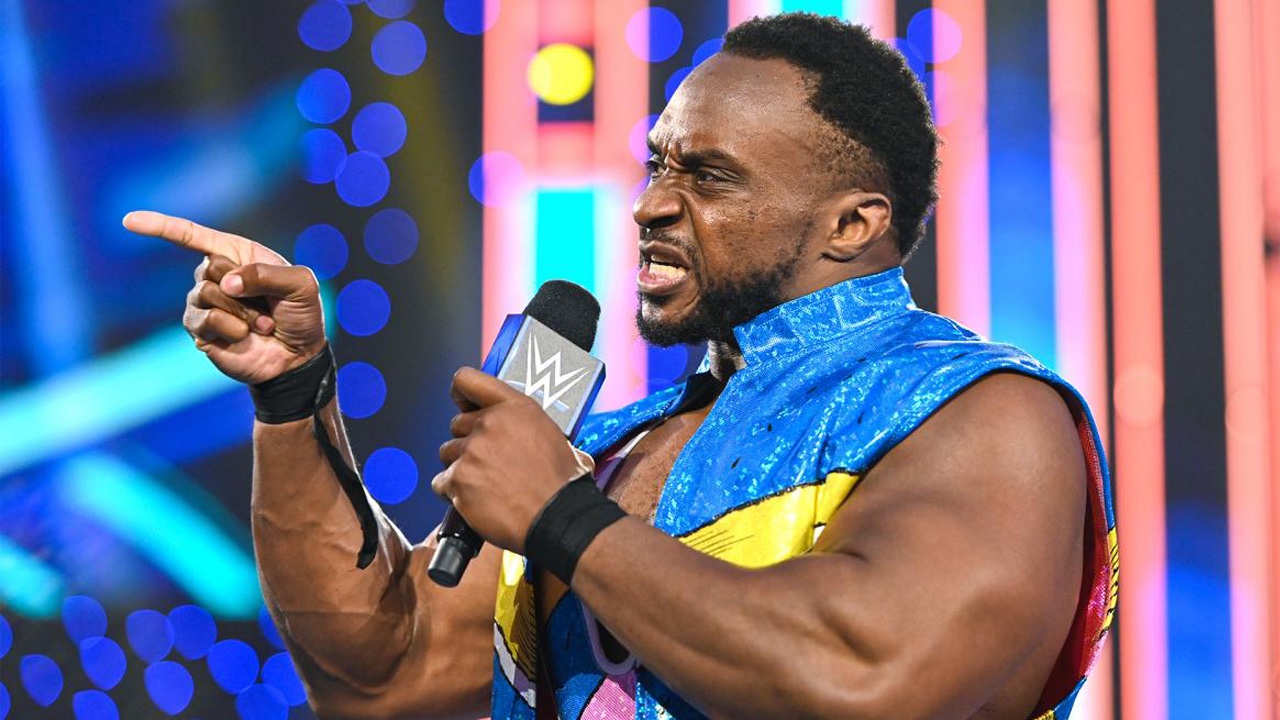 Big E has been out of in-ring WWE action since the March 11th edition of SmackDown. The star sustained a serious neck injury when taking a belly-to-belly suplex which fractured his C1 vertebrae and C6 vertebrae. Luckily, he didn't suffer any ligament or spinal chord damage.
There was obviously a huge outpouring of love and support for Big E from the wrestling community. Everyone has been waiting for an update on the star's condition and, while speaking on 'These Urban Times', Big E has spoken about how he's currently feeling.
"I have to get some more scans at the one-year mark in March and we'll see how everything is looking. We'll see from there. My C1 is broken in two spots, so we obviously have to be very smart about that. I was very fortunate. I want to make sure I'm making the best decision for myself. We'll see in March. I feel great, I'm really thankful for that. I don't have any nerve issues, no strength issues, no impairment whatsoever. Obviously, to get back in the ring to do what we do, I want to make sure my C1 is rock solid. Other than that, I'm very blessed. I feel great,"

-Big E.
During his absence from in-ring competition, Big E has been part of WWE's scouting team for their NIL program. He helps the company look for college athletes who may be capable of making the transition to pro wrestling.
"It's been fun for me because I resonate with it because I was a football player at Iowa with a bunch of injuries, my career was over, and I'm thinking now, 'what do I do with my life?' I was going to grad school, but I didn't really feel fulfilled. For me, I love being able to…I feel I can go back in time to 13 years ago and look at young men and women in a very similar position as me who are seeing the end of their college career. You spend so much of your time invested n your sport. So many of us, we play our sport since four, five, six years old. It's all we know. You're in school and working hard at that, but it's something you love, and then it's gone. For me, being in the ring wasn't the same as playing football and having my hand in the dirt, but it still filled that athletic void. The ability to go out there and hit people and run and jump, I felt like a kid again, I felt free. For me, I love doing it because it's an opportunity to reach out to college athletes and let them know, 'WWE might not have been something on your radar or you might not have considered it, but I'm telling you, it changed my life dramatically.' I've been able to travel the world, entertain people all across the globe, it's an incredible experience. I love it because I love college sports and I resonate with college athletes. Being able to present this to them is something that connects with me."

-Big E.
We all wish Big E the best in his continued recovery from his neck injury. The star is missed on SmackDown but is filling a useful role in the scouting team for the time being.
H/T Fightful for the full transcription.