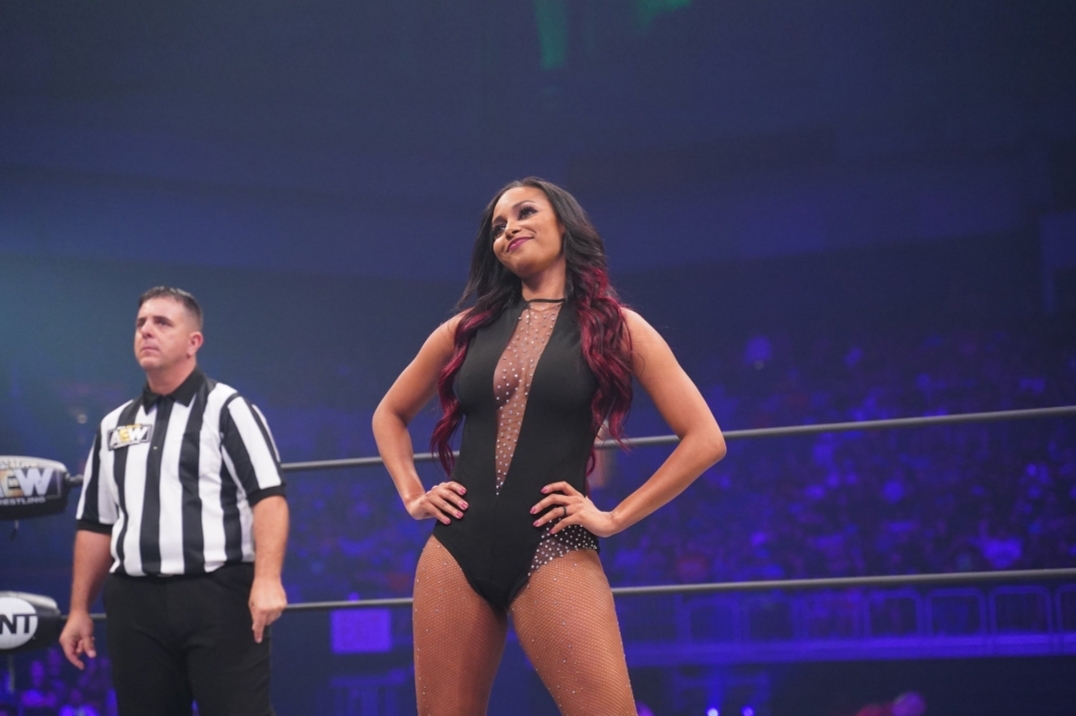 It appears Brandi Rhodes' days as a pro wrestler have come to an end.
Brandi Rhodes has been absent from in-ring action since the Janurary 26th, 2022 edition of AEW: Dark, where she defeated KiLynn King. With Brandi having left her role as Chief Branding Officer at AEW alongside her husband Cody on February 15th, 2022, many fans have been speculating whether she'd be making a return to the ring for WWE, however it appears that that is now out of the question.
Speaking recently to Chris Van Vliet, Brandi was asked whether there was any chance that we'll be seeing her back in the ring, to which she firmly denied that that was a possibility.
"Not as an active competitor, for sure."

-Brandi Rhodes
Rhodes was then asked to clarify whether that response meant she's officially retired from in-ring action, with the 40-year-old confirming that that is the case, adding that life has simply taken her in a different direction.
"Yeah, I mean, it was really anticlimactic, but yes, I did. I just said 'you know what, okay, well you're either gonna do this the Becky Lynch/Seth Rollins way, and they are amazing for doing it, 'cus I can't'. It was just too hard.. not too hard, but just something I didn't think would be the best for the family. So you know, I've gone a different route and started business ventures on my own, and he's (Cody Rhodes) doing this thing. We're just doing a couple of different things."

-Brandi Rhodes
During her time as a professional wrestler, Brandi Rhodes competed across Ring of Honor, World Wonder Ring Stardom, and most notably All Elite Wrestling, where she frequently featured on AEW: Dark.
As always, we'll aim to provide any further updates on what the future may hold for Brandi Rhodes as soon as we hear more.
If you use any of the quotes above, please credit the original source with a h/t and link back to WrestlePurists.com for the transcription.