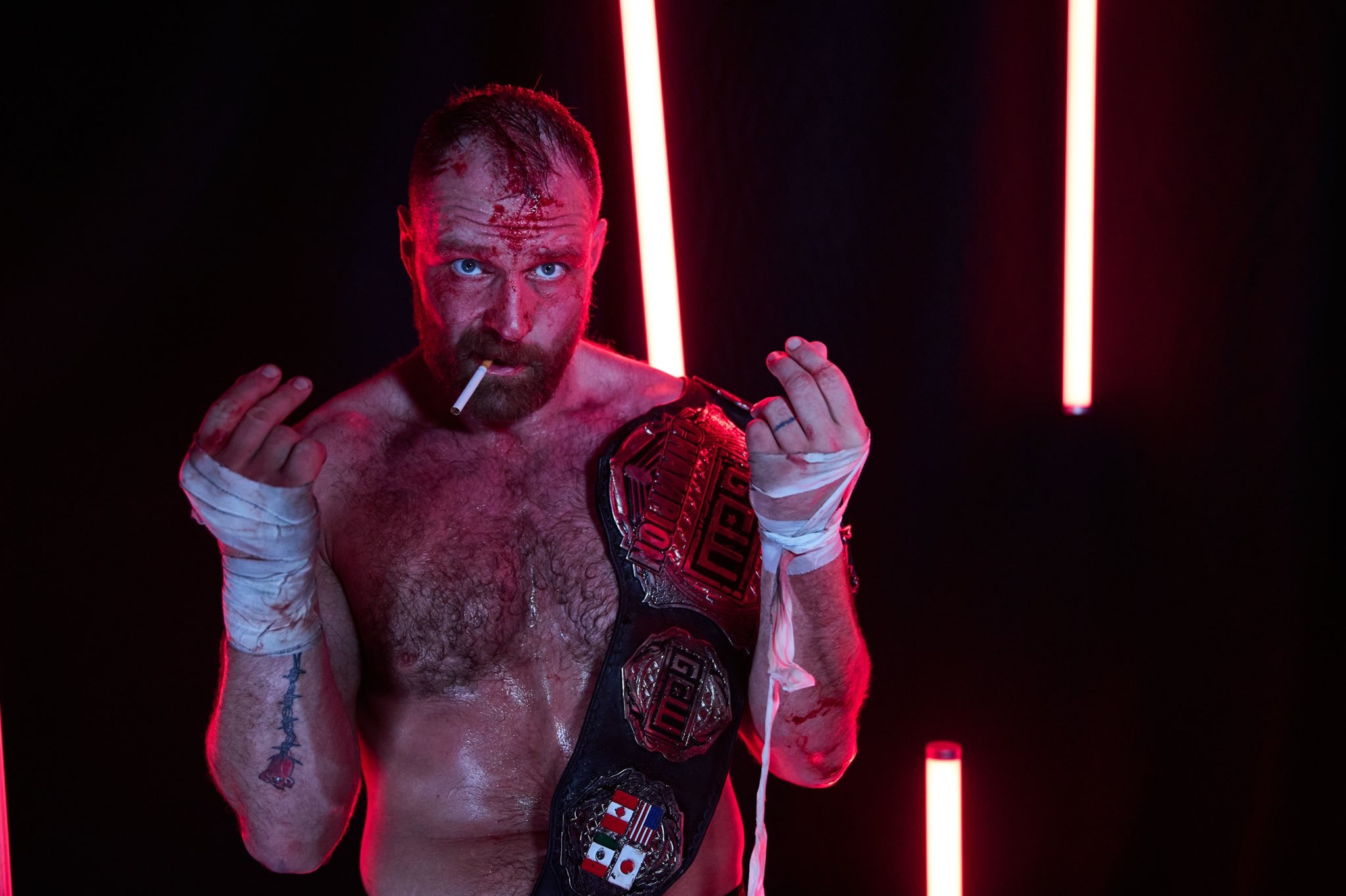 Brett Lauderdale, the owner and operator of GCW has provided additional details on the likelihood of Jon Moxley reappearing between the ropes for Game Changer Wrestling amidst news of his contract extension with AEW. The current AEW World Champion and former GCW World Champion Jon Moxley recently put pen to paper to officially extend his time and roles within All Elite Wrestling.
Jon Moxley worked quite an impressive schedule in GCW, before becoming a relatively frequent flyer in GCW, he would try his hand in three separate Bloodsport events before climbing the ladder to win the GCW Championship in 2021 at GCW's The Art of War Games where Moxley would defeat Matt Cardona. However just twenty four hours prior his title defense against MDK All Day Nick Gage, AEW made the formal announcement that Jon Moxley had finalized and signed a contract extension withing All Elite Wrestling stating that the current AEW World Champion would compete solely under the banner of AEW or with its international partners, sending a veil of uncertainty over the potential future of Jon Moxley with GCW. Jon Moxley was ultimately defeated by Nick Gage after some seemingly unwelcome assistance from The Firm's Stokely Hathaway and a W. Morrissey attack mid championship match.
Brett Lauderdale recently stopped by The Business of the Business podcast where he was quizzed on if he was aware of Jon Moxley's new extension within AEW, Lauderdale corroborated that he had "no idea". Lauderdale was asked further details on if the newly agreed upon terms would block Moxley from competing within GCW, Brett mentioned that The Death Rider would obviously not be as prevalent of a presence he once was, but Brett holds fast on the idea that Jon Moxley would likely make a return to face someone within GCW that he sees fit.
"I've had very little interaction with AEW itself over the years. Booking Moxley, I never spoke to AEW, it always was just Mox, talking to him and him handling I guess whatever needed to be handled with AEW. But I'm sure things are gonna change now. I don't think we'll see him as frequently. But I do think we'll see him again. I think if there comes a time where there's somebody he wants to wrestle or a show he wants to be a part of, I think he'll be there. I think he'll let me know in much the same way he's let me know over the last, whatever it was, 399 days. He'll shoot me a text and say, 'What do you got coming up in this month?' Or 'When are you gonna be in this place?' That's how it would often come together. So I wouldn't be surprised if I hear from him again in a few months or six months or whatever, sometime in the next year, I wouldn't be surprised if he comes back again and stops in for another event. But again, he does have priorities, and I don't expect it. I don't know what the word is. I wouldn't be surprised. I'll continue to look at it as a bonus any time he comes around,"

Brett Lauderdale
Brett Lauderdale heaped praise onto Jon Moxley, stating that he wasn't headlining GCW shows strictly for a payday, rather that Jon Moxley holds independent wrestling close to heart and believes in the work that he's done in GCW. Lauderdale would shed light on speculation that All Elite Wrestling's talent are not permitted to compete under a GCW banner or for correlating shows, making mention that if that were the case he would surely be aware.
"I don't know, I'll be honest. The real honest answer is I don't know what our relationship is with AEW, and I don't mean that in a bad way or a good way. Again, I have very little direct interaction with AEW. So I don't know. In terms of there being AEW people being banned or barred from wrestling for GCW, I'm not sure that such an edict exists. I would think that if that was a rule, I would think I would know. But again, they don't send me a weekly email or an update. So I'm not sure. Everything's just on a case-by-case basis. So we'll see. I think that we're very fortunate and I'm very grateful for all the times that they have been gracious to allow their talent to come and work for us. Even if it is the end, even if we're not gonna be seeing their people around anymore, it's been good while it lasted, and it's helped our company a lot and I'm thankful for grateful for that,"

Brett Lauderdale
While Jon Moxley's future within GCW is uncertain and up for debate, he appears incredibly dedicated to All Elite Wrestling where he faces no shortage of healthy competition. The AEW World Champion will face Penta in a title match on this Wednesday's AEW Dynamite.
H/T Fightful for the transcription