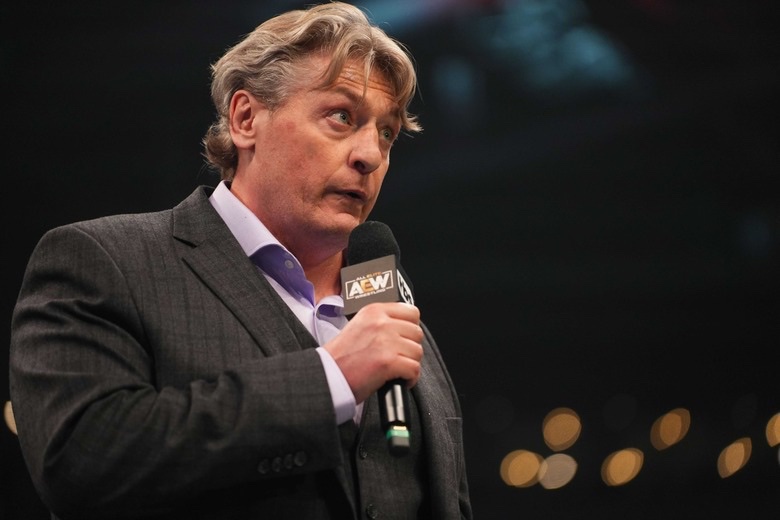 The conversation surrounding who the greatest wrestler of all time is will go on forever. These debates constantly feature legends such as Shawn Michaels and Bret Hart as well as current wrestlers like Bryan Danielson and Kenny Omega. But, William Regal believes these debates are pointless.
Regal himself had a successful career in-ring in WWE and WCW as well as being a crucial part of NXT's rise. He currently finds himself on AEW TV where he manages the Blackpool Combat Club featuring Bryan Danielson and Jon Moxley, both of whom have a case for being the current best in the world. Though, Regal has sat down with Alistair McGeorge of Metro to advise wrestlers not to focus on being known as the best in the world.
"It's not a knock on anybody trying to be the best wrestler in the world, I just don't want them to eat their lives up, fixate on it. I've seen it put some of my friends in the grave. That's not an exaggeration. Some of my friends have gone to the grave because they have been trying to live up to too much, because they put so much pressure on themselves to be somebody you can never be. There's always gonna be at least one person will disagree – even if they don't disagree – just to disagree. If you listen to too much of it, it's gonna send you off the deep end,"

-William Regal.
Regal reiterates that there will never be complete agreement over who the greatest is. He states that can be dangerous for wrestlers to chase the validation of 100% of critics and instead they should focus on improving their skills.
"I'm gonna offend people if I say this because there's no such thing – there never was, there never will be – as a best wrestler in the world, because it is subjective. If one person thinks you are not – I know there's a lot of young lads at the moment wanna claim that and think that. I hope they're not driving themselves mad with it. I have seen some of my friends drive themselves to the edge of not good things trying to be the best wrestler in the world, and unfortunately there's always somebody who's gonna critique you. Just be as good as you can be, because somebody is always gonna say you're not what you are. It might offend you, and that headspace, it'll take up time as you're trying to get mad at them or worry about some non-entity saying that you aren't the best. You could be working on actually getting better at being a wrestler,"

-William Regal.
Many wrestlers in AEW will benefit greatly from the advice of William Regal. He has proven invaluable to the members of the Blackpool Combat Club and recently had the wrestling world talking following an electric promo with MJF.