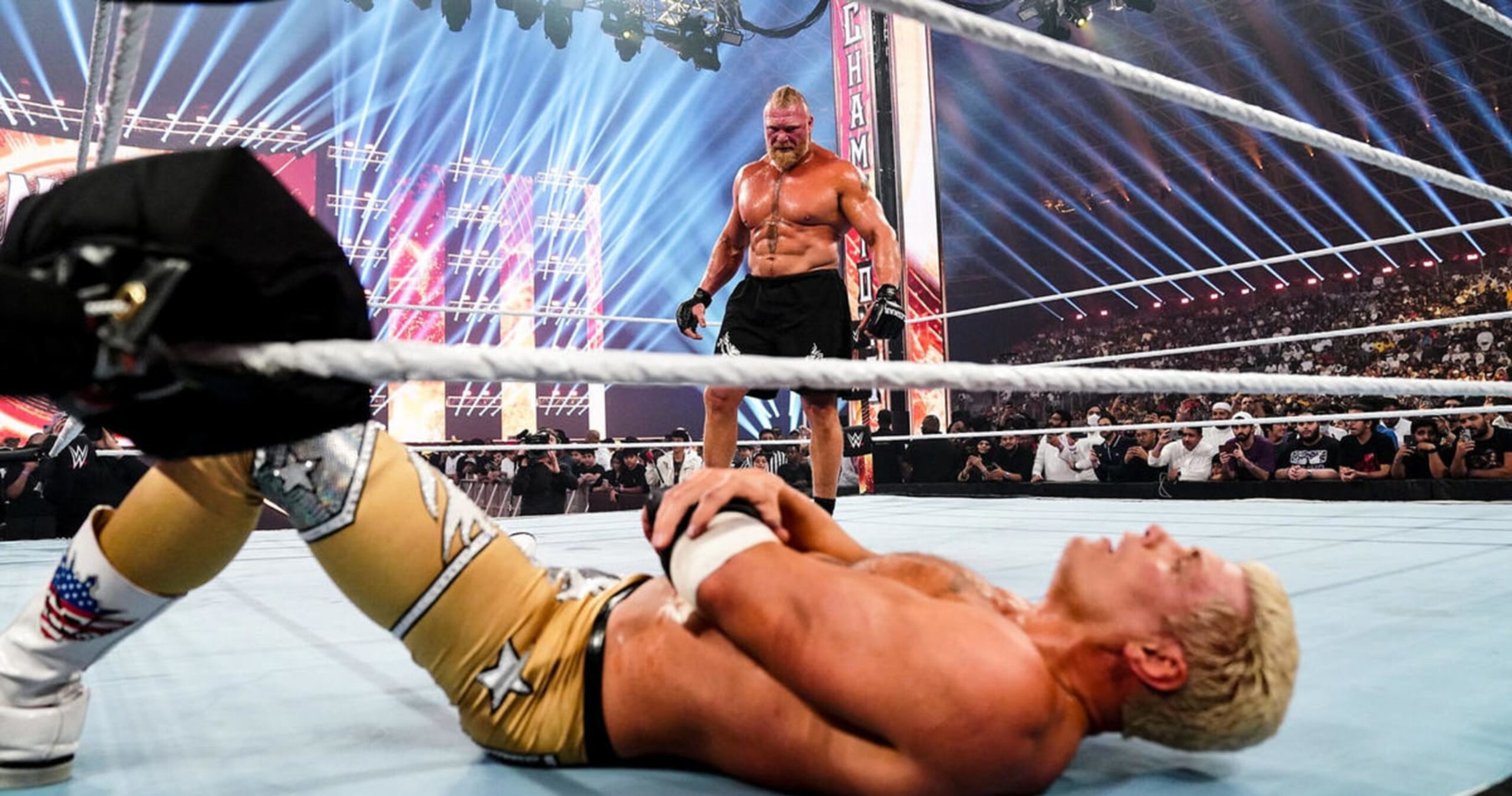 It appears as though Detroit, Michigan will be the site of the third instalment of Brock Lesnar and Cody Rhodes' trilogy.
Since the Raw after WrestleMania 39, Brock Lesnar and Cody Rhodes have been at each other's throats, with the 2023 Royal Rumble winner scoring the first victory at WrestleMania Backlash in Puerto Rico before being submitted by Lesnar in the rematch at Night of Champions in Saudi Arabia.
With the score tied 1-1, a third encounter between the pair is likely, and Dave Meltzer of the Wrestling Observer Newsletter is now reporting that the bout is set to be one of SummerSlam's main events, noting that a stipulation may potentially be added.
"Lesnar vs. Rhodes III will be one of the SummerSlam main events. There has been a lot of talk about adding a stipulation and one of the ideas is a bullrope match. That is not official and there are multiple other ideas for that match on the table, and no final decision has been made."

-WON
For those unfamiliar, a bullrope match typically features a length of rope connecting both wrestlers with a cowbell in the centre, with the winner being the first competitor to hit the four corners of the ring in succession, with wins by pinfall also being valid in some cases.
As always, we'll aim to provide any further updates on the potential stipulation being added to Brock Lesnar vs. Cody Rhodes III as soon as we hear more.