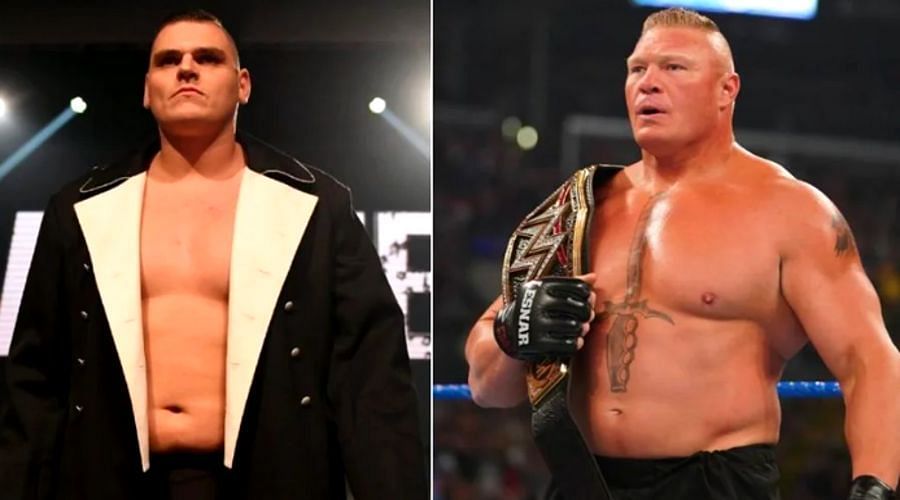 With 2022 nearly over, the eyes of WWE fans are slowly beginning to turn towards the Road to Wrestlemania, with the Royal Rumble set for late January. One man that is likely to feature in a prominent position at Wrestlemania next year is Gunther. The man formerly known as Walter has held the Intercontinental Championship since June 10th earlier this year, and has had a number of great matches throughout 2022 with the likes of Sheamus, Ricochet, and Rey Mysterio amongst others.
WrestlingNews.co appears to have now revealed who the planned opponent for the 'Ring General' will be at this year's 'Show of Shows', as a match with former WWE Champion Brock Lesnar is reportedly listed internally for the show.
"After asking someone who is familiar with the creative plans, WrestlingNews.co was told that Lesnar vs. Gunther is one of the matches listed internally for the show. Gunther has talked about wanting the match because he feels that a match with Lesnar would present the biggest possible challenge for him."

-WrestlingNews.co
Gunther has made no secrets in the past about his desire to face Lesnar in WWE, noting just last month that it was his "dream match". The former NXT UK Champion also stated that he feels as though a match with the 'Beast Incarnate' would be his greatest challenge yet, and its certainly one we're hopeful of seeing when Wrestlemania 39 rolls around.
WrestlingNews.co then go on to mention that despite there still being several months to go until Wrestlemania 39 kicks off, Triple H is believed to have all of his top matches laid out for the event, with those within the company deeming it unlikely that he'll tear up the script à la Vince McMahon.
Finally, WrestlingNews.co revealed that Lesnar is also scheduled for the Royal Rumble PLE next month and Elimination Chamber in February, and thus it may not be long before we have a clear idea of the direction WWE are going in with the two dominant Superstars.