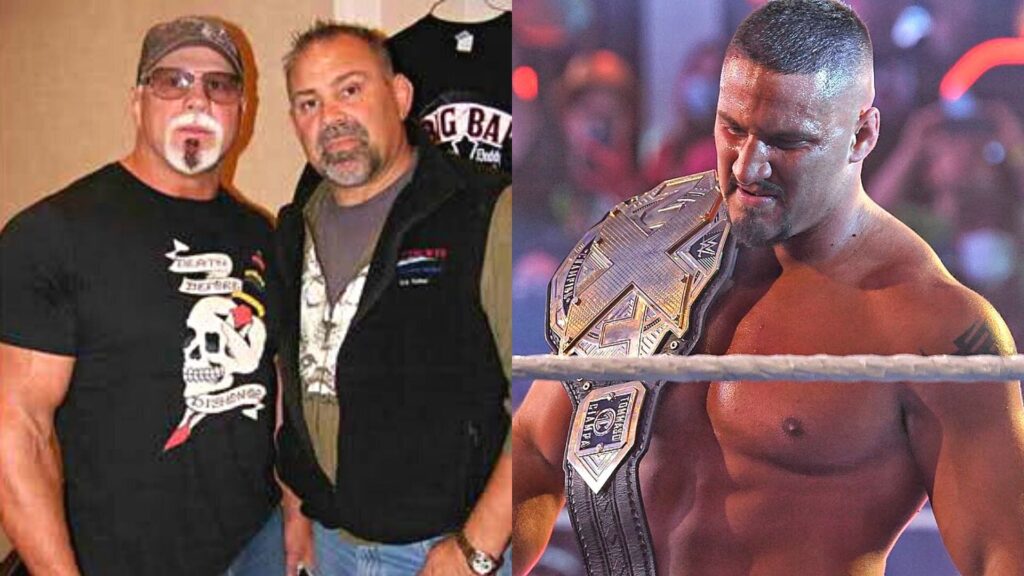 Current NXT Champion Bron Breakker's most recent feud with Joe Gacey has seen his father, Rick Steiner, involved on TV.
This follows Rick, alongside his brother Scott, being inducted into the WWE Hall of Fame as The Steiner Brothers, a long overdue induction for one of the greatest tag-teams of all time.
Although the induction was undoubtably deserved, it certainly came as a shock to many due to Scott Steiner's tumultuous relationship with his former employer. Bron Breakker spoke with Sean Ross Sapp of Fightful ahead of Wrestlemania 38, expressing how happy he was to see his uncle and WWE back on positive terms.
"It's so cool, man. It's so cool that my family is here with me and gets to be part of this whole experience that is WrestleMania and my first WrestleMania weekend. We're excited, man. Everybody. We're so happy to be here. Just taking it all in. It's cool,"

-Bron Breakker
Breakker also commented on Triple H's involvement during Wrestlemania week, with the former WWE Champion announcing his retirement following a cardiac event he suffered last year. Triple H symbolically left his boots in the middle of the ring at Wrestlemania 38, signifying the end of his legendary career.
Breakker expressed how happy he was to see Triple H participate in Wrestlemania weekend, and acknowledges that his health is always the number one priority.
"It's good to see him. It's such a blessing that he's doing better now and with his family. I honestly, I can't wait to see him. I haven't seen him this weekend and I can't wait to just catch up and talk with him. I'm so glad that he's healthy and doing much better. That's the main thing, man. I'm just happy,"

-Bron Breakker
Bron Breakker became a two-time NXT Champion on the Raw after Wrestlemania, defeating Dolph Ziggler to recapture the gold. He certainly has a bright future ahead of him in WWE, and we look forward to seeing what's next as his reign continues on the third brand.