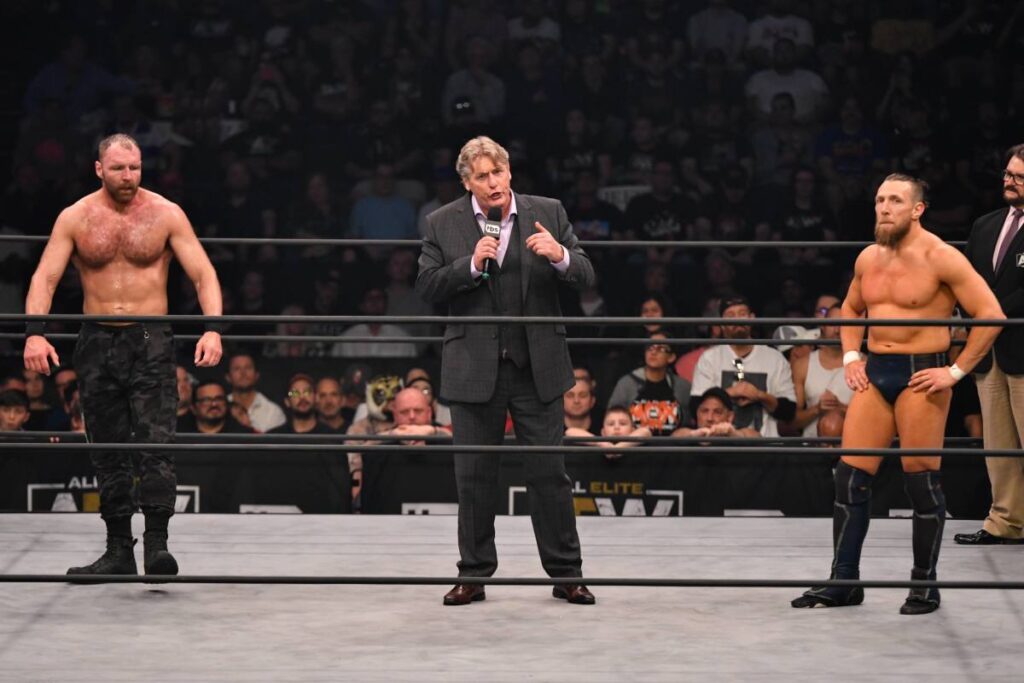 William Regal made his shocking AEW debut by mending fences between Jon Moxley & Bryan Danielson following their bout at Revolution.
The trio came together to form the Blackpool Combat Club, with Wheeler Yuta eventually joining the stable as their "young lion".
Speaking to The Blackpool Gazette, Regal revealed that it was Jon Moxley who came up with the name for the group.
"I would love to claim it was my idea, but it wasn't. It was Jox Moxley's idea. I had just come into the company after being asked to come in by Bryan Danielson because it sounded like a lot of fun. I was initially planning to take a year off, I wasn't going to do anything because I haven't done anything other than wrestling for the last 39 years. All of a sudden, I heard Jon's name was involved which piqued my interest even more and it's ended up how it's ended up. Straight away there was a chemistry there because in real life there's a chemistry there. People know a lot about me and Bryan but they might not know as much about me and Jon but these are stories we can tell over time. Jon came up to me and said he's got a great idea for a name, because he had come up with different Blackpool things. I told him it's not about me, it's about the two of them, I'm just a spare part here and riding on your coattails. But he insisted we called it this,"

-William Regal
Regal commented on how much it meant for the group to be named after Blackpool, with the former WWE Intercontinental Champion being billed from the city for his entire career, having moved their when he was 16. Regal noted that both Danielson & Moxley had been told stories about Regal's time in Blackpool, with the idea to name the stable after the city stemming from it being the birth of Regal's wrestling career.
Regal continued, discussing his reaction to the stable and its name coming to fruition, noting his surprise at how quickly the ball started rolling for the newly established group.
"Bryan has been to Blackpool quite a lot because he wrestled a lot in England for a lot of years, but Jon hadn't. But he just likes the sound of it. I didn't think it would go any further than that conversation but then we get to television last week and he showed me his phone and he's got these designs for different stuff. I replied 'oh, are we actually going to do this then? This is a thing?' We went out that night and I had no idea he was going to say it on TV, but he said it and the next morning there are t-shirts out, so I ran with it. When you get an opportunity, you run with it. So that was how it happened."

-William Regal
The BCC are undefeated so far in both tag-team and six-man competition, with their most recent victory coming on the May 4th episode of Dynamite, defeating the AFO (Angelico, The Butcher & The Blade).
We look forward to seeing what's next for the group, with Wheeler Yuta in particular standing out as a huge benefactor of the stables formation. Yuta is currently set to take part in the upcoming Best of the Super Juniors tournament in NJPW, where he'll look to fly the flag of the Blackpool Combat Club against some of the best Jr wrestlers the world has to offer.