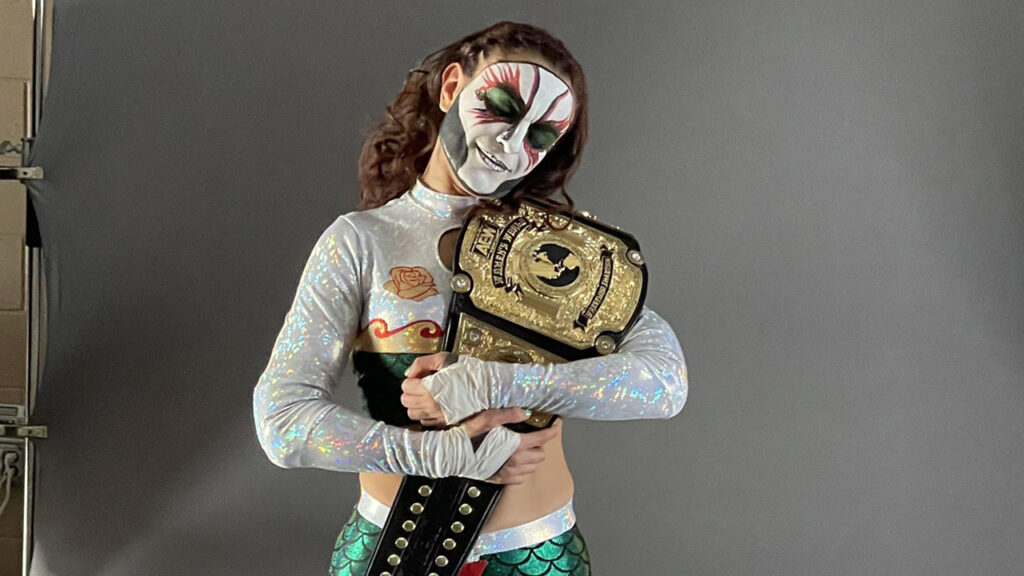 Since defeating Britt Baker in a steel cage match at St Patrick's Day Slam on March 16th, Thunder Rosa has reigned as AEW Women's Champion.
Rosa's first backstage promo following her victory was interrupted by Vickie Guerrero, leading to an attack from Nyla Rose. Fans were unhappy with the segment as Rosa didn't have the chance to properly celebrate her title victory, and many also raised complaints regarding the seemingly racist undertones of the promo.
Speaking to Alex McCarthy of TalkSPORT, Rosa addressed criticisms of her current AEW Women's Championship reign.
"I just know that people are never going to be satisfied with everything that you do, or anything that happens. Bottom line. I'm going to do my best with everything I'm given all the time and people will criticise that too – which is OK. People are going to talk and if they're talking that means they're watching. At the end of the day that's what we're trying to do. I had a banger of a match with Nyla Rose and I was able to show some sides that I haven't been able to in years in that ring. It was a dynamic match and something different. David vs Goliath in that aspect,"

-Thunder Rosa
Rosa continued, discussing her upcoming AEW Women's Championship defence against Serena Deeb at Double or Nothing.
"Everyone is different and there's always going to be criticism, but whatever is in my hands to make better I will. This match at Double or Nothing, and I say this now, I'm going to show that I am the best wrestler in the world. That AEW has the best women's division in the world. That's what I'm here for. Like it or not, I'm the AEW Women's champion, so get used to seeing my face, get used to hearing my voice and get used to seeing me wrestle in that ring the way that I wrestle."

-Thunder Rosa
Rosa's upcoming bout against Deeb is set to be her second AEW Women's Championship defence, with her first being at Battle of the Belts 2 against the aforementioned Nyla Rose. We look forward to seeing more from Thunder Rosa's reign, and hope that she's able to further raise the prestige of the title.