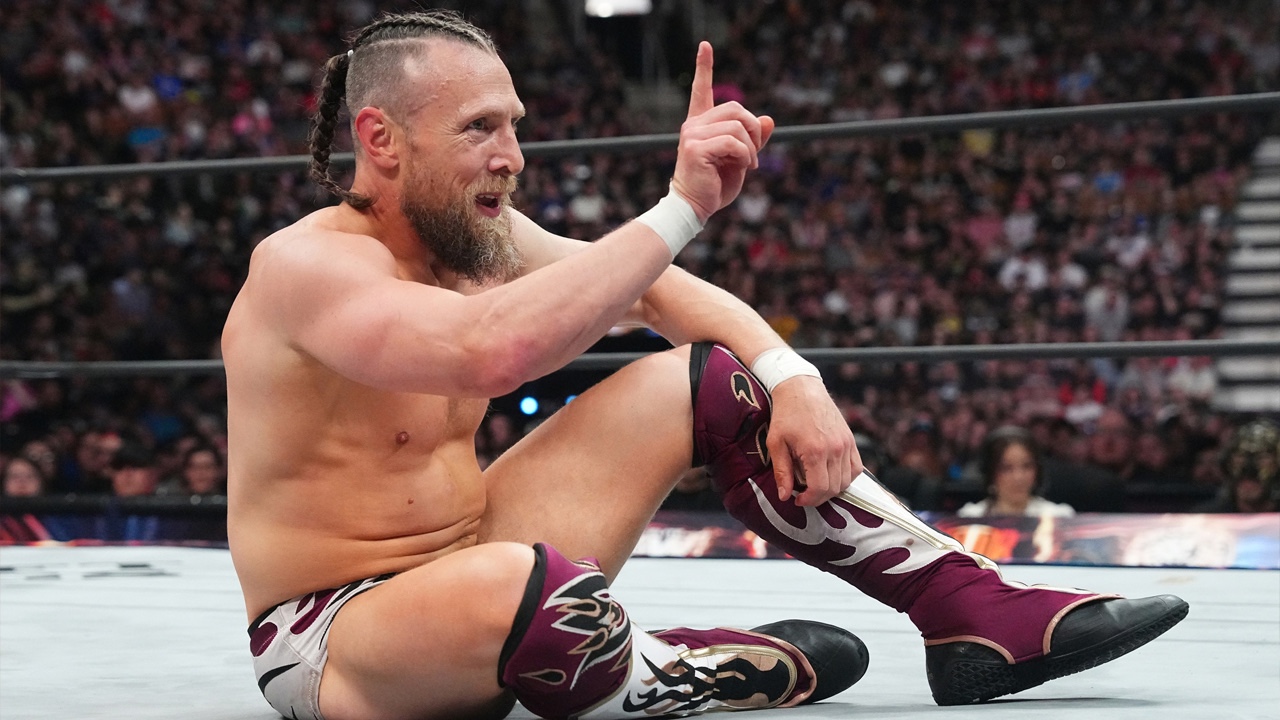 AEW's Bryan Danielson has commented on his future.
On last Saturday's edition of AEW Collision, Bryan Danielson spoke openly about his future and admitted that he would soon be winding down his career, particularly due to a promise he had made to his daughter. It was here that Bryan called out Zack Sabre Jr, making it clear that he'd like to tick off some dream matches before he hangs up his boots.
Speaking to Sports Illustrated, The American Dragon discussed his future in more depth. To begin, he confirmed that he's at least thinking of slowing down around August of next year, a few months after his daughter's seventh birthday.
"In my mind, it's around August of next year. My daughter will say, 'Daddy, are you going to be done wrestling when I turn seven?' And I'll respond, 'Well, not exactly when you turn seven, but I'll be on the home stretch.'"

-Bryan Danielson
To help ease the fear that the next 10 months will be the last chance to see him wrestle, Bryan has clarified that he doesn't intend there to ever be a definitive end to his career, citing Terry Funk's many comebacks as an approach he'd like to mirror.
"I don't think I'll ever reach a point where I declare I'm absolutely done. I want the ability to show up when I want to show up. Terry Funk is someone I always admired. He retired a million times, but he loved it so much he couldn't help but keep doing it. And he did it when he wanted. For me, it might be a couple times a year, or it might be years between matches."

"I didn't get a chance to do All In this year. I would like that chance next year. We have a show, WrestleDream, this October 1 in Seattle where I'm wrestling Zack Sabre Jr. If we have another next year in Seattle? Maybe it will be then. My daughter turns seven in May, so it's a good time to close down the shop."

-Bryan Danielson
Though, he did say that he certainly won't be wrestling weekly anymore. Interestingly, Bryan declared interest in wrestling for DEFY, a promotional based in Seattle, near his hometown. The 42-year-old even said that he wouldn't mind being unadvertised and making an appearance which would surprise those in attendance.
"I always thought I'd wrestle until the day I die. But it's not going to be this regular, weekly wrestling. I don't even know if it's going to be wrestling at big shows. I've always wanted to wrestle for DEFY in Seattle. How easy would it be for me to call the promoter and pop in some weekend? They wouldn't even need to promote me. I could come in, surprise people, and do my thing."

-Bryan Danielson
To close, he discussed how he's picking up injuries in every major outing he has. Bryan went on to admit that he couldn't continue wrestling as much due to the toll that it's clearly taking on his body.
"There is the realization that over the past year, I'm getting hurt after every big match I have. That's a sign. I love wrestling, but I do not want to wrestle at the expense of my long-term health. I did the Iron Man match with Max, and then I didn't wrestle again until Anarchy in the Arena, and even that was a lot of smoke and mirrors. Then I wrestle Okada and I break my arm. The injuries are starting to pile up. At what point is that worth the risk? Especially when my kids want and need me at home."

-Bryan Danielson
As mentioned, Danielson will square off against Zack Sabre Jr. at WrestleDream, which is just under two weeks away. This is a bout many have wanted for years, and, of course, fans of all kinds will have their own respective lists of matches that they are desperate to see Bryan complete before he can no longer compete at an elite level.
As always, we'll aim to provide any further updates on Bryan Danielson and his future as we hear more.