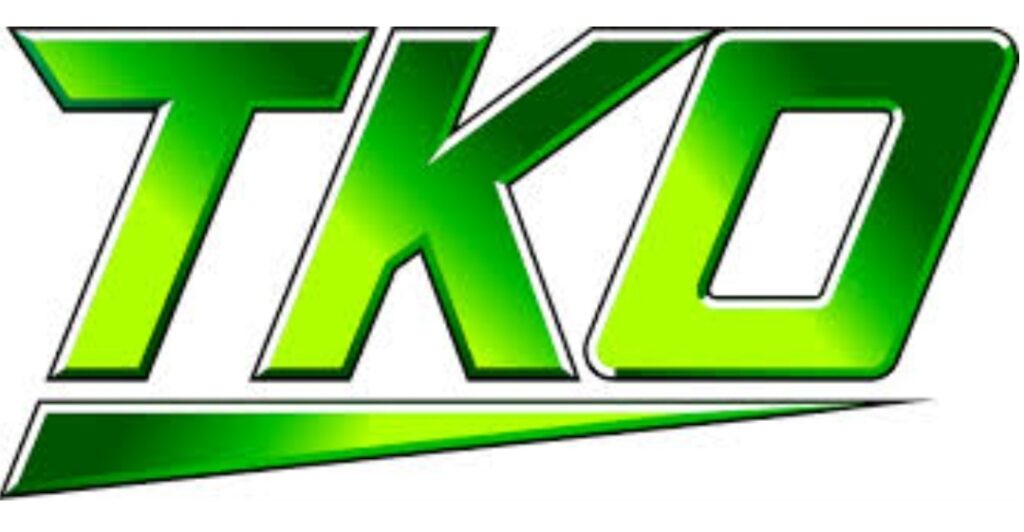 The highly anticipated merger between two of sports and entertainment's titans has now been finalised.
On April 3rd earlier this year, WWE and Endeavor reached a deal under which WWE would merge with UFC parent company Zuffa to form a new company under the name "TKO", with it being noted that the merger would officially be finalised later in the year.
This day has now come, as the media conglomerate was officially unveiled on September 12th, with the bell sounding to signify the company's listing on the New York Stock Exchange.
Following the merger, Endeavor owns 51% of the newly created sports and entertainment company, whilst Vince McMahon holds 16.4%.
With the launch of TKO, WWE's shares have ceased trading on the NYSE; WWE closed up 2.7% Monday, to $100.65/share. The price of TKO shares is pegged to WWE's stock price, which has factored in the cutover to the new issue.
Per Endeavor, the TKO deal is set to result in an estimated $50 million to $100 million in annualized run-rate cost synergies, including migrating WWE to Endeavor's back-office infrastructure. As a result, layoffs from both WWE and UFC's staff are anticipated, however the extent of said layoffs have yet to be revealed.
Speaking on TKO's aim to "leverage Endeavor's expertise," Endeavor CEO Ariel Emanuel made the following prepared statement:
"The creation of TKO marks an exciting new chapter for UFC and WWE as leaders in global sports and entertainment. Given their continued connectivity to the Endeavor network, we are confident in our ability to accelerate their respective growth and unlock long-term sustainable value for shareholders. With UFC and WWE under one roof, we will provide unrivaled experiences for more than a billion passionate fans worldwide."

-Ariel Emanuel
The 11 members of TKO's Board of Directors was also revealed during the announcement:
-Vince McMahon, executive chairman
-Ari Emanuel, CEO
-Mark Shapiro, president/COO
-Nick Khan, WWE president
-Peter Bynoe, senior adviser at multinational law firm DLA Piper
-Egon Durban, co-CEO of private-equity firm Silver Lake
-Steven Koonin, CEO of the Atlanta Hawks
-Jonathan Kraft, president of the Kraft Group and president of the New England Patriots
-Sonya Medina Williams, president and CEO of Reach Resilience
-Nancy Tellem, executive chairperson and chief media officer of interactive-video company Eko
-Carrie Wheeler, CEO and board member of Opendoor Technologies
Despite being absent from the Board of Directors, Dana White is now CEO of UFC, and Lawrence Epstein remains senior executive VP and COO of UFC, whilst Paul 'Triple H' Levesque is also expected to retain his role as the man leading WWE Creative.
Per Variety, several Endeavor, UFC, and WWE executives received multi-million grants and "sale bonuses" following the merger closing with the likes of Nick Khan, Kevin Dunn, and Paul Levesque being paid handsomely.
"With the transaction, Emanuel received a grant of restricted stock units in TKO Class A common stock worth $40 million (which will vest in four equal installments on each of the one-year, two-year, three-year and four-year anniversaries of the closing date, subject to his continued employment). Shapiro received a grant of RSUs of TKO stock equal to $6.25 million (to vest on the one-year anniversary of the closing date, subject to his continued employment). In addition, WWE execs who will receive "sale bonus" cash payments in connection with the TKO deal include Khan ($15 million), Kevin Dunn, executive producer and chief, global television distribution ($7 million), chief content officer Paul "Triple H" Levesque ($5 million) and CFO Frank Riddick ($5 million)."

-Variety
Controversial ex-WWE Chairman and CEO, and now TKO Executive Chairman Vince McMahon also provided a statement during the event, highlighting the positive relationship between the involved parties, as well as Endeavor's success thus far with the UFC as evidence of the promising nature of the deal.
"This is the culmination of a decades-long partnership between Endeavor and WWE across strategic initiatives including talent representation and media rights. Given our collaborative, trusted relationship and Endeavor's incredible track record of success growing UFC, we believe WWE is optimally positioned for future growth and success as part of TKO. Our focus remains on delivering for our fans across the globe as we take the business to the next level alongside UFC and Endeavor."

-Vince McMahon
In terms of both the legal and financial aspects of the merger, Morgan Stanley and Goldman Sachs served as financial advisers to Endeavor, Latham & Watkins served as their legal advisor, and Alvarez & Marsal served as their integration advisor.
As for WWE, the Raine Group served as lead financial adviser alongside J.P. Morgan and Moelis & Co. Paul, Weiss, Rifkind, Wharton & Garrison served as the company's legal advisor, and Kirkland & Ellis served as legal adviser to McMahon, WWE's controlling stockholder.
As always, we'll aim to provide any further updates on TKO and what the merger means for the future of WWE as soon as we hear more.