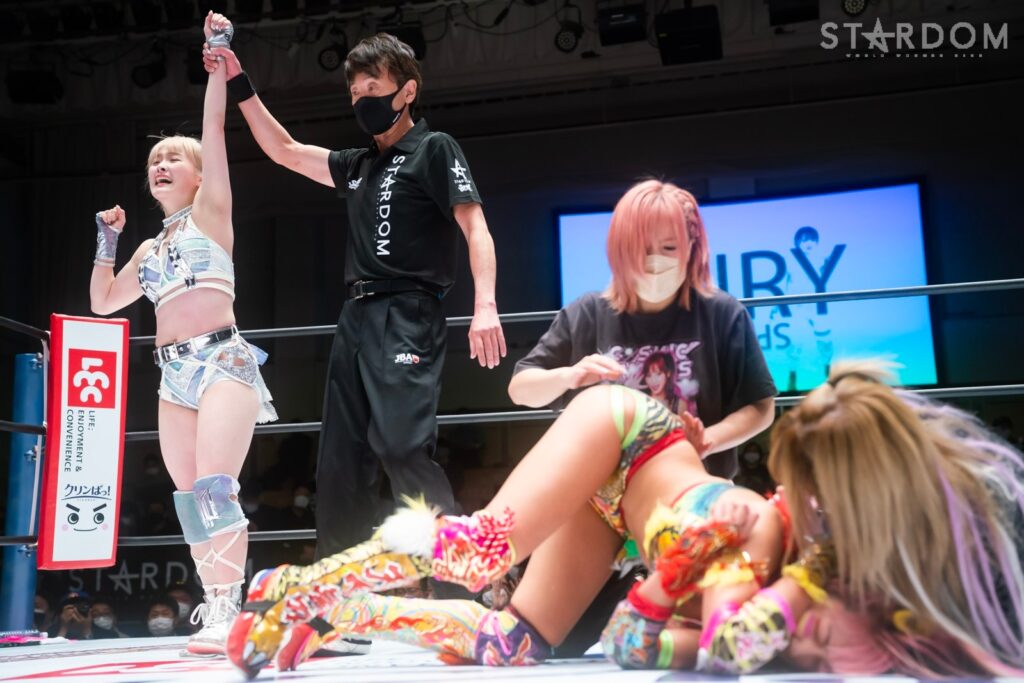 World Wonder Ring Stardom's annual Cinderella Tournament has so far provided its viewers with both incredible matches and a number of shocking eliminations.
The quarter finals took place on the 17th of April, with the final four now being locked in. Natsupoi, MIRAI, Hazuki, and Koguma progressed into the finals of the knockout tournament, although the Wrestling Observer Newsletter revealed that an interesting change was made regarding the quarter final results by Bushiroad themselves.
"An interesting note is that in the original booking, (Unagi) Sayaka was going to beat Natsupoi to going to the final four, but in something that is a very rare situation, the parent company, Bushiroad, ordered a change of the finish to put Natsupoi over"

-WON
Many expected Unagi Sayaka to progress into the semi finals, with the Cosmic Angels member being slated by many as a favourite to win the tournament outright.
This last minute change of booking now sets up a Donna Del Mondo vs God's Eye semi final between Natsupoi and MIRAI, with Stardom's newest faction having been born out of the inner turmoil withing DDM.
The finals of Stardom's Cinderella Tournament are set to take place on the 29th of April, with the other semi final bout pitting Stars members and FWC teammates Hazuki & Koguma against one another. The show is also set to feature the reigning World of Stardom Champion Syuri defending her title against her former stablemate Himeka, in what promises to be an all-out war.