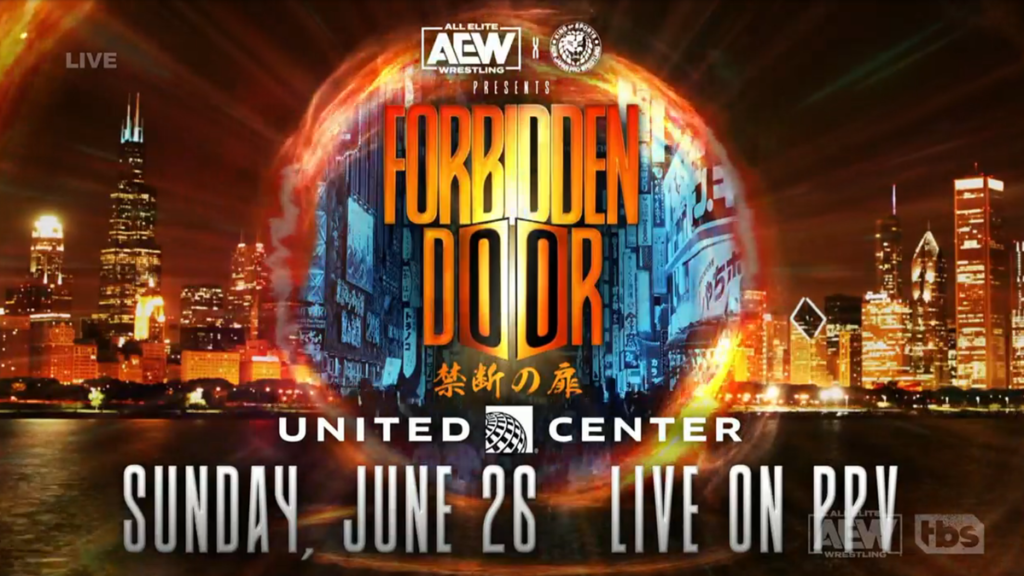 This past Wednesday's AEW Dynamite saw the announcement of "Forbidden Door", a joint supershow between AEW & New Japan Pro Wrestling.
Tony Khan introduced NJPW President Takami Ohbari, before Adam Cole cut the pair off, announcing the monumental event himself before introducing Jay White.
White noted during his promo that he "single-handedly sold out" NJPW's last joint show, with that being between NJPW & ROH in Madison Square Garden. The card for the NJPW/ROH card predominantly featured matches pitting stars against other stars from their home promotion, although Dave Meltzer of the Wrestling Observer Newsletter has recently revealed that the "Forbidden Door" event may be presented as more of an AEW VS NJPW card.
"Unlike the New Japan/ROH show in Madison Square Garden, where really each promotion did its own matches, most of the matches are expected to be AEW vs. NJPW, although that isn't locked in stone and there could be an AEW vs. AEW or NJPW vs. NJPW match, or tag team matches with wrestlers from both companies."

-WON
The two companies share an intertwined history, with All Elite Wrestling being born out of the success of one of New Japan's top stables, The Elite.
The Elite would depart NJPW in February of 2019, allowing them to solely focus on AEW. The Observer notes however, that many of AEW's top stars were originally meant to remain as part of NJPW until Dynamite's debut in October later that year, although this never came to fruition.
"While never talked about much, in 2018, when AEW was first being formulated, the idea was that television would start in October 2019 and the thought was that the top AEW stars would continue to appear on the monthly big shows for New Japan, as many in the company had done in the past."

-WON
"Forbidden Door" is set to take place on June 26th of this year, in Chicago's United Center. Little else is known regarding what AEW & NJPW have planned for the event up to now, but we look forward to learning more, with many hoping for potential dream matches between their favourite stars of each promotion.