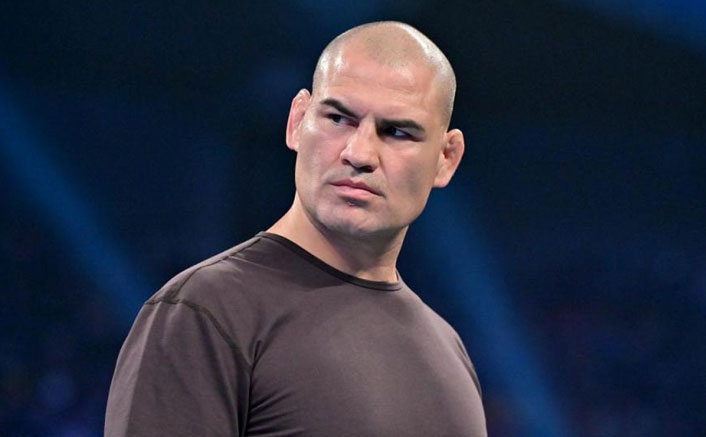 On Novermber 8th earlier this month, former two-time UFC Heavyweight Champion Cain Velasquez was granted $1 million bail and released the next day, after he was formally charged with one count of attempted first-degree murder, as well as several additional charges including one count of shooting at a motor vehicle, three counts of assault with a firearm, three counts of assault with a deadly weapon, one count of willfully discharging a firearm from a vehicle, and one count of carrying a loaded firearm with intent to commit a felony earlier in the year for the attempted murder of Harry Goularte.
Nolan King of MMAJunkie has now provided an update on Velasquez's arrangement, revealing that he and his attorney, Ed Sousa, have made a motion for the court to allow Velasquez to wrestle at AAA's December 3rd show in Arizona. According to King, the request was initially denied, although a formal decision is still yet to be made.
"Cain has travel restrictions in addition to other bail release rules he must abide by. Velasquez's legal team indicated that he would still he monitored by a G.P.S. and would pay fees so that police could accompany him on the trip. A district attorney who was present at the arraignment objected Velasquez's request and asked that the hearing be rescheduled for later this month when the lead prosecutor is available. Velasquez's attorney responded by saying it cannot wait that long because AAA has to promote the event. The request was redirected to a judge who is more familiar with the circumstances of Velasquez's case and that judge is expected to make a formal decision Tuesday."

-MMAJunkie
Velasquez last competed for AAA in December of last year at Triplemania Regia, where he teamed with Pagano & Psycho Clown to defeat the team of LA Park, Rey Escorpion, & Taurus.
As always, we'll aim to provide any updates on Velasquez potentially returning to the ring as soon as we hear more.