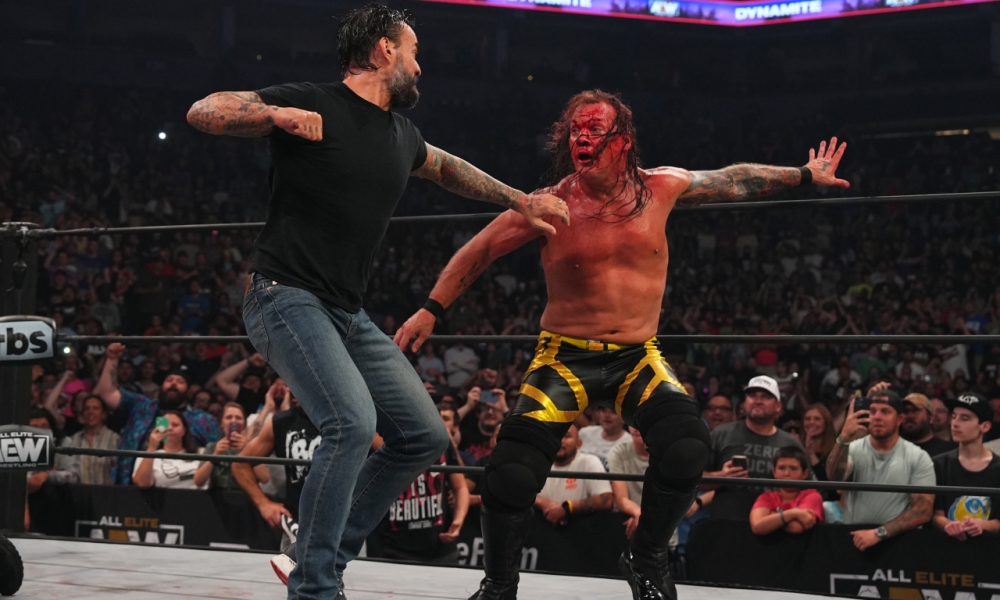 CM Punk has been absent from AEW since capturing the AEW World Championship at the All Out PPV last year, due a combination of both an injury he sustained during his bout with Jon Moxley and the suspension he received following the infamous 'Brawl Out' incident. Since the suspension, various reports have shed light on how certain members of the AEW locker room view the former World Champion, with Chris Jericho seemingly often of Punk's biggest detractors backstage.
Jericho recently appeared on The Mark Madden Show, during which he was asked to comment on a potential CM Punk return. The JAS leader that stated whilst the two aren't on the best of terms, he's coexisted with many stars he's had hear with in the past, although he also noted that he believes the company will be fine either way.
"I'm not (on Punk's Christmas card list) but I wasn't on Scott Hall's Christmas card list, or I wasn't on Eric Bischoff's Christmas card list, you don't have to be best friends to co-exist. To me, that's not really my wheelhouse, I'm not in charge of that. I'm sure there will be some answers to that pretty quickly, I would assume, either way. But to us, AEW is going to thrive and survive with or without him."

-Chris Jericho
As noted by Dave Meltzer of the Wrestling Observer Newsletter, Punk had agreed on a reconciliation plan with AEW in order to make amends ahead of a potential return, however following his recent Instagram story that was then promptly deleted, its unclear where the situation now stands.
As always, we'll aim to provide any further updates on the reported heat between CM Punk and Chris Jericho, as well as any updates on the potential for CM Punk to return to AEW as soon as we hear more.