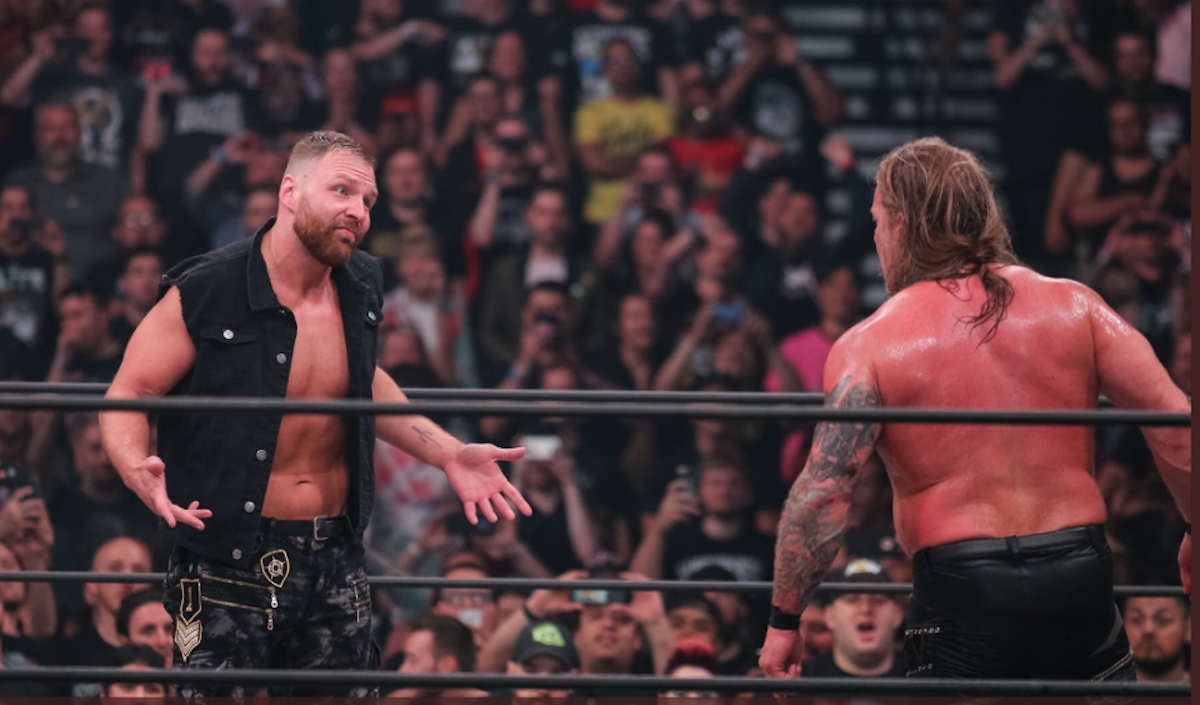 Since his arrival in AEW on May 25th, 2019, Jon Moxley (FKA Dean Ambrose in WWE) has been a pillar of the company's main event scene, having held the AEW World Championship twice whilst having classic matches with the likes of CM Punk, Bryan Danielson, and Konosuke Takeshita to name just a few. One of Moxley's greatest rivals during his AEW career thus far has undoubtably been Chris Jericho, another former WWE Champion that has been with company since its inception.
During a recent episode of his Talk Is Jericho Podcast, the leader of the Jericho Appreciation Society discussed the formation and rise of AEW, as well as claiming that Moxley is "better and bigger" than he ever was whilst performing as Dean Ambrose in during his WWE stint.
"When the idea came for AEW, and you've heard it a million times. 'Oh, there's a new wrestling company. This guy's got some money.' Whatever. Same thing over and over again. It took me a while to really believe what Tony was talking about because what you need to start a company is you need money and a lot of it, which the Khan family has. You need a great television deal, which we didn't have at the time, but we finally got it with TNT and TBS. You need a collection of guys who aren't retreads or haven't lived up to their full potential, and we had that with The Elite right out of the gate, and then bringing in Moxley right out of the bat for the first show that we had. That's a guy who was not even close to living up to his full potential. You can see that now. Moxley now is so much better and bigger than he ever was as Dean Ambrose. So we had all three of those things, and also a passion and a desire, and there was a point to prove."

-Chris Jericho
Jericho continued, detailing the early conversations regarding AEW's TV deal. The former AEW World Champion noted that streaming services such as Showtime and Amazon Prime were discussed before TNT made their interest known, with Jericho believing that it was the involvement of himself and legendary wrestling commentator Jim Ross that led to the network's interest in the product.
"At the time [launch of AEW], there was no television deal. I remember at some point we were talking about maybe going on Showtime. At some point, we were thinking maybe streaming it on, I don't know, Amazon Prime or something along those lines, and that's not good enough. You can't put it on Showtime or whatever. Then [TNT] got interested I think because Chris Jericho was involved and Jim Ross. I think those two names were the two names that got us the TV deal along with Tony's passion and his commitment and all the other factors I told you."

-Chris Jericho
Jericho currently finds himself once again involved in the AEW World Championship picture, along with the afformentioned Jon Moxley, as the pair are both vying to once again be crowned AEW World Champion as a part of the Grand Slam Tournament of Champions. Tonight's edition of Dynamite will see the finalists of said tournament revealed, with Moxley is set to take on former TNT Champion Sammy Guevara, whilst Jericho is set to go head-to-head with Moxley's Blackpool Combat Club stablemate Bryan Danielson.
H/T to WrestlingNews.co for the transcription.