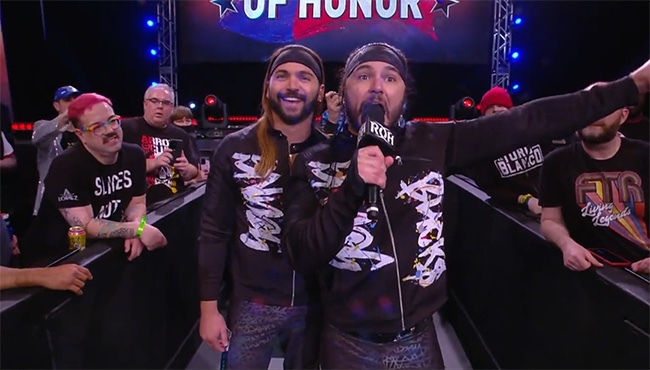 More has emerged regarding the rumours surrounding The Young Bucks and WWE.
Matt and Nick Jackson were among those suspended following the mayhem that went down following AEW All Out. It's caused a ripple through the locker room and the long term status of some stars, such as CM Punk, Young Bucks & Kenny Omega is still unknown.
We don't know how long the suspensions are for or even if all the suspended stars will return. That's because rumours started to swirl about The Young Bucks 'sending feelers' to WWE about the company's potential interest in signing the Bucks once their contracts were up. Their deals are reportedly due to expire in 2024 and it's not secret that there is unrest at AEW following CM Punk's post-show comments. Though, Dave Meltzer on Wrestling Observer Radio said that a WWE talent which the Bucks spoke to did not hear about them talking to WWE management.
"The person who they talked to – and they did talk to somebody, and probably have talked to this person many times – but the person in question has also said that there was no mention of them asking to talk to management, or anything of the sort. That was not even in the discussion."

– Dave Meltzer
Many fans have fantasy booked what it would be like to have The Young Bucks in WWE, though, we never thought it was possible. While the report of them sending feelers is still a rumour and nothing is confirmed, AEW's future is very up in the air with Omega, The Bucks and Punk still missing from the company.
H/T WrestleTalk