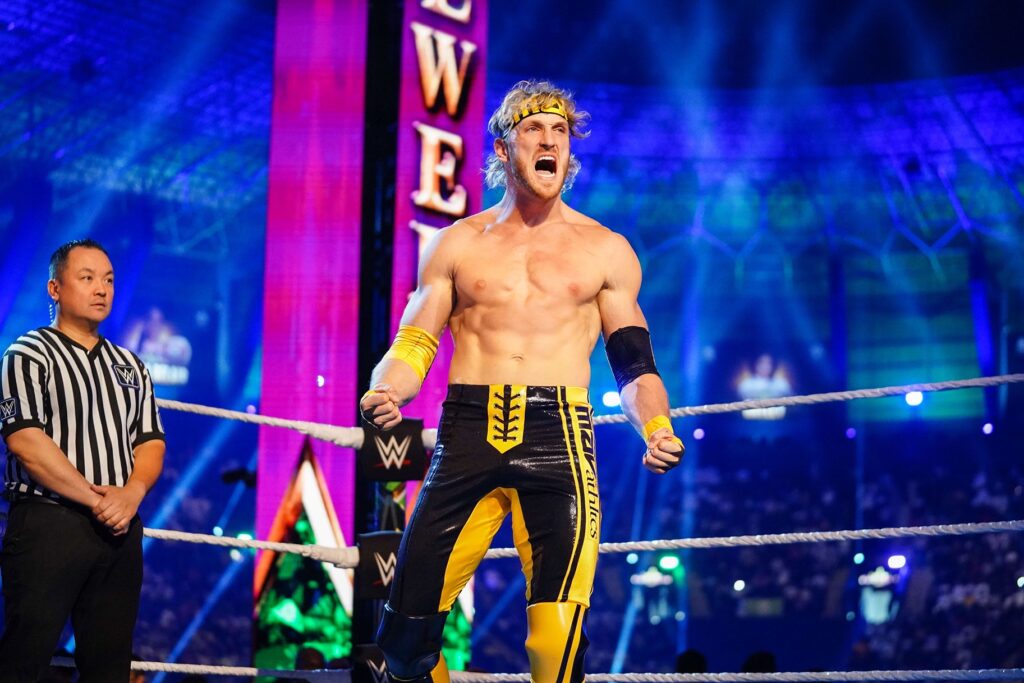 Chris Jericho recently took time to applaud Logan Paul for his work with WWE.
After bursting onto the WWE scene earlier this year, Logan Paul has astounded fans and other wrestlers alike with his surprising in ring work in his now three WWE matches, most recently competing in a losing effort with the Undisputed Titles on the line against Roman Reigns in Saudi Arabia at WWE's Crown Jewel.
Chris Jericho spoke recently with Howie Mandel on Howie Mandel Does Stuff about Logan Paul's meteoric rise to the top within WWE, speaking frankly by making a point about how good it is for business.
"I think it's great. I think it's awesome. Anytime you can get somebody from the outside world coming into wrestling and put a spotlight on it, it's great. Logan Paul is good for the business because it gets more eyeballs onto the show for people who might not watch wrestling or boxing. It's smart."

Chris Jericho
Chris Jericho would also give his two cents in regards to fans who may be displeased with Logan Paul's presentation.
"If [other wrestlers] aren't happy with it, they don't understand business. The most important thing is selling tickets. That's the most important thing. I don't care if it's Logan Paul, Howie Mandel, or the return of Steve Austin or whatever it may be. It's stuntcasting. If it works, it's fine with me. There are always going to be people who are going to be angry that Logan Paul is in wrestling but if it works, you can't worry about the people who are getting angry because they probably don't understand. They're probably younger guys. For me, I understand what it's like to travel between worlds and the animosity you get from that from some people who will never get it. That's fine, you just deal with that. You can't worry about people that don't like you. All I worry about is people that do like me and making new fans."

Chris Jericho
Logan Paul however did not emerge from Crown Jewel unscathed, suffering numerous injuries in his match for the Undisputed Titles against Roman Reigns.
H/T to Fightful for the transcription