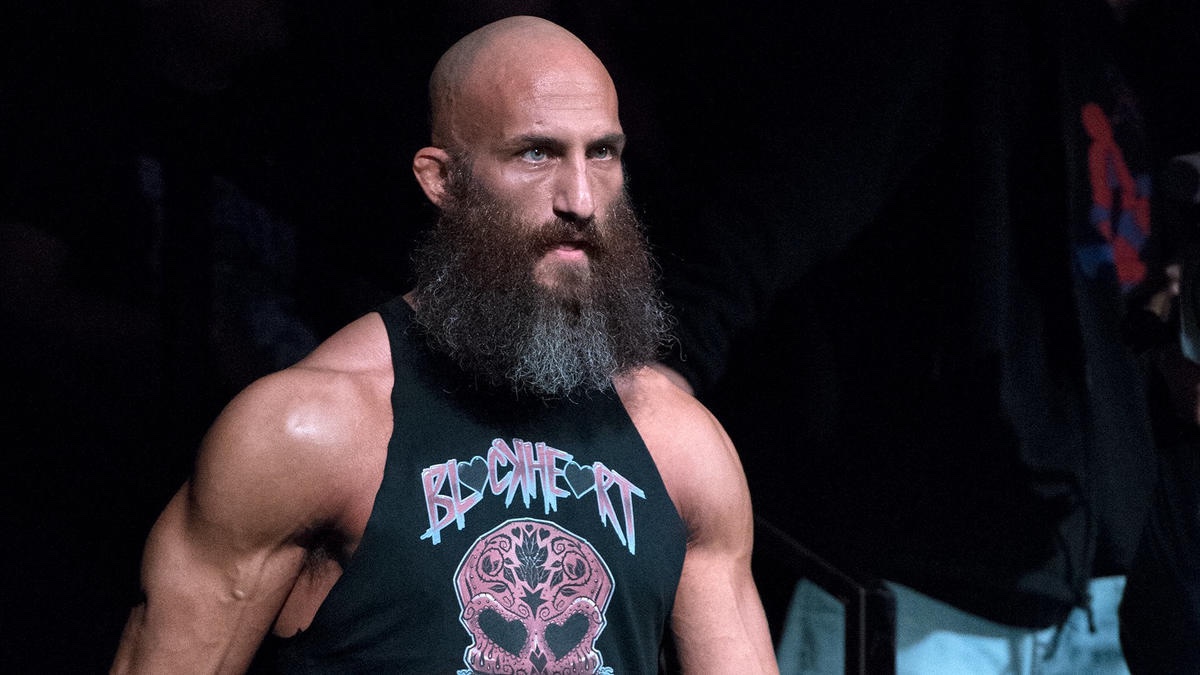 Ciampa is already hot out of the blocks under WWE's new creative direction.
Ciampa first competed this past Monday in a triple threat match vs Chad Gable and Dolph Ziggler which he would end up winning and summarily earning the chance to face AJ Styles later in the night. Ciampa would also defeat AJ Styles, officially earning a title shot at Bobby Lashley's US Championship on the August 8th episode of Monday Night Raw.
Ciampa finally received his main roster callup following WrestleMania 38 after an incredible run within NXT where he obtained the NXT Championship twice.
As a recent guest on the Smash The Mat Podcast Ciampa was asked to best describe himself to fans who might not be aware of what he brings to the ring.
"I'm the greatest sports entertainer of all time. I started saying it when I was wrestling Johnny Gargano, who to me, is one of, if not the best in-ring wrestler there is. I started to compare us, as you would any feud or foe that you have. What do I have that he doesn't? Well, I talk. I walk, I look the way I look. As well as the way I perform in the ring. Overall, when you think of 'what does the prolific professional wrestler of today look like?' It's me. Maybe, minus four inches. Nothing I can do about that, though. You control what you can control. When I say I'm the greatest sports entertainer of all time, it's because I am. I have a really good in-ring IQ. I know how to tell a story and make everything count. My strikes are second to none. My intensity and focus, second to none. My work ethic, second to none. People are going to start to see that over the next few months. The more opportunities I get, the more times I get up to bat, the more home runs I hit, the more fans are going to understand what they're dealing with."

Ciampa
Ciampa has US Champion Bobby Lashley in his sights as the two will face off this Monday, August 8th on Monday Night Raw.
H/T to Fightful for the transcription