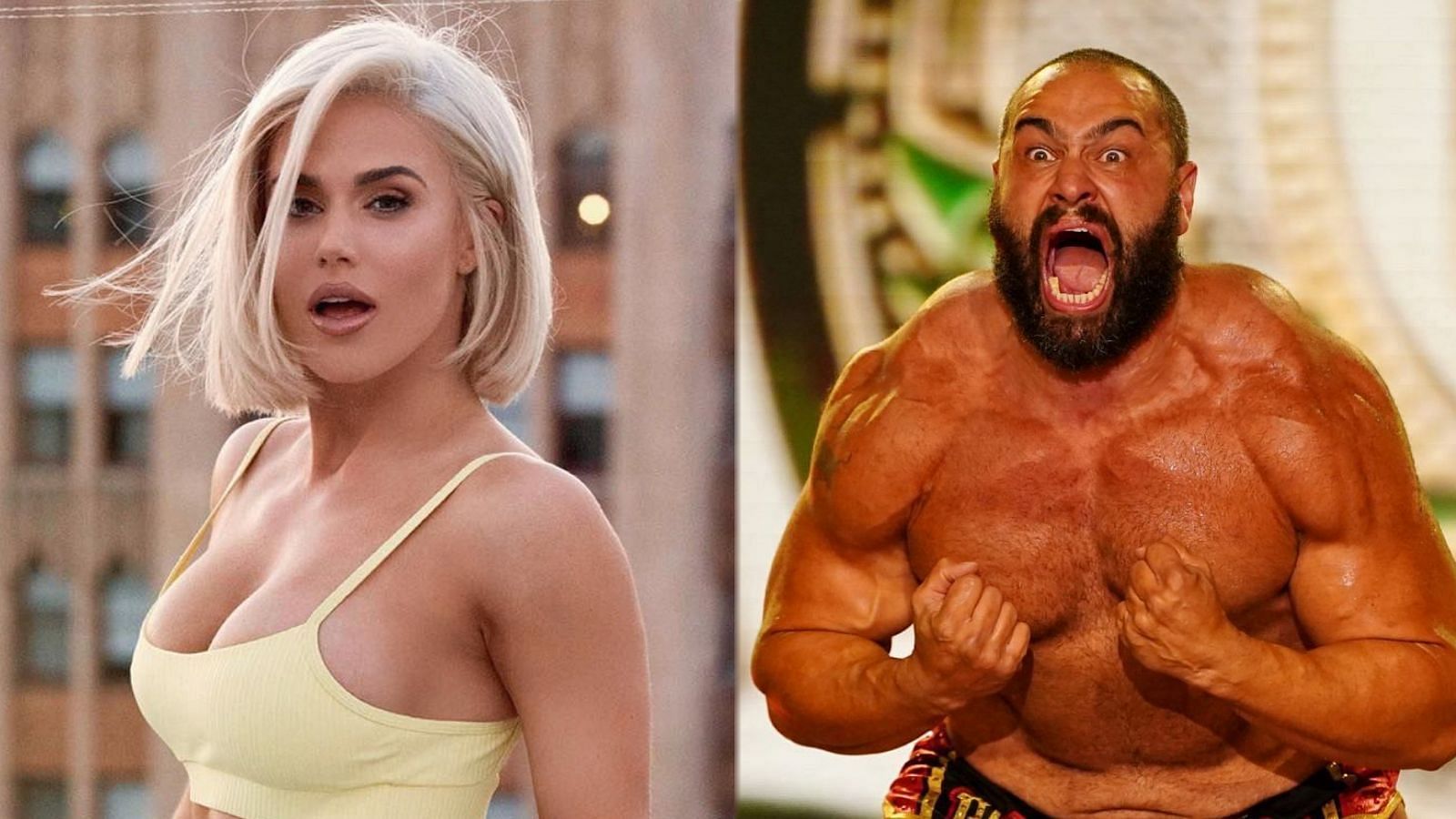 CJ Perry (FKA Lana in WWE) has been absent from in-ring action since her WWE release on June 2nd, 2021, however her husband Miro has remained active since joining AEW in September of 2020, where he is a former TNT Champion.
Appearing on Busted Open Radio this past Tuesday, Perry was asked to comment on how the former Rusev is enjoying his time in All Elite Wrestling thus far, revealing that he's unlikely to be satisfied until he's crowned AEW World Champion.
"I mean, he wants to be champion so he's not going to be happy until he's champion  I'm just going to leave it at that."

-CJ Perry
Despite formerly holding championship gold in AEW, Rusev has often appeared sporadically across Dynamite and Rampge, likely due to the stacked roster that Tony Khan has on his hands.
Perry touched upon these infrequent appearances, claiming that she believes Tony Khan's favouritism has played into his usage of Miro thus far, as well as highlighting her husbands relationship with Vince McMahon during his time in WWE.
"I have a lot of opinions about this. Tony Khan has a vision. At the end of the day, if it's 100% real, I think there's this illusion at AEW that the talent book the show. That was definitely the conversation, 'Oh you go there, you're going to basically become whatever you're made of' but at the end of the day, he's booking the show. It's really no different than WWE, it's just a different director and a different person's point of view. It's like comparing NBC to HBO but at the end of the day, you still have the exec who is going to make that final call and that's what it is. Tony Khan has his favorites and he's going to push the favorites just like Vince [McMahon] would push his favorites, just like Hunter is going to push his people. It's show business, it's nothing personal, it just is what it is. I think my husband is incredible. I feel Vince really valued him in that way and saw that. They hit heads a lot of times towards the end on creative differences. Vince really wanted him as a villain and Miro wanted to explore this new world."

-CJ Perry
Time will tell as to what the future holds for The Redeemer in AEW. Since arriving in the company, he's proven he's more than capable of occupying a place in the main event scene, and thus we hope he receives the opportunity to shine on the biggest stage in the near future.