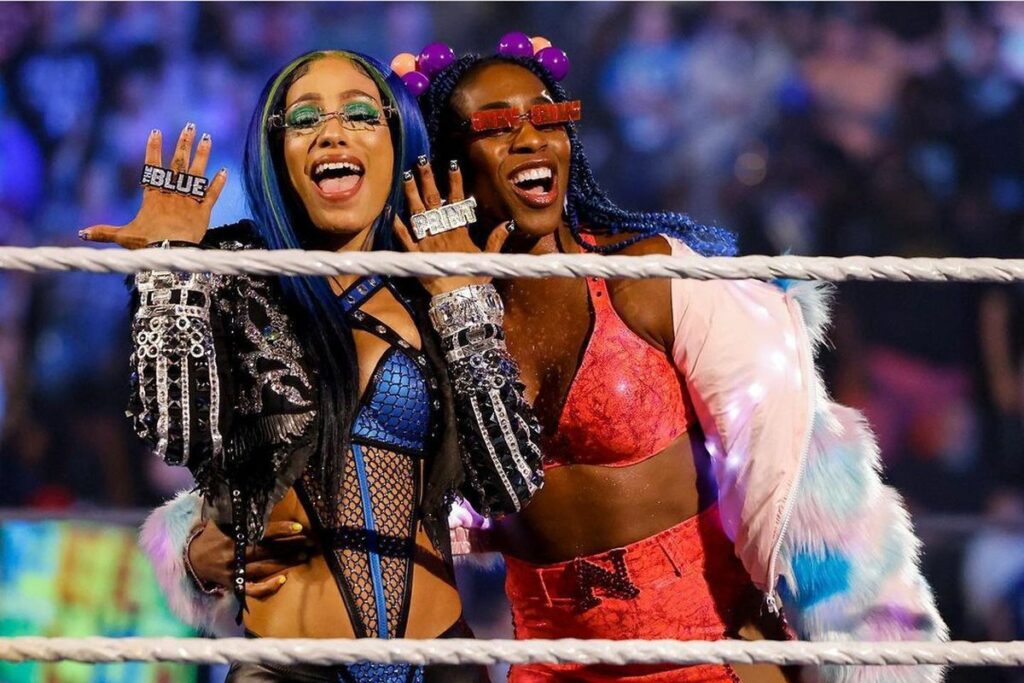 WWE Women's Tag Team Champions Sasha Banks & Naomi walked out of Raw last Monday, and have since been "indefinitely suspended" by the company.
Speculation has been rife in the week since regarding the details of this situation, Fightful Select now providing an update regarding the timing of the pair's walkout.
"To clarify a rumor that emerged today, it was reiterated to us by numerous talent and staff that Sasha Banks and Naomi left during WWE Raw, at the start of the show. Many people we spoke to theorized that once the show started, they wouldn't discuss the issue further with Vince McMahon because he'd be busy. As of 7:15 PM EST, the originally planned six-way match was still listed internally, but with no producer or ref listed. Becky Lynch backstage segments were listed, but none for any of the other participants were at that point."

-Fightful
Many have also pointed out of the last few days that the pair's merchandise is now absent from WWE's online stores, with many considering this to be a sign of the pair's impending release. Fightful Select however have provided a rumour killer in this recent report, with WWE denying that the duo have been released.
"In regards to Shop, we're told this was a part of the "indefinite suspension," and WWE reiterated to us it does not indicate a release of any sort."

-Fightful
Fightful also touched upon the rumour that Sasha Banks was unhappy with the return of Ronda Rousey, with the report stating that WWE began angling for the return of the former UFC star last November.
With Monday Night Raw almost upon us, marking a week since these dramatic events unfolded, Fightful Select are reporting that there doesn't appear to be an end in sight regarding this developing story, with neither woman scheduled for tonight's show.
According to Fightful, Naomi's husband Jimmy Uso is not expected to be affected by the situation, with this being evidenced by him and his brother Jey capturing the Raw Tag Team Championships this past Friday, becoming champions across both brands. Fightful closed by noting that they haven't heard of any particular stance that Jimmy has taken, and thus he is likely to remain unaffected unless action is taken.
As always this is a developing situation, and any updates will be provided as soon as we hear more.