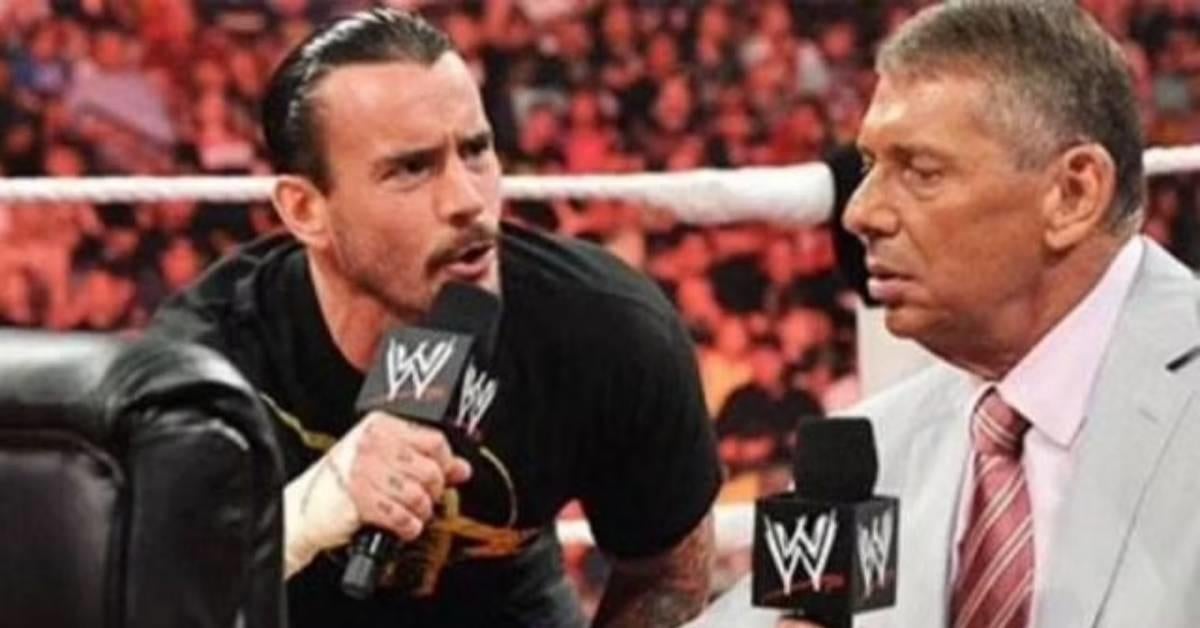 On July 22nd, long-time WWE Chairman & CEO Vince McMahon officially announced his retirement from all of his active responsibilities within the company, with Stephanie McMahon and Nick Khan being named co-CEOs, and Triple H returning to the company as Head of Talent Relations and Head of Creative.
Immediately following the news of McMahon's retirement, news broke indicating that Brock Lesnar had walked out ahead of that night's Smackdown, although he would eventually return to the building, as he eventually showed up to attack Theory.
AEW star CM Punk weighed in on the corporate changes in WWE whilst speaking to the Absolute Geek Podcast at San Diego Comic Con, where he made it clear that he can't forsee Vince McMahon stepping away entirely, and cites the differences in the way Sasha Banks & Naomi's walkouts were handled in comparison to Brock as an example of the company not changing at all.
"You think because he tweeted that 'I'm retired' that he's not going to be hands-on? I don't think the structure there, the….what's the word I'm looking for…I don't think the culture there changes at all. It is what it is. I'll put it to you like this. Oh boy, people are going to be real fucking mad about this, but fuck it. Mercedes [Sasha Banks] and Trinity [Naomi] leave, they announce on SmackDown that, 'gosh darn, we are so disappointed in them, they really let our fans down.' Brock splits. Comes back, obviously, I think he worked the show. Where is Michael Cole saying, 'Brock Lesnar really let these fans down.' I walked out. They went on TV and called me a quitter. What's changed? What's the difference? You're going to attack these two poor women who had enough and walked. They have bigger balls than everybody there. What's changed? There's nothing much that has changed. There's people that talk about it and people who do it. The people who lick the boots and have the audacity to say that about those two women. Fucking cowards and bootlickers. This shit is ridiculous. Why didn't they do it to Brock? They did it for me. It's none of my business."

-CM Punk
Whilst WWE abstained from a similar type of public condemnation for Lesnar, there was a brief reference of his walkout on that episode of Smackdown, as upon appearing Michael Cole and Pat McAfee hinted at the reports by saying, "I thought…Nashville thought."
Ultimately, time will tell as to whether WWE begin to approach situations such as these differently under new ownership and control.
H/T to Fightful for the transcription.