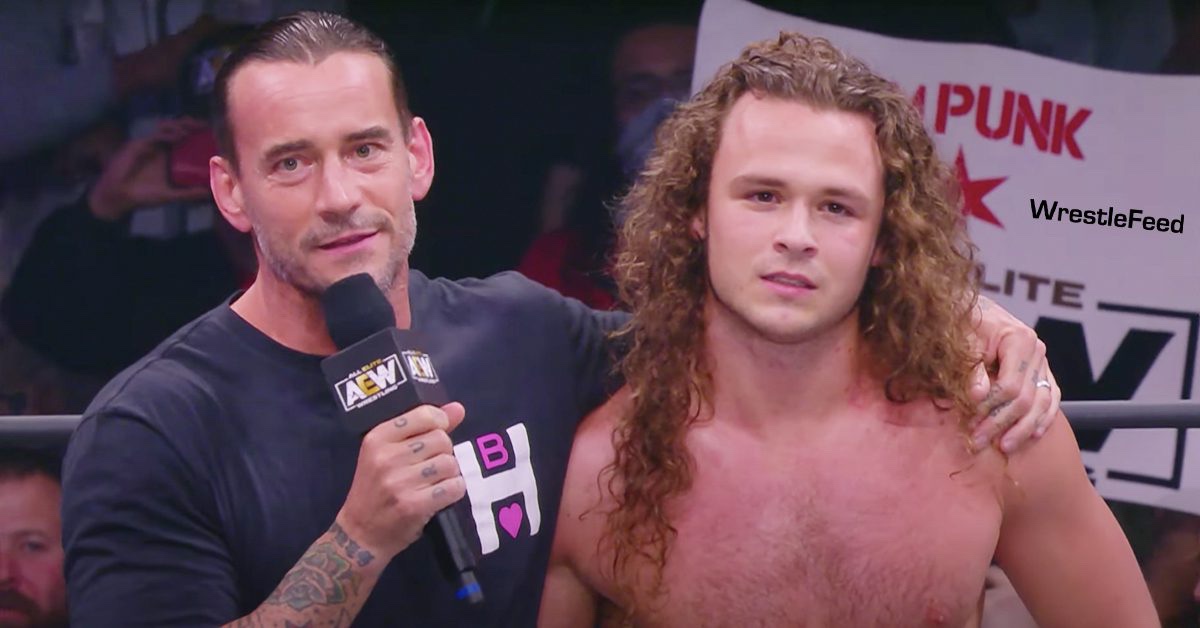 CM Punk reportedly took exception to an idea being pushed for by Jack Perry.
Since he returned to the company as part of the introduction of AEW Collision, CM Punk's Dynamic with the rest of the locker room has been a common point of discourse. However, a new report from Fightful Select indicates that the Chicago-born star was asked to intervene in order to prevent Jack Perry from going through with a dangerous spot when filming an angle in Canada during the first few instalments of the Saturday night show.
"Towards the start of Punk's AEW Collision run, during the Canada tapings, Jungle Boy Jack Perry was brought to Collision to film a segment, and the two had words about the plans that Perry was supposedly pushing."

-Fightful Select
The report went on to explain that the controversy arose from Jack Perry heavily pushing for the use of real glass in his segment, with Punk taking this as the 26-year-old attempting to not have to come into work the following week, either due to the seriousness of the angle or the fact that he'd have completed a pre-tape which would've aired on a future date.
"According to those on the side of Punk, Perry wanted to use real glass for a backstage segment. Punk was of the belief that he did this so he didn't need to come to work the next week, which he sees as a big problem in the company."

-Fightful Select
Punk's camp indicated to Fightful that Perry's continual push for the use of real glass was going against advice from doctors, production and Tony Schiavone due to the safety concerns over the spot, to the point at which guidelines were put in place requiring talent to seek clearance for the use of certain objects.
It's believed that Punk was asked to calmly step in and discuss the proposition with Perry himself, where he claimed that they don't do that kind of thing on Saturdays and, should he take exception to this, he should stick to Wednesday nights. The word that spread around the locker room described the situation as an argument, though, it's worth noting that Jack Perry didn't offer his side of things when reached out to.
As always, we'll aim to provide any further updates on CM Punk's face-to-face with Jack Perry as we hear more.