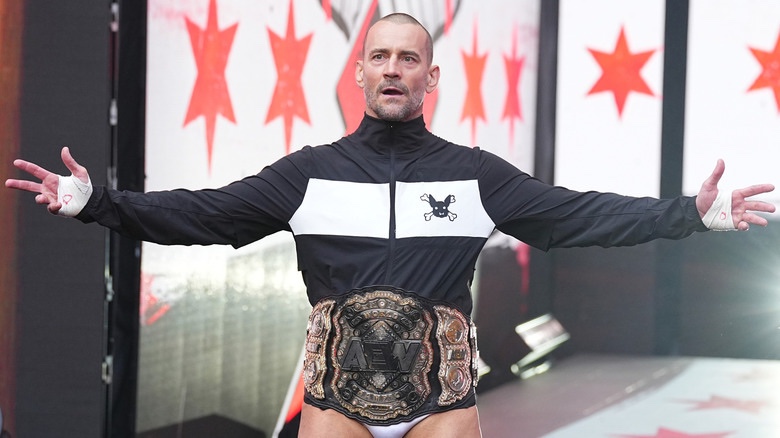 CM Punk's AEW contract has been terminated.
CM Punk's time in All Elite Wrestling has been controversial to say the least. Of course, almost exactly one year ago, an infamous physical altercation between he and The Elite, which led to the suspension of all involved took, place at All Out, creating doubt over when or if the Punk would return to the company. As it happened, the 44-year-old re-emerged in AEW over nine months later, but, at All In London this past Sunday, the Chicago-born star was involved in another backstage incident with Jack Perry.
Many wondered how Tony Khan would respond to the clash between Punk and Perry, particularly with All Out taking place in Chicago just a week after the company's UK-debut. However, per a statement released by the company on September 2, it has been revealed that CM Punk's AEW contract has been terminated as a result of the investigation into the most recent backstage altercation.
This will come as disappointing news to many of AEW's viewers who are fans of CM Punk, though, as mentioned in the statement, the decision was made as it is believed to serve the best interests of the company as a whole.
What's next for the former two-time AEW champion remains unclear, with some wondering whether this could potentially spell the end of his professional wrestling career as a whole.
As always, we'll aim to provide any further updates on CM Punk and his future following his AEW release as we hear more.