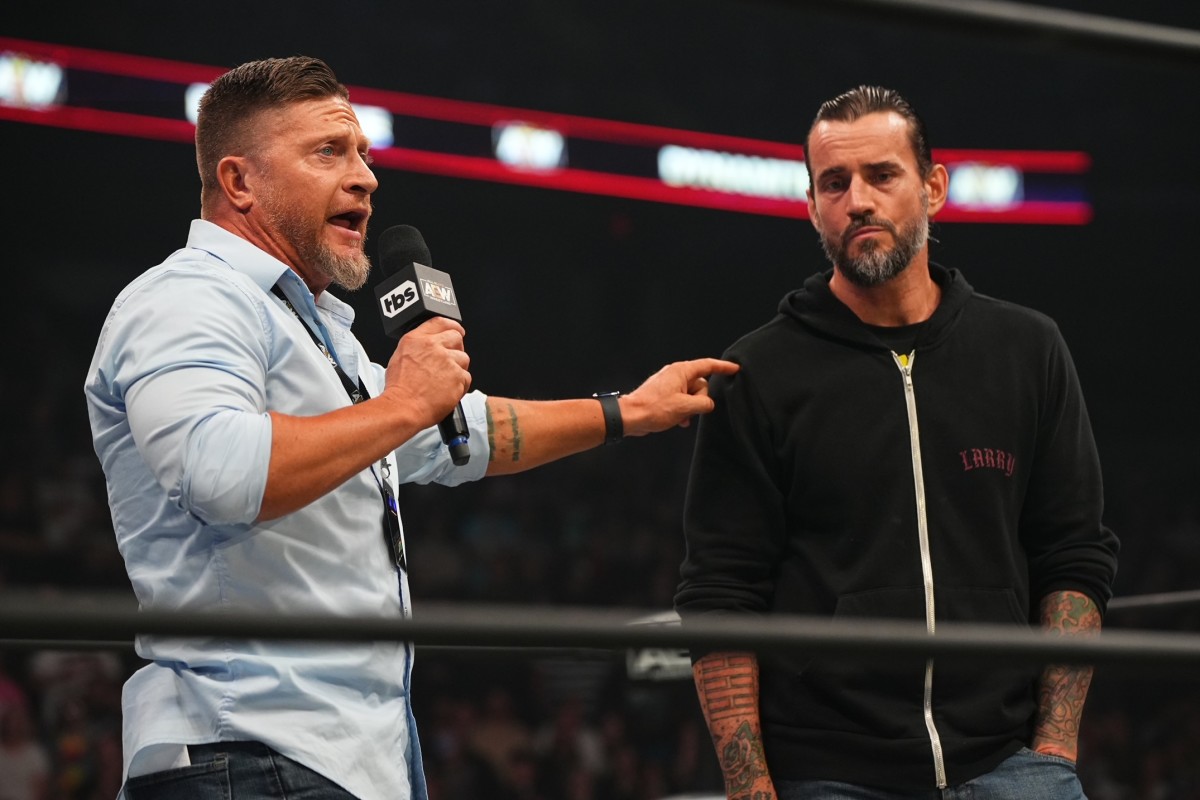 There's been an update on CM Punk's absence from the AEW Collision announcement, as well as Ace Steel returning to the company.
Earlier today, All Elite Wrestling and Warner Bros. Discovery officially announced the creation of AEW Collision, a new weekly 2-hour wrestling show set to be aired at 8pm EST on TNT every Saturday, with the debut episode starting on June 17th. In the build-up to the announcement, multiple reports had stated that CM Punk would be a pivotal part of Collision, and thus it came as a surprise to some fans that the former AEW World Champion was absent from the press release.
PWInsiderElite.com have now provided an insight into why Punk was a part of the official announcement, first noting that the Chicago native and the company are currently at odds over the return of Ace Steel. Following that up, the report notes that whilst Steel was originally planned to work alongside a returning CM Punk behind the scenes, a decision has now been made that Steel won't be present at the Collision tapings in person.
"The belief among those we've spoken with is that Steel was expected return in conjunction with Punk next month, working behind the scenes. However, the story making the way around AEW backstage today at Dynamite is that a decision was made that Steel would not be working backstage at the actual Collision tapings."

-PWInsiderElite.com
Due to this disagreement between Punk and AEW, the decision was made to pull the 44-year-old from all promotional material released for the AEW Collision series. The report also states that one person believed MJF replaced Punk in the promotional graphic for the show, however PWInsider have been unable to confirm that this is the case with multiple sources.
Interestingly, PWInsider also revealed that IMPACT Wrestling sources noted today that they held an interest in bringing Ace Steel into the company for a tryout, and that when Steel passed on the opportunity, their assessment was that he was either AEW or WWE-bound, and thus the timing of this situation makes sense.
Regarding the statement made earlier today by Warner Bros. Discovery to ComicBook stating that Punk is "not affiliated" with AEW Collision, PWInsider reported that, as of writing, that appears to be the case, although this may still change with official debut of the new series still a month away.
As always, we'll aim to provide any further updates on Ace Steel reportedly returning to AEW, as well as any developments on CM Punk's status with the company following the announcement of AEW Collision as soon as we hear more.