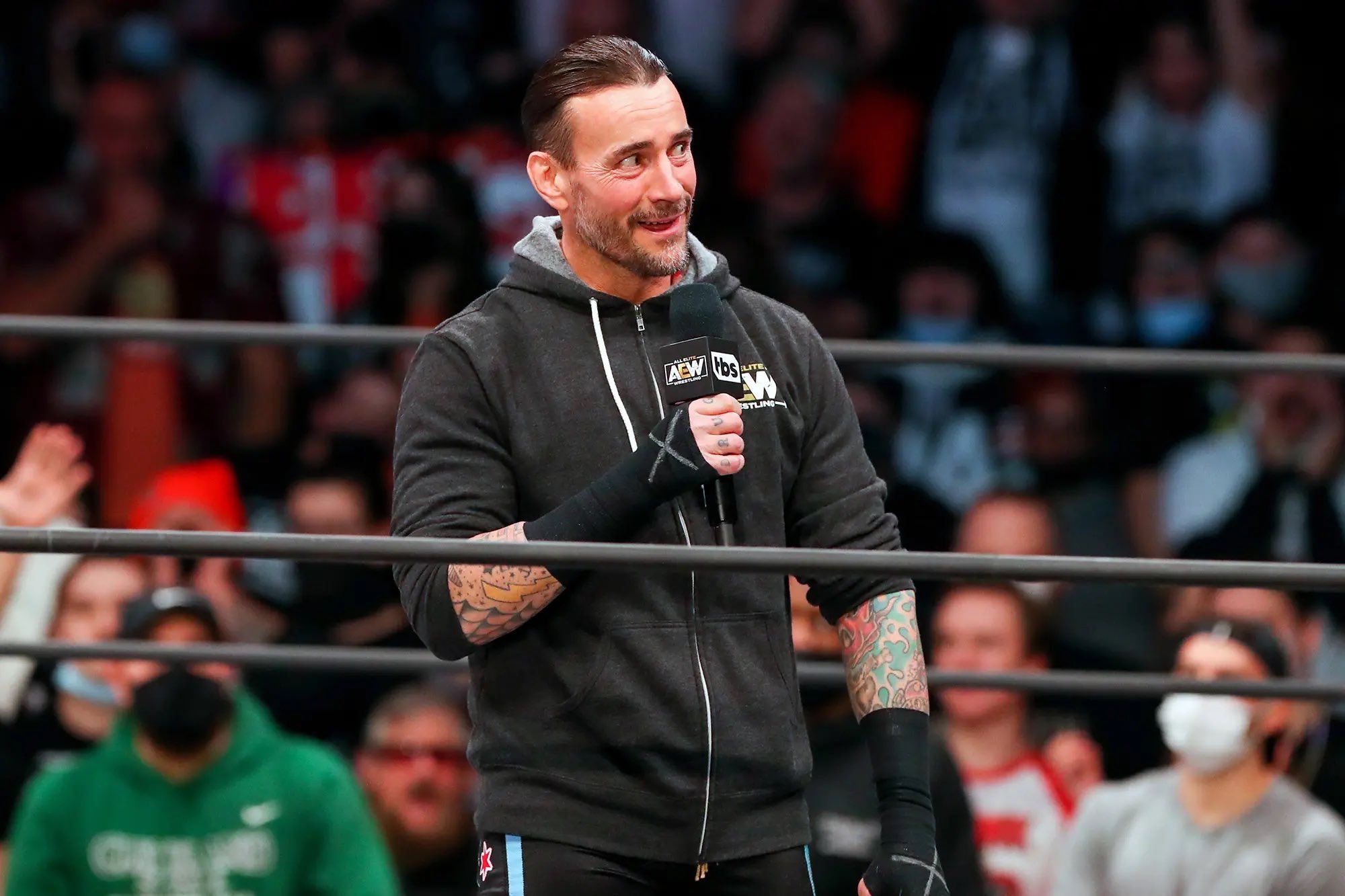 It has recently became known that CM Punk and All Elite Wrestling had experienced yet another bump in the road to Punk's comeback.
CM was previously listed in the press release and promotional materials for the announcement of AEW Collision Yesterday which were officially annouced at the Warner Bros. Discover Upfronts in New York, but he was removed from those materials earlier this week.
On the premiere of Collision on June 17, which is apparently scheduled to take place at the United Centre in Chicago, Punk was expected to make his AEW comeback.
It has since been revealed that CM Punk and AEW were at odds over Ace Steel's probable comeback which was reportedly in the plans, however Ace Steel could not physically be at tapings and would have had to work remotely.
Dave Meltzer on the most recent Wrestling Observer Radio confirmed that he had heard of the issue between AEW & CM Punk regarding Ace Steel, but Warner Bros Discover was hopeful of the two sides being able to reconcile
"There were people who thought this was the ultimate blow-up and Punk screwed Tony on Tony's big announcement and Tony's big day to WBD. From the WBD side, because nobody from the AEW side has talked about this at all nor confirmed any of this, from the WBD side they have said their belief is there will be an attempt to work it out. They're hopeful that they work it out and it's not a dead deal"

– Dave Meltzer
It does not seem at this point that the issue is something that is going to jeopardise CM Punk's comeback too much, but it definitely has been another bump in the road it seems.
If you use any of the quotes above, please credit the original source with a h/t and link back to WrestlePurists.com for the transcription.