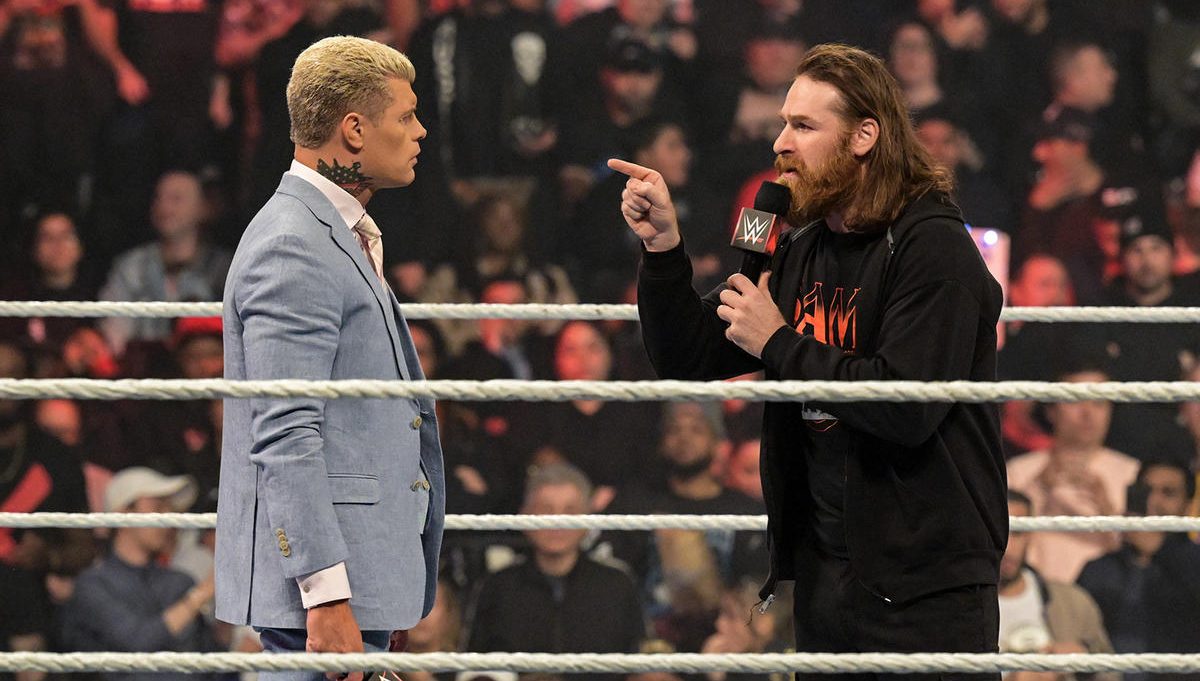 Sami Zayn has reflected on Cody Rhodes' return and how it influenced his own story.
On April 2nd, in the main event of WrestleMania 39, Roman Reigns shockingly defeated Royal Rumble winner Cody Rhodes to retain the Undisputed WWE Universal Championship, despite many fans expecting the 'American Nightmare' to finish his story.
Sami Zayn was another name many members of the WWE Universe were rooting for as the man to dethrone Roman Reigns, with his storyline with The Bloodline beginning long before Rhodes made his return in early 2023.
Speaking recently to Mark Andrews on My Love Letter to Wrestling, Zayn had the chance to reflect on what Rhodes return from injury meant for his own story, highlighting that whilst he believes Rhodes winning would have been great, the story is far from finished just yet.
"There were two parts to it. One, Cody genuinely did have a lot of respect and equity with the audience, especially coming back from that injury, and they just like him. So, it wasn't the same thing as Batista returning, who they hadn't seen in years at that point, and they viewed him as a part-timer. You touched on something, which was the trust. At that point, the audience had learned to trust wherever the story was going. Even if they were skeptical and even if there were people who were like, 'Nah, I really want to see Sami and Roman or they should go this direction.' Over the eight months or whatever it was prior to that point, they learned to…even if it wasn't what they wanted exactly, we earned enough trust for them to go, 'Well, okay, let's see where it goes.' I do think, strictly from a story perspective, it would have been great to see Cody put a bow on it, but it's still building. That's the thing that people, it's so hard to understand about WWE. We build to these things that appear to be these culminations, but there is always a TV show next week. We look at these things through the lens of TV shows and season finales. Even me, 'Yeah, of course, Cody has to win,' but you have to hold on to that trust. I'm a fan, I'm invested, and I trust they'll pay this off properly at the right time and let's see where it goes,"

-Sami Zayn
Whilst Cody Rhodes is currently embroiled in a feud with Brock Lesnar, Zayn once again finds himself in the crosshairs of The Bloodline, with he and Kevin Owens set to defend the Undisputed WWE Tag Team Championships against Roman Reigns and Solo Sikoa at Night of Champions.
Elsewhere at Night of Champions, Seth Rollins is set to take on AJ Styles to crown the inaugural WWE World Heavyweight Champion, with the title set to serve as Monday Night Raw's top prize whilst Reigns rules the roost on Smackdown.
H/T to Fightful for the transcription.