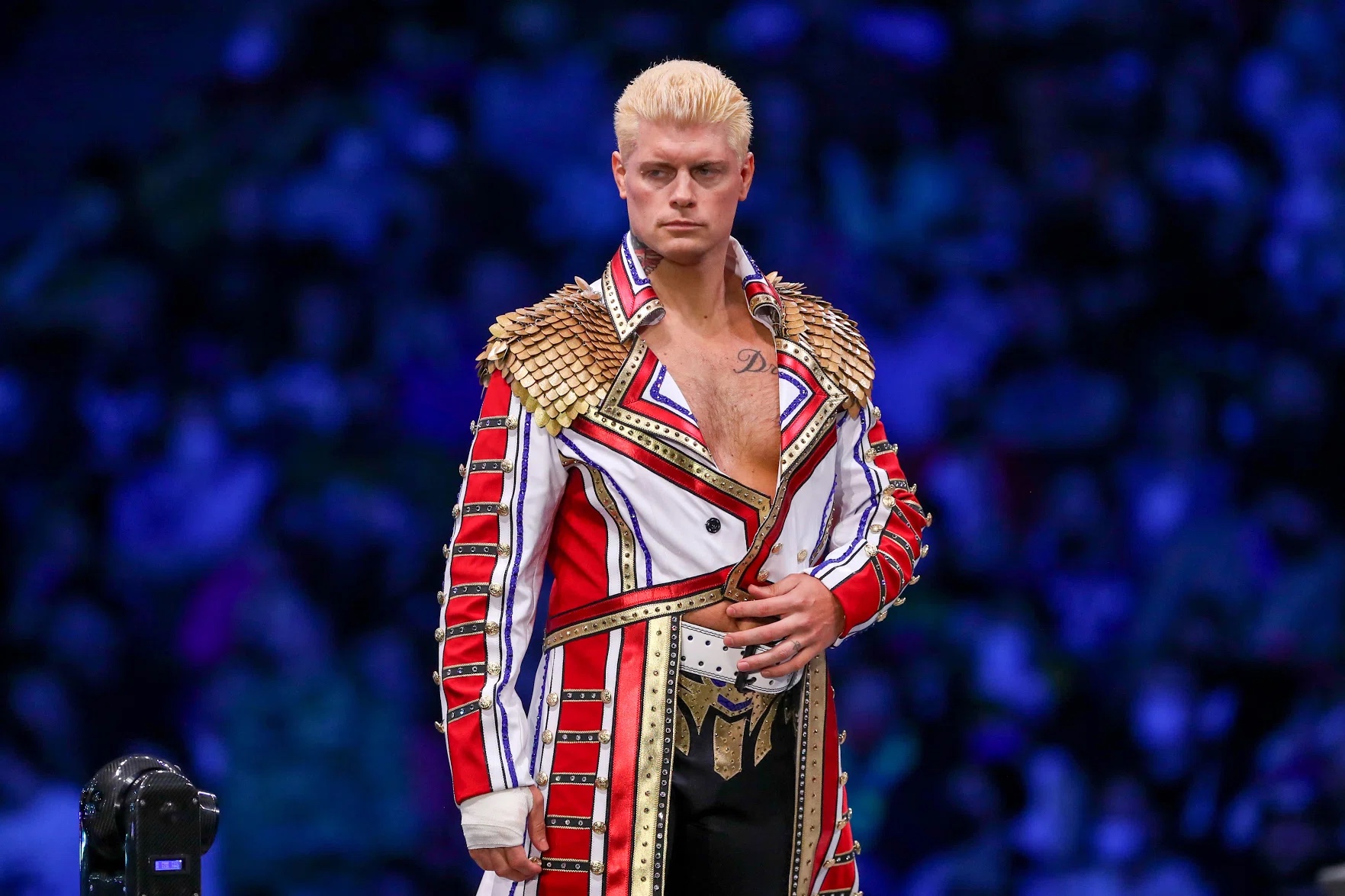 Since the dawn of the 'Pandemic Era,' WWE releasing talent from their contracts has unfortunately become commonplace. These have ranged from PC trainers, talent that have yet to make their TV debut, and even stars that had held world championships only months prior. Fortunately for the talents that have been released in recent years, the current landscape of pro-wrestling means that now is possibly the best time to be a free agent. AEW's meteoric rise since its inception in January of 2019 has provided countless released WWE talents with the chance to prove their worth on TV, expressing their creativity that perhaps was restricted during their time in Orlando. There is also an abundance of thriving independent promotions, such as Game Changer Wrestling, as well as opportunities outside of the United States with the likes of NJPW, that many released talents choose to explore, and an increase in cooperation between promotions has allowed these wrestlers to appear in multiple places at once.
This didn't always appear to be the case however, as until recently, many wrestlers considered their time in the industry to be over following their WWE release. Whilst there are certainly a few exceptions before this, I believe that Cody Rhodes' post-WWE career laid the foundations for others to follow in his footsteps. Well, with a WWE return rumoured to be on the cards for Wrestlemania 38, there is no better time than now to explore how much of an impact he has had on the professional wrestling industry, as well as how significant these next steps may be for years to come.

Rhodes revealed that he had requested his release from WWE via his Twitter on the 21st of May 2016, citing creative frustration during his spell with the company, with his final run as 'Stardust' being a key factor in the decision. He was officially granted his release just a day later, with Rhodes having been with the company for 10 years before he finally chose to walk his own path. Having trained in WWE's developmental brand of the time, Ohio Valley Wrestling, between 2006 to 2007, Rhodes made his television debut on the July 2nd edition of Raw in 2007. He would initially enter a into a feud with Randy Orton, himself a multi-generational wrestler, although Rhodes would come out on the losing end to 'The Legend Killer'.
Cody would bounce back however, racking up victories over the likes of Daivari, Shelton Benjamin, and Charlie Haas, before meeting his match in the form of Hardcore Holly. Whilst Rhodes was unable to defeat the veteran on three occasions, his performances would earn Holly's respect, with the two forming a tag-team that seems strange to look back on considering the eventual career trajectory of the then young prospect. It would prove a successful pairing, as Rhodes enjoyed his first taste of championship gold alongside Holly, capturing the World Tag Team Championships in December of 2007. Cody's second reign with the tag titles was a far more memorable turn of events, as he would reveal himself to be Ted DiBiase Jr's partner at Night of Champions 2008, turning on Holly in the process.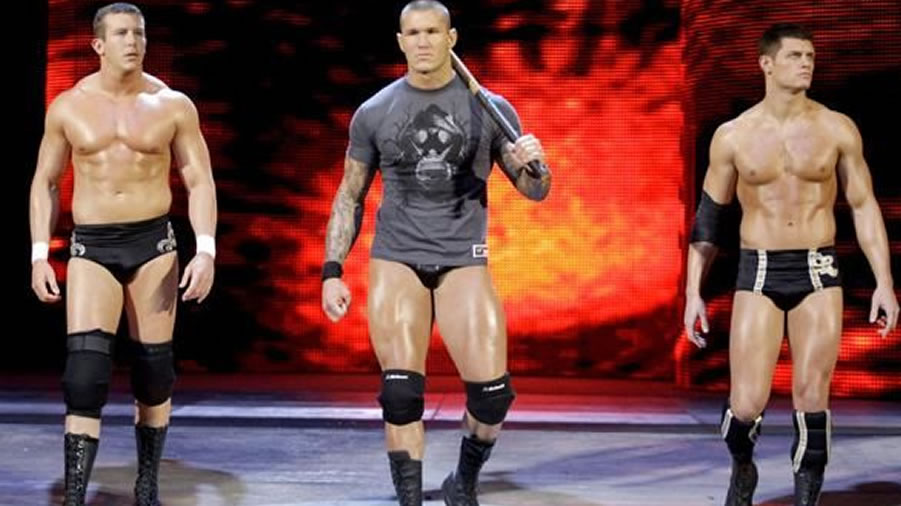 This would be the start of Rhodes' next chapter in his early career, as Randy Orton (as well as Manu and Sim Snuka, but no one ever remembers them) would join with the pair to form 'The Legacy', playing on the members' familial ties to the business. The core trio would be embroiled in rivalries with some of the industries' all-time greats, including the McMahon family, Jeri-Show, and D-Generation X, with Rhodes finishing in the final 3 of the 2009 Royal Rumble whilst attempting to help Orton to a victory. The following year's Rumble would set in motion the group's demise, with Rhodes and DiBiase frequently causing Orton to be disqualified, until a fully fledged breakup at Elimination Chamber, where Rhodes would hand a lead pipe to DiBiase that would be used to eliminate Orton.
This set up a triple threat match between the trio at Wrestlemania XXVI, which could've been the ideal time for WWE to pull the trigger on either Rhodes or DiBiase, with a star-making victory over 'The Viper'. Orton would leave with his hand raised, however, and the ensuing years in WWE for Rhodes would be a mixed bag in terms of his position on the card. Highs would come in the form of Intercontinental Title success, with Rhodes bringing back the classic white strap from 1980s WWF, in what would prove to be a highly popular move amongst fans. He would also have further success in the tag-team division with a memorable run alongside Damien Sandow as 'Team Rhodes Scholars', as well as recapturing gold alongside his real-life half-brother, Goldust.
During his time alongside Sandow, Rhodes' partner would capture the Money in the Bank briefcase, narrowly beating Rhodes in what would lead to the duo's dissolution. Rhodes has since confirmed that he had been promised by higher-ups within WWE that he would become Mr MITB on two occasions, however those plans never came to fruition. The lowest point in Cody's WWE career is undoubtably his time as 'Stardust', a character with a similar look and mannerisms to Goldust. This run would see Cody feud with his half-brother, before eventually aligning with The Ascension as 'The Cosmic Wasteland'. The trio would generally reside on Main Event and Superstars, and as previously mentioned, was a major factor in Cody's decision to request his release in 2016.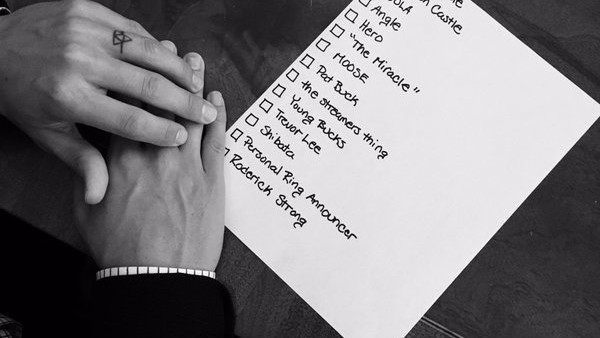 One of Cody's first moves post-WWE is what I believe to be a hugely significant moment when evaluating Cody's impact on the modern wrestling world, as he published a bucket-list of sorts, indicating the goals he wished to achieve during his time on the indies. These would come in the form of dream opponents, with the likes of Kurt Angle, Katsuyori Shibata and the Young Bucks making the list, as well as Rhodes desiring his "own personal ring announcer" and "the streamers thing", amongst others. The influence this move from Cody has had on the future of released talents is perhaps most evident in his friend Matt Cardona's current indie run, racking up title victories across GCW, IMPACT Wrestling, and even ECW (Although I'm not sure how valid that last one is).
Rhodes wasted no time getting to work on achieving his goals, claiming titles across GFW, NEW, and WCPW, as well as competing in PWG's Battle of Los Angeles, although he refrained from using the Rhodes name to avoid conflict with WWE, simply going by 'Cody'. On July 19th of 2016, Cody would be announced as the newest addition to the Ring of Honor roster, and five months later he would also be unveiled as the newest member of Bullet Club in New Japan Pro Wrestling. The two companies had a working relationship at the time, sharing talent and allowing stars such as Cody to appear across both promotions. "The American Nightmare" would play upon his history as a 'WWE Superstar' during his time in both ROH and NJPW, as well as his father Dusty Rhodes' history of winning championship gold, becoming an entitled and arrogant figure who many considered to be the best heel across the wrestling world at the time.
At ROH's Best in the World event in June of 2017, Cody captured the ROH World Championship from Christopher Daniels, embarking on a reign in which he would substitute the title for a 'Ring' of Honor, causing further uproar amongst fans and strengthening his position within the ranks of Bullet Club. Eventually, Cody's ever-growing ego would clash with the head honcho of Bullet Club, Kenny Omega. Omega's popularity had been skyrocketing around the world following his series of IWGP Heavyweight Title clashes with Kazuchika Okada, although Cody saw himself as being the man from the BC who would capture The Rainmaker's title before his stablemate.
Kenny would eventually get the job done before him, which led to Cody causing further division amongst the group, with Hangman Adam Page aligning with Rhodes, whilst Omega drafted in former 'Golden Lovers' teammate Kota Ibushi. The rivalry came to a head at the G1 Special in San Francisco on July 7th, 2018, where Cody unsuccessfully challenged Omega for the IWGP Heavyweight Championship. Following the match, after a show of respect between the pair, Bullet Club's 'Firing Squad' (King Haku, Tama Tonga, and Tanga Loa) attacked the duo, as well as the other BC members in the ring. This would lead to Rhodes, Omega, The Young Bucks, Marty Scurll, and Hangman Page walking out of Bullet Club, announcing their intention to remain as a unit under the 'Elite' banner.

Cody and the rest of the Elite's departure from New Japan Pro Wrestling came as a new door opened for the stable. Looking back to May of 2017, Dave Meltzer of the Wrestling Observer was asked to comment on Twitter about the prospect of an independent wrestling show being able to sell out a ten-thousand-seater arena, responding with "Not any time soon". Cody, along with the Young Bucks, challenged this idea, and set about planning the May 2018 show 'All In', with the purpose of drawing ten thousand fans. The show would go down as a major success, with tickets selling out in 30 minutes, and featuring major title matches, such as Cody's NWA Title victory over Nick Aldis.
With evidence to suggest that there was a large audience of wrestling fans seeking an alternative to WWE in the United States, The Elite (minus Mart Scurll) unveiled the formation of All Elite Wrestling (AEW) on January 1st, 2019. Rhodes, Omega, and the Young Bucks would serve as Executive Vice Presidents of the company, and Rhodes would be signed to a five-year contract as an on-air talent. Cody's AEW career would be a story of two halves, as he began his stint in the fledgling promotion as one of the company's top babyfaces. His initial PPV outing against his half-brother, now performing under his real name of Dustin Rhodes, was a beautifully told story of violence and bloodshed, a stark contrast to the duo's comical exploits in WWE.
The later post-match attack from Shawn Spears would lead to a feud between the two, with MJF aligning with Cody after proclaiming to be his best friend. Cody would come out the better of the two competitors, earning himself an AEW World Title opportunity against inaugural champion, Chris Jericho. Cody declared on the November 6th episode of Dynamite that if he were to lose to Jericho at Full Gear, he would never challenge for AEW's top prize again. Whilst many saw this as an obvious indicator that Cody would be picking up the victory here, MJF throwing in the towel led to Jericho retaining the title and to the surprise of many, Cody would keep his promise throughout his AEW run.
In the post-match moments, MJF would turn on his former friend, leading to a bitter rivalry between the pair. MJF would force Cody to comply with his three conditions should he want a match against him, with Cody needing to avoid touching MJF until the match, as well as both defeating Wardlow in a steel cage, and receiving ten lashes from Friedman. Cody would go through with these requests, taking his lashes from MJF before defeating Wardlow in a steel cage match on the February 19th edition of Dynamite, setting up a PPV showdown between the two at Revolution. Similarly to his World Championship match with Jericho, many expected Cody to rise to the occasion here and conquer the despicable MJF. Instead, he would once again come up short, putting over the man who would go on to be regarded as one of AEW's 'Four Pillars'.

On March 30th of 2020, AEW introduced their new secondary title, the TNT Championship, with an 8-man tournament announced to crown an inaugural champion. Cody would eventually come out victorious, defeating Lance Archer in the final at Double or Nothing in what many would consider the first major turning point in terms of fan sentiment towards Cody in AEW. Whilst Cody was certainly the storyline babyface going into the match, Archer was coming into the tournament after a series of major victories and appeared to be being built up as one of AEW's next major stars.
Some fans deemed Cody's win to be a major momentum-killer for Archer, as Cody likely wouldn't have lost any star power by taking the loss, and an Archer win could've cemented him as an unstoppable force to be reckoned with. Despite this divisive title win, Cody's initial reign with the TNT Title was widely praised, as he began hosting open-challenge segments that led to the likes of Eddie Kingston and Ricky Starks making their AEW debuts. Cody's title defences were a highly anticipated feature on Dynamite each weak, before he eventually fell to the late great Brodie Lee in one of the most dominant displays in AEW history. Cody would eventually reclaim the title just a few months later, in what would tragically be Lee's final AEW appearance before his untimely passing in December of that year.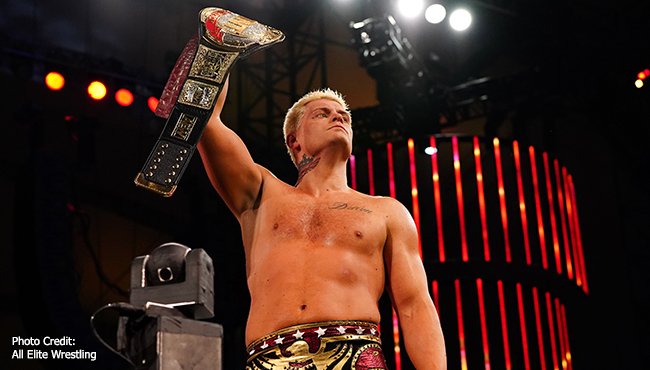 During his second reign as champion, Cody would regain the 'Rhodes' name after coming to a settlement with WWE. After losing the title to Darby Allin, Rhodes engaged in a number of storylines that would ultimately shift fan sentiment almost totally against him, despite remaining as a babyface in kayfabe. His feud with QT Marshall and the Factory (Aaron Solow, Nick Comoroto, and Anthony Ogogo) is widely regarded as Rhodes' lowest point in his AEW career, with a victory over Anthony Ogogo in an outdated 'America VS Everyone' storyline proving particularly polarising.
Rhodes would also gain victories over the likes of Malakai Black and Andrade in his final months with the company, both of whom most fans agreed were stars that deserved an untarnished first few months in AEW. Many suspected that Rhodes' obliviousness to the fans turning their backs on him was apart of a long-term heel turn angle for Cody, although even if this was to be the case, we never got to see the end goal for Cody in AEW. Following a brief stint as TNT Champion once again, making him the record holder for most reigns at three, Cody Rhodes, along with his wife and AEW Chief Branding Officer Brandi Rhodes, announced their departure from the company on February 15th, 2022.
This was an unprecedented moment in the short history of AEW, as one of their founding members and EVPs was about to walk out of the door. Some fans questioned whether the announcement was a work, possibly feeding into the aforementioned heel turn angle, although various reports denied these claims. Immediately, fans began to question where Cody Rhodes' future may lie, with WWE being the name on everyone's lips. After all, Cody had built himself up into a major star in the American pro-wrestling scene and would've likely demanded a significant salary for his services.
With AEW out of the picture, WWE appeared to be the only viable alternative for Cody should he keep his demands high, and this was later confirmed to be the case as various sources, including Fightful Select and PWInsider, noted that Cody was highly admired within WWE and talks were being held. These talks would dominate the news headlines across the wrestling world for weeks to come, with varying reports of talks stalling, as well as possibilities emerging of Cody re-entering the AEW fold. Eventually however, PWInsider reported on March 18th that Cody Rhodes had come to an agreement the WWE.

The significance of this deal cannot be overstated. This is the first major defection from AEW to WWE, and not just that, but it comes in the form of one of their EVPs. If WWE can get this right, it may set the precedent that stars can move the other way across Florida and find success, with many reports emerging in recent weeks that WWE are high on a number of AEW talents. Therein lies many fans' concerns with these Cody return reports; how will WWE go about it? WWE are no strangers to taking one of the most exciting talents in the wrestling world and making them feel like just another guy. Shinsuke Nakamura appeared to be a can't-miss megastar when he arrived in NXT, although he currently resides in mid-card purgatory, leaving many fans with hesitations about their favourite wrestlers outside of WWE entering the company.
Cody's contractual disputes with AEW also reportedly happened due to Cody having a decreasing amount of creative control within the company. This makes a move back to WWE an interesting choice for Rhodes, as very few top stars within the company have major influences on the creative in comparison to AEW, thus raising the question of just how highly WWE think of him, and whether the promises made to him will be kept. On the other hand, WWE have also proven that they are more than capable of rewarding a performer who was once deemed surplus to requirements and has since proven their worth on the indies across the globe.
No clearer example of this exists than Drew McIntyre, who much like Cody, was floundering at the bottom of the card as part of 3MB at the time of his release but made a return to WWE with a much-improved physique and aura around him, ultimately being undeniable as a world championship-level competitor. This should provide hope to fans having doubts, as Cody also has a level of mainstream appeal following his TV appearances on shows such as the 'Go-Big Show', and thus WWE are even more likely to see the value in having Rhodes as featured star. Furthermore, Rhodes is still just 36 years of age, making him the same age as Drew McIntyre and the current Universal Champion, Roman Reigns, two names considered to be in their promotional primes.

As of writing, Rhodes is yet to appear on WWE television since his return was confirmed by PWInsider, with reports also emerging that his return is pencilled in for Wrestlemania 38 in Dallas, Texas. Seth Rollins is his rumoured opponent, with the former WWE Champion going into the 'Stupendous' event without a confirmed spot on the card. How WWE creative gets to the Cody match is also unknown at this time, with Seth potentially holding an open challenge to be answered by Rhodes, or maybe even a repeat of the John Cena/Undertaker debacle from Wrestlemania 34.
However the return shapes up, the expected plan is for Cody's presentation to remain almost entirely the same from his AEW presentation. This is a clear indication of WWE's perception of Rhodes as a megastar, looking to keep his Downstait theme 'Kingdom' and red, white a blue gear that made him such an instantly recognisable figure on TNT week in, week out. No matter what the future holds following Wrestlemania 38, Cody Rhodes' WWE return is sure to be one of the major headlines following the show and will certainly be a point of discussion for years to come.