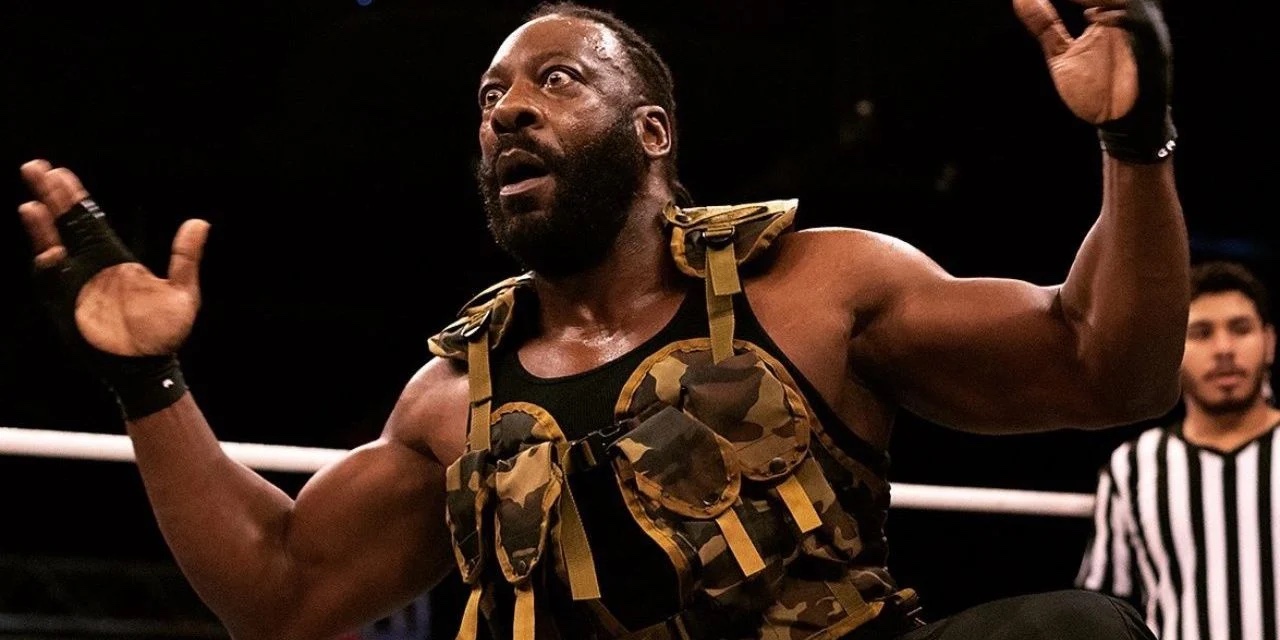 WWE Hall of Famer Booker T has issued a challenge to AEW star and AAA Tag Team Champion Dax Harwood in the form of a match.
Back in January, following Booker T's announcement that he'd be returning to in-ring action, Harwood expressed interest in a dream match between FTR and WWE Hall of Fame tag team Harlem Heat. Now it appears that Booker is open to a match against the former AEW Tag Champs, or barring that, a singles match against Harwood himself.
On his podcast, The Hall of Fame, Booker responded to Harwood.
"My thing is this: I can't make my brother do anything. I can't make Harlem Heat re-form like back in the day. But I just wanna put this out here, and Dax Harwood, I want you to know personally. I have nothing personally against you, but as far as stepping inside the squared circle and schooling, I would love to do that."

Booker T

He continued, acknowledging Dax's talent and style in the ring.
"I see you are a student of the game, you're like a throwback to back in the day. You remind me of Ole Anderson, Minnesota Wrecking Crew back in the day, but even the Wrecking Crew can take the Wrecking ball."

"My thing is if my brother can't step up, may I have a partner of my choosing and still get this done, or Dax, you and I handle this like men, one-on-one. Hit me in the DM's"

Booker T
It seems like, one way or another, we may get to see Booker T in-ring with Dax Harwood sometime in the not so distant future. In the meantime, Booker isn't the only one looking to throw down with FTR, as the Young Bucks, Matt and Nick Jackson, have also laid out their plan to take the AAA Tag Team Champions from FTR prior to heading into TripleMania XXX on April 30th.