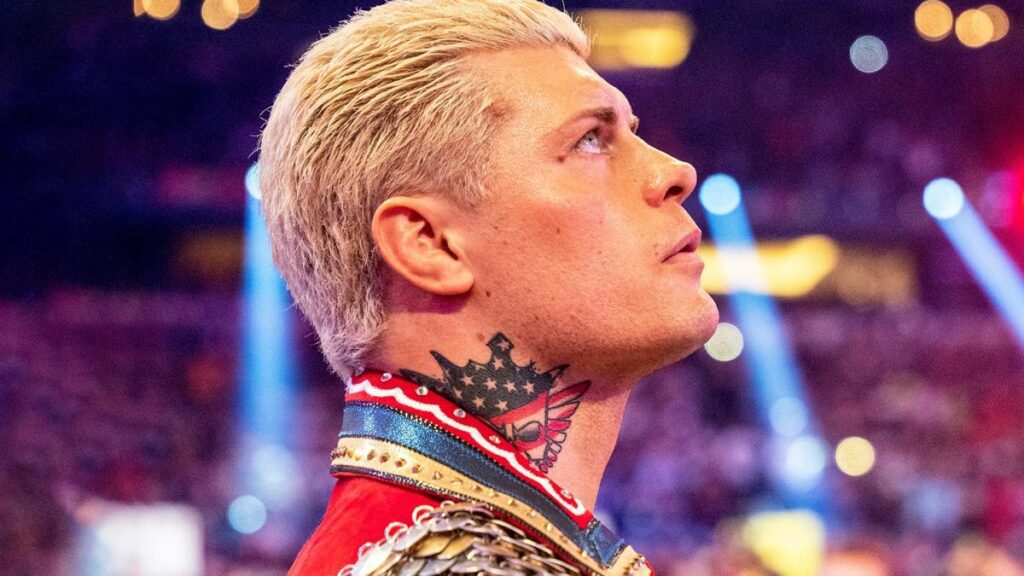 Cody Rhodes, alongside Kenny Omega & The Young Bucks, was one of the founding fathers of AEW, serving as an EVP for the company until leaving at the expiry of his contract earlier this year.
Rhodes' departure came as a surprise to many, especially considering that Rhodes would eventually turn up at Wrestlemania 38, being revealed as Seth Rollins' mystery opponent. Rhodes during his time in AEW held nothing back with his shots towards his former employer, and so the return seemed unfathomable for the longest of times.
Speaking on WWE After The Bell, Cody discussed the reaction to his WWE return on the AEW side of the fan divide.
"It was initially, unanimously positive, but that fanbase divide that exists among all the different bubbles, if there was any negativity, I can put some of the blame on my shoulders. The last shows I had done before making the WWE return, I'm taking fun potshots and talking smack, which is what wrestlers do. Sometimes, fans attach themselves to those statements and forget we're in the realm of entertainment. I added to the tribalism myself, so I can't get mad at it when I see it. I did see a lot of…it was unique to see people burning my old AEW shirts, which was a trend for a few days on social. It felt like you were leaving a sports team. It didn't break my heart, but I do remember thinking…I thought it was odd because [AEW] doesn't exist without me. There are other people that need to be there for it to exist, for sure, but I'm one of the people where, AEW exists, partially, because of me. For there to be that strong of a (reaction), damn. I saw the term 'sold out,' and thought, 'You have this. It's great,'"

-Cody Rhodes
Despite a large portion of the AEW fanbase turning on Cody, AEW President Tony Khan has spoken kindly of the former TNT Champion since his departure, acknowledging that Rhodes found a good situation for himself.
Rhodes is set to face Seth Rollins once again at Wrestlemania Backlash, taking place on Sunday, May 8th.
H/T to Fightful for the transcription.