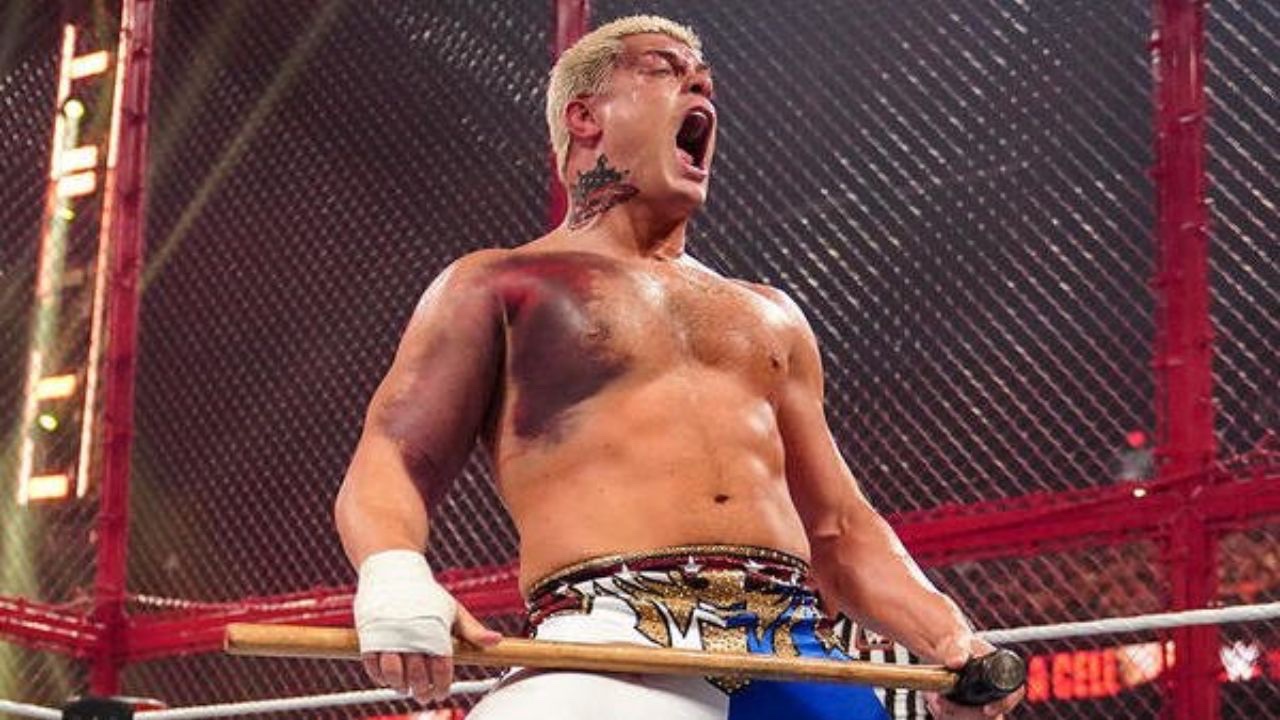 Cody Rhodes has been one of the shining lights in WWE since his stunning return to the company at WrestleMania 38. However, a major pectoral tear has sidelined the American Nightmare. The former AEW EVP provided an update on his injury in a recent interview.
Cody Rhodes' last in-ring outing saw him defeat Seth Rollins in a Hell in a Cell match that revealed the visual extent of his injury. The internal bleeding led to an uncomfortable visual but somehow Cody powered through to finish the match. WWE then announced that the former TNT Champion is expected to miss 9 months of in-ring action.
On Busted Open Radio, Cody Rhodes spoke at length about his injury, giving a scary nugget of information about him nearly haemorrhaging during the surgery.
"There's a lot of people who have had knee injuries, back injuries, sometimes spinal and neck. When it comes to the titty, your pec, it's a really strange injury. They tie that sucker back to your bicep. I had Dr. (Jeffrey) Dugas, he's the best in the world to do it. The problem with him doing it is, he knows me, and they are being very coy. I was told the last time I was there for my check up, after PT [physical therapy], they are not going to give me a timeline just yet for when I'm going to be back because they are afraid that if they give me that timeline, I'm going to try and jump it by a month or two. The surgery was really…I almost hemorrhaged in the surgery because there was so much blood. People have seen the picture of it in the match. It was pretty gnarly."

– Cody Rhodes
Cody rejoined WWE to fulfill his lifelong dream of capturing the world title. While the injury has put the dream on hold, there is no doubt that his return will lead to a tremendous pop.
H/T to Fightful for the transcription