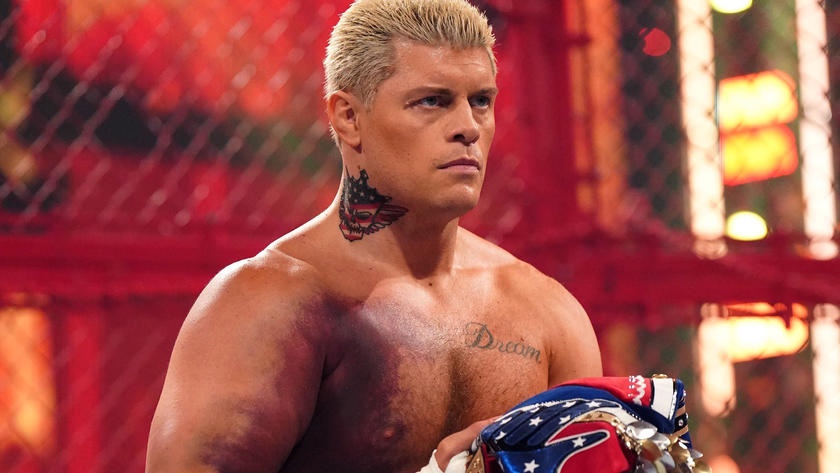 Last week Cody Rhodes suffered a torn pectoral muscle. However he was still able to wrestle through the pain and compete in a memorable Main Event of last night's WWE Hell In A Cell PPV vs Seth Rollins.
At the PPV, Cody Rhodes revealed severe bruising on his right side from the injury, leading many people to question if he should have been allowed to compete. After the match, Cody Rhodes addressed the fans in attendance and let them all know that the decision to compete was solely his.
There has now been a Cody Rhodes injury update courtesy of Fightful Select who have found out a date for Cody Rhodes to have surgery to repair his torn pectoral muscle.
"We've learned that as of this morning, Cody Rhodes is slated to undergo surgery to repair the torn pectoral muscle this Thursday."

– Fightful Select
The report also points to other similar injuries in pro wrestling and how long each wrestler took to recover: Triple H (5 months), Elias (5 months), Hiromu Takahashi (6 months), John Cena (4 months)
We at WrestlePurists are of course wishing Cody Rhodes a successful surgery and the quickest of recoveries.