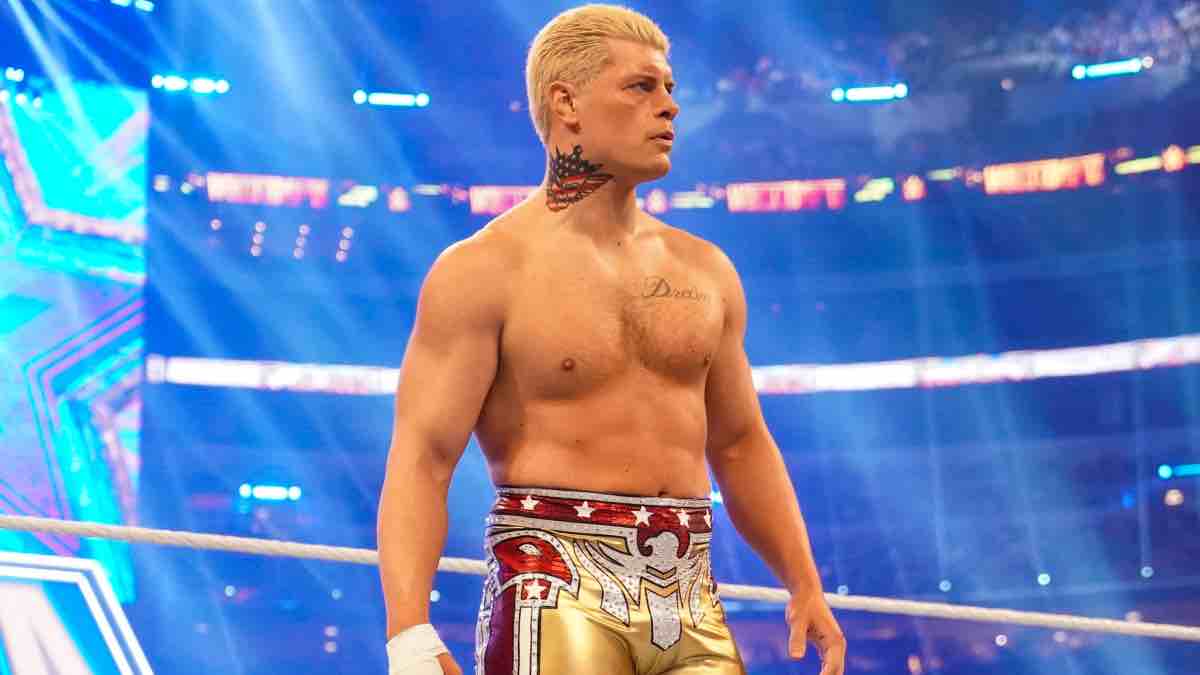 Following his Royal Rumble win in January earlier this year, 'The American Nightmare' Cody Rhodes is set to challenge Roman Reigns for the Undisputed WWE Universal Champion in the main event of WrestleMania 39. Rhodes has made it clear that his championship pursuit is about "finishing the story" and capturing the gold that no one in his family has been able to obtain thus far.
Speaking recently to Stadium Astro, Rhodes decided to provide fans with a potential glimpse into what a future with him as the Undisputed WWE Universal Champion could like like, stating that he doesn't want to be a part-time champion and instead would prefer to resemble the likes of Bret Hart in the '90s or Ric Flair in the '80s.
"It would mean vindication. I've made a great career out of proving people wrong, and I've taken the attitude as of now about proving people right, especially this new audience with WWE that has really warmly welcomed me back. A whole new audience that kind of pairs well with the independent audience I was able to bring over and hopefully bring as many folks as I could. They pair so well together. It's vindication for both those who are just in it now; this is their first ride with 'The American Nightmare.' They like what they're seeing. Then, it's vindication for those who have been there every step of the way. Like the song Kingdom says, 'I'll follow you till the end.' When is the end? Is the end when I win the WWE Undisputed Universal Championship, or is the end when I win that title and then take it every single place I can possibly take it and excel and deliver on a level that no champion has done in years? I want to cut a schedule like Bret Hart, like Ric Flair. I want to do something very different than modern champions have done, where there's a bit of a 'less is more' schedule. I want a 'more is more' schedule. It would mean vindication for me, for sure,"

-Cody Rhodes
Last night's episode of Raw saw Rhodes interact with the current Undisputed WWE Universal Champion Roman Reigns, with the pair engaging in a war of words ahead of their WrestleMania 39 main event, set to take in Los Angeles, California on April 2nd.
Outside of the main event, WrestleMania 39 is also set to feature Bianca Belair defending the Raw Women's Championship against Asuka, whilst Royal Rumble winner Rhea Ripley will challenge Charlotte Flair for the Smackdown Women's Championship.